San Mateo County Psychiatry Residency Training Program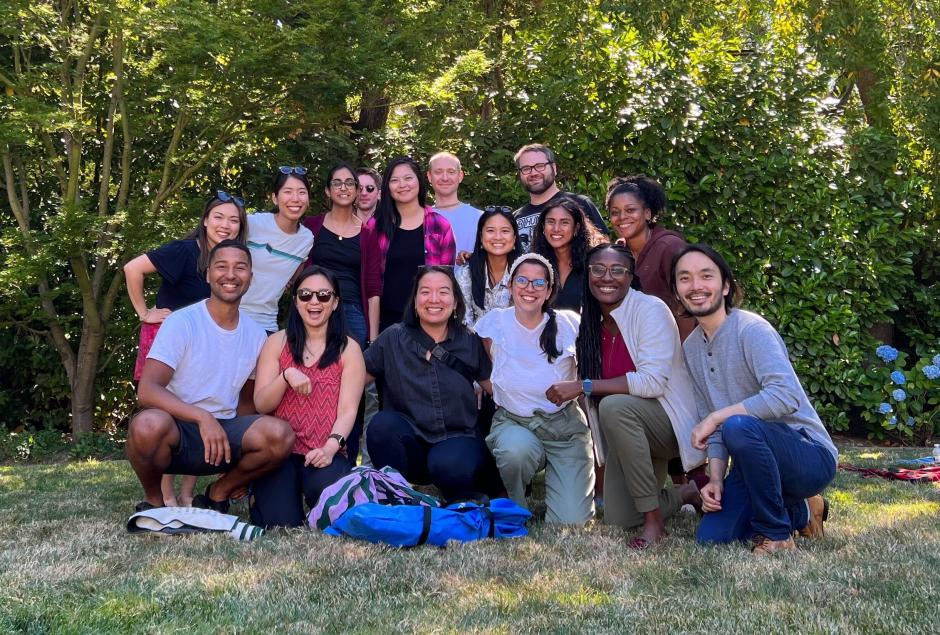 January, 2020 PROGRAM UPDATES! We are delighted to announce several program updates:
Three of our residents matched into Child and Adolescent Psychiatry Fellowship for the 2020-2021 academic year. Arielle Lasky (PGY3) matched as a fast-track applicant to the UCSF Child and Adolescent Fellowship, Juan Lopez (PGY3) matched as a fast-track applicant to the Stanford Child and Adolescent Fellowship (Community Track position), and Tram Nguyen (PGY4) matched to the Stanford Child and Adolescent Fellowship (Categorical position).
Construction of our new office building has begun! The Psychiatry Residency Program will have space in a brand new building on the third floor, co-located with Public Health. We look forward to a sunlight-filled space that will double as a resident lounge and learning center. Construction began in early January and is expected to be complete in 12-18 months.
Renovations will begin at one of our training sites, San Mateo Medical Center, in May, 2020, and will update our inpatient psychiatric unit as well as our psychiatry emergency services. Clinical care and residency training will continue at this site during this time.
Overview
We are a comprehensive psychiatry residency program with an emphasis on community psychiatry at the San Mateo County Behavioral Health and Recovery Services in the San Francisco Bay Area. Our program offers a personalized and progressive approach to psychiatry residency training that guides and nurtures each resident to his or her full professional potential. We aim to graduate psychiatrists who excel in psychiatric knowledge and clinical skills while also making a deep impact on the lives of our patients, our system of care, and the field of community psychiatry.
Highlights of our program include:
A supportive and humanistic professional atmosphere
Experiences in a designated county psychiatric emergency service
Training in outpatient psychiatry starting in PGY 2 year
The opportunity to do home visits and outreach to some of the most at risk county patients
Excellent and ample supervision from our faculty
Flexible elective time in the third and fourth years for the resident to create his/her own educational experiences
An emphasis on scholarly activity from a community psychiatry perspective
Emphasis on psychotherapy training starting in PGY 2 year
Location in the vibrant and diverse San Francisco Bay Area
We look forward to meeting you and discussing the ways our training program can help you launch your career as a psychiatrist.
Location
222 West 39th Avenue
San Mateo, CA 94403
Directions to the Program