Clinical Rotations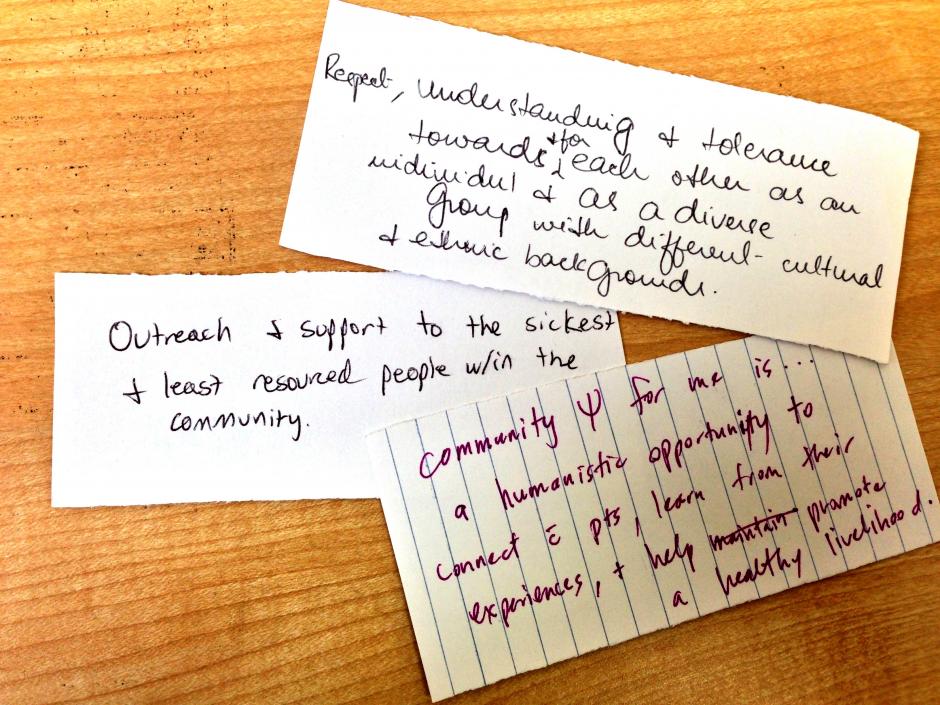 Our clinical experiences are structured to maximize longitudinal clinical care throughout PGY2-4 in subspecialty as well as general psychiatric rotations. Longitudinal rotation schedules promote the development of strong relationships with multi-disciplinary colleagues and with patients. In the county outpatient clinics in particular, residents not only get to know their patients, but also their patients' families and their patients' communities over the years. Psychiatry residents' caseloads include the full breadth of psychiatric disorders with opportunities for psychopharmacologic interventions as well as psychotherapy. In addition, longitudinal training structures facilitate each resident's growth and development as an independent psychiatrist and a leader of multi-disciplinary teams. Residents build upon their skills by teaching junior residents and visiting medical students throughout the training years. Residency schedules promote flexibility to allow opportunities for residents to delve deeply into areas of interest in the field.
Lead Now
Our program encourages psychiatry residents to take opportunities to "lead now," with unprecedented access to leadership at the highest level as well as flexibility to use elective time throughout the PGY2-4 training years. Our county leadership welcomes resident participation in resource and program development on high impact issues, and residents have used elective time to take active roles in the initiation of a Crisis Respite Housing program (now called Serenity House) combining psychiatric care with housing resources, as well as the development of much needed substance use treatment programs in the correctional setting. Residents also use flexible elective time to choose from an array of clinical rotation options, to develop and teach classes within the didactic curriculum, or to complete clinical research projects and write papers for submission to major medical journals.
"The residents have the opportunity to take an active role in policy and resource development in the system of care and that is not an opportunity offered by many other programs."

-Louise Rogers, Chief of San Mateo County Health
In addition to our residency program's commitment to public psychiatry and rotations at the San Mateo County BHRS health system, we also provide clinical rotations in other health care settings to give our residents a wide range of psychiatric training experiences. We have several rotations within the Kaiser Permanente health system including addiction psychiatry, child psychiatry, and neurology. We also have established rotations within the Stanford University Hospital and Clinics including child psychiatry and neurology. These rotations give our residents significant exposure to the structures of care within the HMO setting and as well as at a major academic center.
PGY 1: Starting in PGY1 year, residents are treated as colleagues within the care system and are considered the primary provider for their patients. Using an adult-learning model, residents are provided with ample supervision and also encouraged to consider their own evaluations and treatment plans for each patient. The first year includes Medicine, Neurology and Psychiatry related rotations.
The Medicine rotations include 3 months of inpatient medicine and 1 month of emergency medicine at San Mateo Medical Center, a community hospital on the main San Mateo campus. Each resident works closely with Attendings on their assigned team to evaluate patients and treat common presenting medical conditions on the inpatient floor, in the medical ICU, and in the medical emergency service. Residents also spend one month on outpatient Neurology consults at Kaiser Santa Clara hospital, and one month on the inpatient Neurology service at Stanford Hospital and Clinics.
The Psychiatry rotations include 5 months of inpatient psychiatry at San Mateo Medical Center. PGY1s work closely with their PGY3 senior residents as well as with Attendings to build up to a full caseload in the first month of the rotation and to establish a foundation of knowledge in the evaluation and treatment of major psychiatric disorders. Residents also work closely with multi-disciplinary teams to find optimal disposition plans and to coordinate care with community resources. Residents spend one month in the San Mateo Medical Center Psychiatric Emergency Services, a locked psychiatric emergency room for assessment and treatment of adults and children in psychiatric crises.
PGY 2: Residents begin outpatient psychiatry in their PGY2 year with assignment to one of three continuity clinics, North County, Central County, or South County. Residents continue in these outpatient clinics half-time throughout the rest of their training, allowing for the development of strong relationships with colleagues, and long-term treatment relationships with their patients. In addition to outpatient general psychiatry, the PGY2 year includes a 6 month half-time consult-liaison rotation at Kaiser Santa Clara, a 3 month half-time Addiction rotation at Kaiser San Francisco, and a 3 month half-time geriatrics rotation. The geriatrics rotation includes home visits to some of the county's most vulnerable patients. Residents are also encouraged to begin to consider clinical research and leadership interests, and over the years, many residents have received APA Fellowships or begun significant clinical projects during PGY2 year.
PGY 3: Residents continue in their outpatient county clinics during this year. They also complete a 6 month half-time Child and Adolescent Psychiatry rotation, a 4 month half-time Senior Resident rotation on the inpatient psychiatric unit, and a 2 month half-time Clinical Elective. Residents may choose to schedule their Child Psychiatry rotation at Kaiser South San Francisco or at Stanford's Department of Child and Adolescent Psychiatry. The Senior Resident inpatient psychiatry rotation offers clinical supervision and teaching experiences with PGY1 residents as well as visiting medical students. The PGY3 Clinical Elective rotation allows for ample flexibility for residents to create clinical rotations in particular areas of interest; In the recent past, PGY3 resident electives included Correctional Psychiatry at Maguire Correctional Facility, Interface psychiatry outpatient consultation team in BHRS, ECT and interventional psychiatry at Kaiser Fremont.
PGY 4: Residents continue in their outpatient county clinics during their final year in training. The rest of the academic year, 6 months half-time, is entirely elective and driven by resident interest. Over the years, many residents have chosen from an array of elective options including Advanced Inpatient or Emergency Psychiatry, Advanced Geriatric Psychiatry, Advanced Addiction Psychiatry, or Administrative Psychiatry. Our county leadership welcomes resident participation in strategic initiatives and projects addressing health care disparities. In addition, many residents have used elective time to collaborate with the Office of Diversity and Equity on Health Equity Initiatives.
UCSF Public Psychiatry Fast Track for San Mateo County Residents: In collaboration with the UCSF Public Psychiatry Fellowship at SFGH, one PGY4 resident each year has the opportunity to complete the UCSF fellowship simultaneously with his/her final year in the San Mateo residency program. The PGY4 Public Psychiatry Fellow attends San Mateo didactics and longitudinal continuity clinic and also completes UCSF requirements including scholarly work. This exciting program provides a San Mateo County PGY4 resident with the experiences and resources to develop a career in public mental health leadership. For more information about the Fellowship, see UCSF Public Psychiatry Fellowship at SFGH.
The charts below outline a resident's typical clinical experience (subject to change). Rotations are, of course, constantly being created, modified, or eliminated in response to the residents' educational needs.
SMMC = San Mateo Medical Center
BHRS = San Mateo County Behavioral Health and Recovery Services
Stanford = Stanford University Hospital and Clinics
Kaiser SCL or SF = Kaiser Permanente Medical Center Santa Clara or San Francisco
UCSF = University of California at San Francisco
PGY – 1
Stanford: 1 month full-time Inpatient Neurology
Kaiser SCL: 1 month full-time Outpatient Neurology
SMMC: 5 months full-time Inpatient Psychiatry, 1 month full-time Emergency Psychiatry, 3 months full-time Inpatient Medicine, 1 month Emergency Medicine
PGY – 2
Kaiser SCL or SF: 6 months half-time Consult/Liaison Psychiatry, 3 months half-time Addiction Psychiatry
BHRS: 3 months half-time Gero-psychiatry, 12 months half-time Outpatient Adult Psychiatry
PGY – 3
SMMC: 4 months half-time Advanced Inpatient Psychiatry
Various locations*: 2 months half-time Clinical Elective
Kaiser SF or Stanford: 6 months half-time Child & Adolescent Psychiatry
BHRS: 12 months half-time Outpatient Adult Psychiatry
PGY – 4
Various locations*: 12 months half-time Clinical Elective or UCSF Public Psychiatry Fast Track
BHRS: 12 months half-time Outpatient Adult Psychiatry