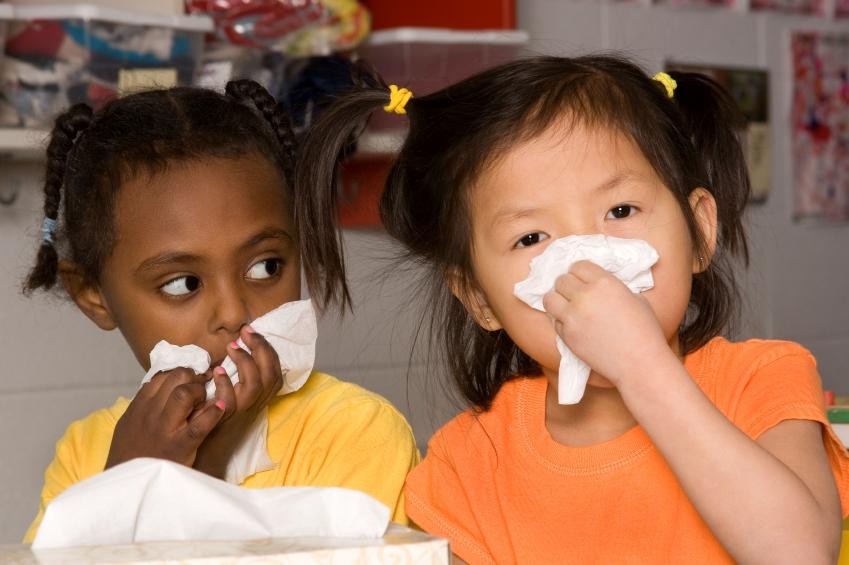 NOTICE: San Mateo County Health Officials are recommending that the public get vaccinated for the flu. View the full announcement here. For more information on how to avoid the flu or manage symptoms, visit smchealth.org/alert.
It's not too late to get a flu shot. You can protect yourself and help prevent further spread of the flu by getting vaccinated.
Older adults, pregnant women, young adults, children, and people with other underlying health conditions are most at risk of getting the flu, but everyone six months and older should get vaccinated.
It takes two weeks after being immunized to be fully protected. The vaccine only keeps you fully protected for about one year, so it's important to get vaccinated every year.
You can get flu shots at:
Your doctor's office
Retail pharmacies and stores (call first to check vaccine availability)
A free flu clinic (see below for details)
Home-bound patients who need flu shots should call 1-800-675-8437.
Flu symptoms include fever, cough, sore throat, a runny or stuffy nose, muscle or body aches, headaches and fatigue. There are other viruses that can cause these symptoms, but a high fever and bad cough usually indicate flu.
Frequently Asked Questions
When is flu season? 
Flu Season in the United States has begun and peaks any time from late November through March.
Where can I go to get the seasonal flu vaccine? 
Contact your medical provider for information about getting the flu vaccine. Flu vaccine is also available at some retail pharmacies and stores (call first to check vaccine availability).
I got the flu vaccine last year. Do I need to get it again this year?
Yes. Flu viruses change from year to year, and the vaccine is updated each year to provide protection against current viruses. Also, the vaccine only keeps you fully protected for about one year.
What are the symptoms of seasonal flu?
People who have the flu often feel some or all of these symptoms:
Fever or feeling feverish/chills
Cough
Sore throat
Runny or stuffy nose
Muscle or body aches
Headaches
Fatigue
Some people may have vomiting and diarrhea, though this is more common in children
How can I protect myself?
The best way to prevent seasonal flu is to get vaccinated every year. This also helps protect family members and others in the community.
You can also take everyday steps to avoid getting and spreading the flu virus:
Cover your nose and mouth with a tissue or the inside of your elbow when you cough, and throw the tissue away.
Wash your hands often with soap and water or alcohol hand cleaner, and avoid touching your eyes, nose or mouth.
Stay away from people who are sick.
Who should get a flu shot?
The Centers for Disease Control and Prevention recommends that everyone ages 6 months and older get a yearly flu shot. Some people are at a higher risk for serious flu complications. This group includes young children, people ages 65 and older, pregnant women, and people with chronic conditions such as asthma, diabetes, and heart disease. Families and caregivers of these people should also get an annual flu shot to reduce their risk of getting the flu.
Is the flu shot safe, and can it give me the flu?
The flu vaccine is safe and effective. You cannot get the flu from the flu vaccine.
How is seasonal flu treated?
People sick with the flu should make sure they drink fluids, get plenty of rest, eat healthy foods, wash their hands frequently and stay home to avoid giving the flu to other people. Over the counter pain medicines may also help people with the flu feel more comfortable. For more information, contact your medical provider.
General Info and Vaccine Safety Information
There are currently no events to display at this time. Please check back soon.