Behavioral Health Staff: Initiatives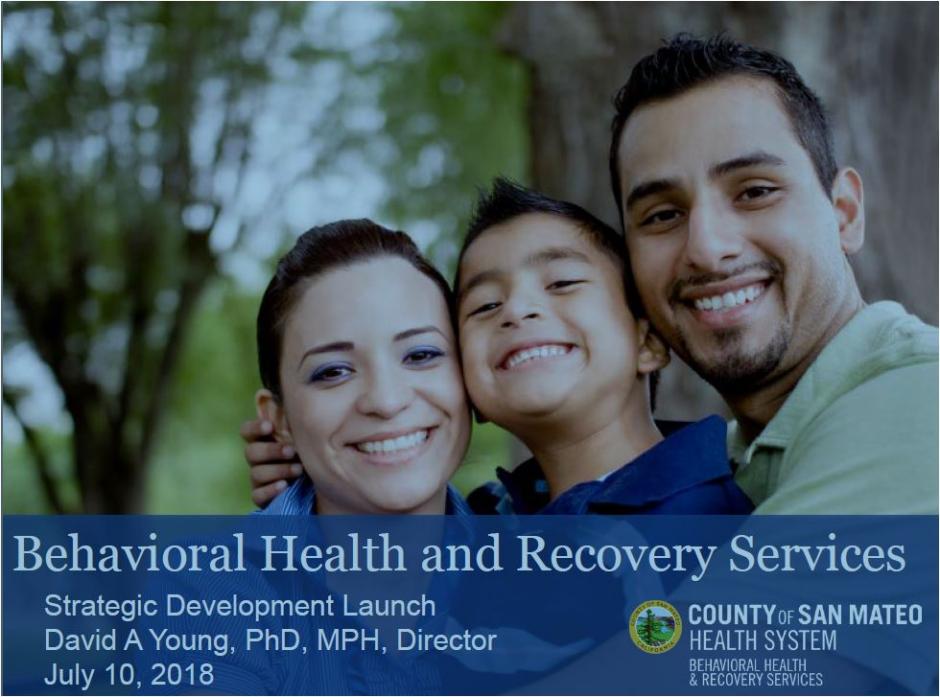 Agenda
Opening by Louise Rogers, San Mateo County Health System Chief
Community Voices: Yolanda Ramirez, Family Partner; and John Butler, Client/Consumer and Lived Experience Academy Graduate
Keynote speaker, Percy Howard, LCSW, President/CEO, California Institute for Behavioral Health Solutions
Learn
Why are we engaging in strategic planning now?
What model/approach are we using for this process?
What are the roles/expectations for our key stakeholders?
What is our desired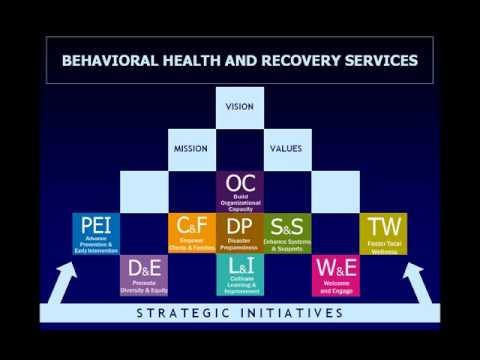 Community Service Areas (CSA) bring community members together to improve the lives of those affected by mental health and/or substance use conditions by strengthening the collaboration and coordination of services within each area. The CSAs are organized into six regions within San Mateo County to help reach people in the most meaningful ways.
Hosted by The Office of Diversity and Equity
In 2007, the Mental Health Services Act provided funding to continue and support staff efforts to address racial, ethnic, and cultural disparities in the delivery of and access to mental health and substance use services in the community. These Initiatives were created to focus on health disparities in access and quality of care for underserved, unserved and inappropriately served cultural and ethnic communities and identify the workforce development needs of staff of these communities.