Very Small Quantity Generator Program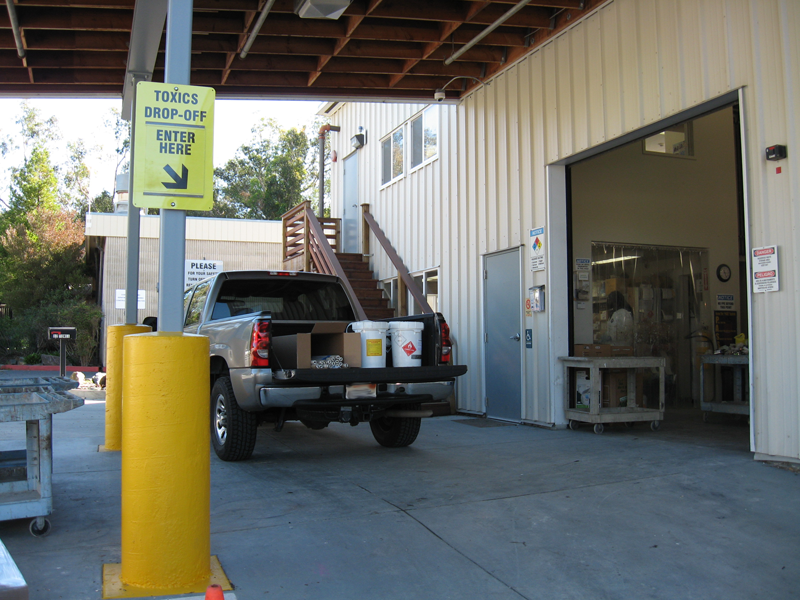 COVID-19 FREQUENTLY ASKED QUESTIONS FOR BUSINESSES
Some businesses generate very little hazardous waste and may be eligible to participate in the Very Small Quantity Generator (VSQG) Program. The Program is designed to provide an inexpensive hazardous waste disposal option to these companies, non-profits, and other entities instead of contracting with a commercial hazardous waste management firm.
The Program operates by appointment only.
Are you a VSQG?
A VSQG is any business that generates less than 100 kilograms (about 220 pounds or 27 gallons) of hazardous waste per month. Typical VSQG businesses include painters, print shops, carpenters, property managers, and many others.
Some businesses do not generate waste on a regular basis, but do have paint or other wastes lying around. So, even if you want to "clean up" the office, you may generate small amounts of hazardous waste. Such businesses are also considered a VSQG.
Legal Requirements
If your business qualifies as a VSQG, certain legal requirements will apply to your business, including hazardous waste storage amounts, transportation limits, and State EPA Identification numbers. Please contact an Inspector in the Hazardous Waste Program at (650) 372-6200 for these and other legal requirements.
Contact Information
If you have any questions or need further information, please call (650) 655-6217 or email us at wwon@smcgov.org.