Groundwater Protection Program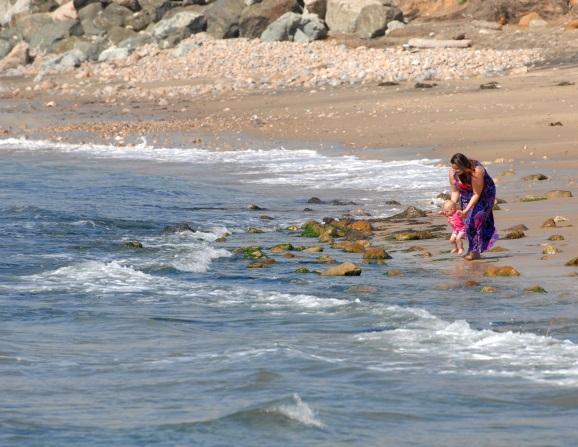 PROGRAM OVERVIEW:
The goal of the Groundwater Protection Program is to protect underground water supplies and surface waters, such as the creeks, streams, ocean and the Bay, from chemical pollution.
Information such as reports, workshop slides, and agendas on the San Mateo Plain Sub-Basin groundwater assessment can be found at the Office of Sustainability's Groundwater website and select San Mateo Plain Sub-Basin.
Inspection staff oversee clean-up of pollution caused by leaking underground tanks and chemical spills. They work with other agencies, such as the Environmental Protection Agency (EPA) and the Water Quality Control Boards, to make sure the clean-up process follows State and local laws.
Subsurface Drilling Permit Application
Geotechnical Drilling Permit Application
GUIDELINES, POLICIES, AND PROCEDURES FOR SUBSURFACE ENVIRONMENTAL AND GEOTECHNICAL DRILLING

To view cleanup site information, you can go directly to an online information center (Geotracker) by clicking this link, http://geotracker.waterboards.ca.gov/. If this site does not provide the information you are seeking, you can request digital copies of our files. Call (650) 372-6200 or request public records using our online form.
Corrective Action Guidelines, Policies, and Procedures
A few topic-specific guidelines have been developed to provide more up-to-date guidance for responsible parties and consultants. You can view these guidelines by clicking on the appropriate link. For other issues please refer to the guidance documents below and/or your case manager at (650) 372-6200.
Well Destruction Policy
Conduit Study
Sensitive Receptor Survey
Environmental Health Soil Reuse Guidelines
Other Services
Inspection staff also issue permits for installing wells and soil borings for geotechnical or environmental investigations. Staff can answer questions about contaminated sites or provide information on regional underground water supplies.
If you are an environmental consultant and want to be on the Groundwater Protection Program Consultant List, send a complete Statement of Qualification (SOQ) for review. Contact Program staff at (650) 372-6200 for the SOQ criteria.