Household Hazardous Waste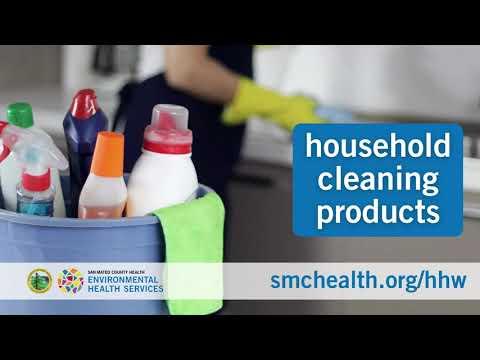 What is Household Hazardous Waste (HHW)?
HHW is waste from your home that is toxic, corrosive, flammable, or reactive based on its chemical properties. Products such as batteries, paint and paint thinner, pesticides and fertilizers, and poisons are considered hazardous waste.
It's illegal and unsafe to dump this waste in the trash or down the drain. Empty containers are not hazardous waste and can be managed safely in the garbage. Leave the lids off so waste haulers can see that the container is empty and non-hazardous.
If you have questions, contact us at hhw@smcgov.org or (650) 372-6200.
HHW PROGRAM OVERVIEW
English survey | Encuesta en Español - You'll have a chance to win a $50 Visa gift card!

We want to know what you think! Take the HHW Program survey and give feedback to help create a vision for a program that represents our collective expectations and hopes for a safe and healthy community.
San Mateo County's HHW Program helps residents reuse, recycle, or responsibly manage residential hazardous waste for free. There are multiple easy and free ways to safely and properly remove HHW from your home. County residents can:
Find local recycling and disposal options for paint, electronics, fluorescent lights, medicines and more – no appointment needed!
Click here to sign up for household hazardous waste drop-off event notifications.
TOP THREE HHWs AND HOW TO PROPERLY RECYCLE THEM
Have other items? Find alternative recycling options for electronics and more here.