Household Hazardous Waste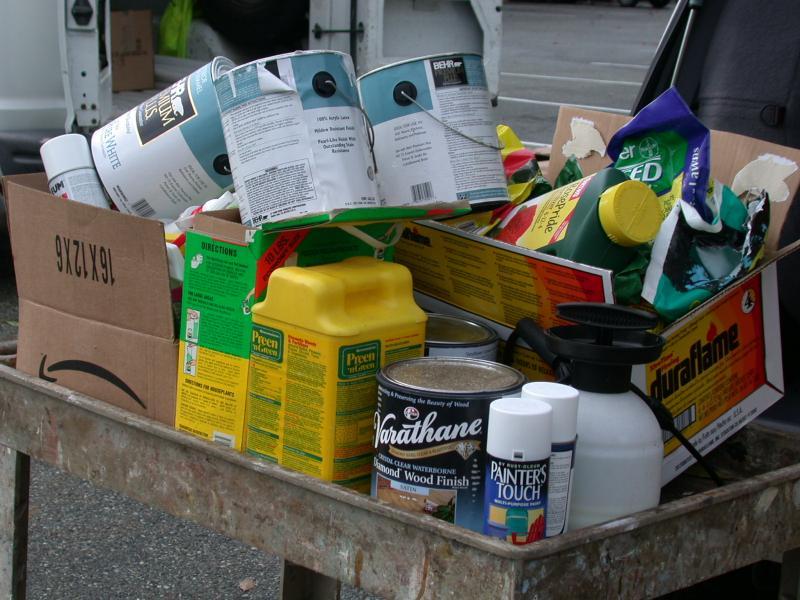 The Household Hazardous Waste (HHW) Program provided by San Mateo County helps residents dispose/recycle their residential hazardous waste properly – for FREE! County residents may drop off a full range of HHW at our collection facilities and events year-round every Thursday, Friday and Saturday (except major holiday weekends).
All waste collected is either reused, recycled, processed for energy recovery, or stabilized for proper disposal to achieve zero waste being landfilled.
What is Household Hazardous Waste (HHW)?
HHW is a waste from your home, that is toxic, corrosive, flammable or reactive, based on its chemical properties. Products such as paint thinner, toilet bowl cleaner, and rat bait exhibit these hazardous characteristics. It is illegal to dispose of such dangerous wastes in the regular trash or dump them down the drain, so use the San Mateo County's HHW Program for proper disposal.
HHW Collection Facilities and Events
Any County resident may participate at any collection location. They are held Thursdays through Saturdays at the main Facility in San Mateo, while collection events occur in Daly City, East Palo Alto, La Honda, Menlo Park, Pacifica, Portola Valley, Redwood City and South San Francisco. Here is a list of 2018 collection event locations. Sign up for occasional reminders for upcoming events.
Important Participation Requirements:
1. Assess how much waste you have
2. Limit waste to 10 gallons or 50 pounds per appointment (Not sure? Call (650) 372-6200)
3. Make an appointment
4. Stay in your vehicle and turn off your engine at all times during the appointment
*Resident participation requirements are due to the Program's storage capacity limits, state regulations, and for your safety.