Fellowships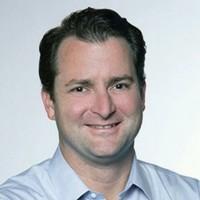 The San Mateo County BHRS Forensic Psychiatry Fellowship
Program Director: Mike Kelly, MD
Contact: Michael.Kelly1@dsh.ca.gov
The Forensic Psychiatry Fellowship based at Coalinga State Hospital and San Mateo County Behavioral Health and Recovery Services strives for excellence in the provision of care to court-involved adults and youth with mental health issues, including those with co-occurring substance use disorders. Forensic psychiatry fellows will also serve courts by providing comprehensive forensic evaluations in criminal and civil matters pursuant to the best practices set forth by the Academy of Psychiatry and the Law (AAPL). Fellows will obtain the training and experience that enables them to become advocates, educators, and leaders in the field of forensic psychiatry, particularly in areas where correctional and community psychiatry intersect.
Program Aims
During the one-year fellowship, forensic psychiatry fellows will provide clinical care to court-involved individuals in community and in correctional settings. This component of the fellowship provides direct clinical care to the most disenfranchised members of our community, in furtherance of forensic psychiatry training and our duties as physicians. The fellows will receive first-hand experience caring for those involved with our criminal and juvenile justice systems in the community.
The fellowship may include up to two fellows and is scheduled to begin July 1, 2020. All fellows will have completed medical school, a psychiatry residency program, and will either be boarded in psychiatry or board-eligible. Each fellow will complete two separate six-month rotations. One of the six-month rotations involves seeing court-involved outpatients one day per week in a community-based outpatient clinic setting. Fellows on this rotation will also spend two days per week treating patients and performing forensic evaluations on inmates at the San Mateo County Jail. The second six-month rotation will require periodic travel to Coalinga State Hospital to perform general violence and sexual violence risk assessments. Throughout both six-month rotations, the fellows will attend weekly lectures at San Mateo Medical Center and spend another day per week on various elective rotations. Fellows will also provide forensic evaluations for local expert witness panels on cases involving questions of Competence To Stand Trial and Not Guilty By Reason of Insanity pleas. The curriculum prepares fellows for leadership positions in correctional and/or forensic mental health programs at county, state, and/or national levels.
UCSF Public Psychiatry Fellowship Fast Track for San Mateo County
program director: christina mangurian, md mas
In collaboration with the UCSF Public Psychiatry Fellowship at SFGH, one PGY4 resident each year has the opportunity to complete the UCSF fellowship simultaneously with his/her final year in the San Mateo residency program. The PGY4 Public Psychiatry Fellow attends San Mateo didactics and longitudinal continuity clinic and also completes UCSF requirements including scholarly work. This exciting program provides a San Mateo County PGY4 resident with the experiences and resources to develop a career in public mental health leadership. For more information about the Fellowship, see UCSF Public Psychiatry Fellowship at SFGH.
Stanford Community Track Child and Adolescent Psychiatry Fellowship
program director: Shashank joshi, md
In collaboration with the Stanford University Child and Adolescent Psychiatry Fellowship, San Mateo County Behavioral Health and Recovery serves as a training site for the community track child fellowship. The training at San Mateo offers clinical experience in our community mental health system with an emphasis on culturally informed practices as well as an opportunity for scholarly concentration. For more information about the fellowship, see Stanford Community Track Child and Adolescent Fellowship.