Crisis Services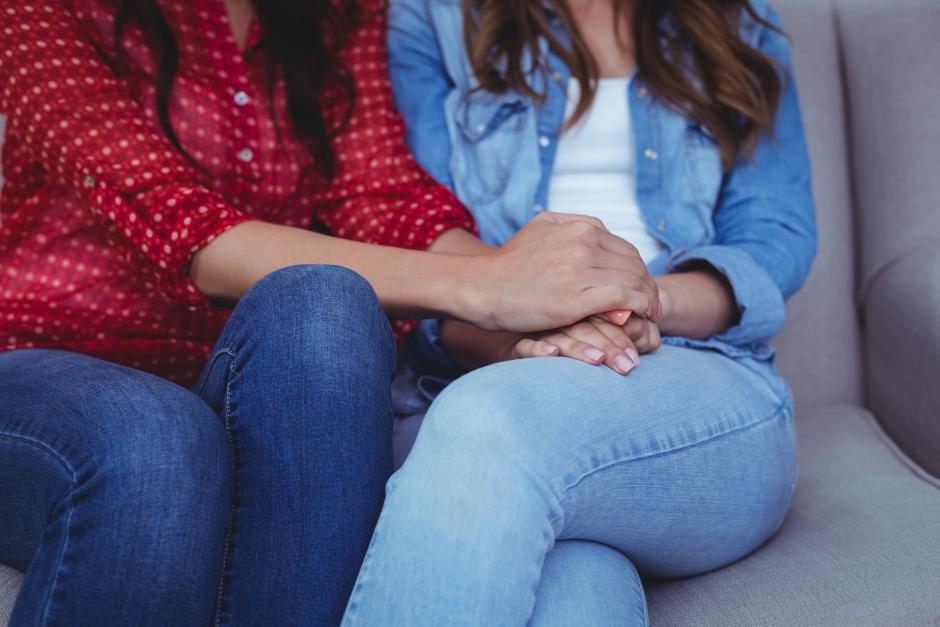 We all want to protect the people we love, but sometimes we cannot do it on our own. If a family member or friend is in a mental health crisis and at risk of harming themselves or others, call the police – even though you or your family member may be upset or afraid – to help ensure everyone's safety.

Find resources below that can help you and the people around you in and after a mental health emergency or crisis event.
*** See COVID-19 behavioral health information and resources here.***
If you are Experiencing a Mental Health Emergency
Call or Text 9-1-1
Call or text 9-1-1 (ask for a Crisis Intervention Trained [CIT] officer) or go to your nearest hospital emergency room if you can safely get there. See Guidelines for calling 911 in a mental health emergency to help prepare yourself. Watch a brief video about texting 9-1-1.
Psychiatric Emergency Services
Psychiatric Emergency Services are available at:
San Mateo Medical Center
(650) 573-2662
222 West 39th Avenue, San Mateo, CA 94403

Mills-Peninsula Medical Center
(650) 696-5915
1501 Trousdale Drive, Burlingame, CA 94010
How to provide information about a family or friend
​Provide information about a family member or friend who is being evaluated for involuntary treatment with the following form:
Information from Family Member or Other Concerned Party (AB1424 form)​
24/7 Crisis Hotlines
1 (800) 273-TALK (8255) or (650) 579-0350
1 (888) 628-9454 Spanish speakers
1 (800) 985-5990 Disaster Distress Helpline or text TALKSWITHUS to 66746
Teen Crisis Services (see below)
Visit the National Suicide Prevention Lifeline for additional phone/chat options (online chat, Spanish speakers, Veterans, deaf or hard of hearing or disaster distress line), resources and to learn the warning signs. Download the Warning Signs Lifeline Wallet Card.
Find local resources at San Mateo County's Starvista Crisis Center: sanmateocrisis.org
Crisis Text Line
Crisis Text Line serves anyone, in any type of crisis, providing access to free, 24/7 support. Text BAY to 741741 to reach a crisis counselor. Learn how it works.
Teen Crisis Services
Monday – Thursday, 4:30 – 9:30 p.m. PST
Teen Text Line: 650-747-6463
Teen Chat: sanmateocrisis.org
Domestic Violence Hotline – 1 (800) 799-7233 (SAFE) or chat, 24/7.
Mental Health Hotlines for LGBTQ+ Teens
LGBT National Youth Talkline
(800) 246-PRIDE (7743)

Trevor Lifeline
(866) 488-7386
Trevortext
For LGBTQ youth: text START to 678678
Veterans Crisis Line
Veterans Crisis Line
Veterans Crisis Line connects Veterans in crisis and their families and friends with qualified, caring Department of Veterans Affairs responders through a confidential toll-free hotline, online chat, or text. Veterans and their loved ones can call 1-800-273-8255, chat online, or send a text message to 838255 to receive confidential support.
Call 1 (800) 273-8255
Text 838255
Chat
Crisis Services
Adults/Older Adults
Serenity House
Serenity House is a crisis residential center located on the northwest end of the Medical Center campus at 3701 Hacienda Street in San Mateo, operated by HealthRIGHT360. The program serves adults living with a mental illness, who are in a crisis and are deteriorating in their current situation.
Services include 24-hour crisis stabilization for individuals experiencing destabilization due to mental health symptoms who do not pose an immediate danger to themselves or others.
Treatment and support is provided in a home-like setting for an average of 10 days. Case management, brief individual and group therapy, medication management, family support and respite are offered to residents.
Family members, law enforcement, and mental health providers may refer clients to Serenity House, or clients may refer themselves. Clients are evaluated by professional staff, who determine whether Serenity House is the right fit.
Learn more about Serenity House here.
Download the Serenity House Brochure
Read the Serenity House FAQ.
Mobile Support Services – Mateo Lodge
Mateo Lodge provides 24/7 outreach support services by the bilingual staff of the Mobile Support team which can be reached at (650) 368-3178. The Support Team addresses the immediate needs for crisis intervention, transportation, and homelessness or in danger of becoming homeless.
Important Numbers and Resources
Behavioral Health and Recovery Services - ACCESS Call Center
1-(800) 686-0101 or TTY for hearing impaired: dial 711
Information, assessment and referrals for San Mateo County residents with Medi-Cal or with no insurance. If you are privately insured, contact your health insurance provider.

KARA – Grief Support for Children, Teens, Families and Adults
(650) 321-5272

CORA – Communities Overcoming Relationship Abuse
(800) 300 – 1080

Rape Trauma Services
(650) 692 – RAPE (7273)

Mental Health Services and Resources
Support for Clients and Families
For First Responders (and Family)
San Mateo County CISM Emergency Line
(650) 363-4915

Safe Call Now Anonymous Crisis Line
(206) 459-3020
National Helplines
Disaster Distress Helpline
(800) 985-5990 |Text "TalkWithUs" to 66746

Office for Victims of Crime
(800) 851- 3420 | TTY: (301) 947-8374

SAMHSA National Helpline
(800) 662 – HELP (4357) | (800) 487-4889 (TDD)
Suicide Prevention
Suicide is preventable. You can be the one to help. Find additional resources on our suicide prevention page.
Start the Conversation
Simply asking "Are you okay?" or "I've noticed you've been feeling hopeless a lot lately" can open the door to a conversation about getting help.
Make it Home Safe
The majority of people who survive suicide never attempt it again. Safely storing medicines and guns (if you own them) in the home removes the opportunity for someone to act.

Download this flyer to learn more about how suicide can be prevented with the help of family, friends, the community, and County services.

You or someone you know might not be thinking about suicide. However, you or someone you know may want a caring person to chat with about specific issues. See below for resources.
Make it Safe at School
The Suicide Prevention Poster for schools is a tool that can be used to help faculty and staff remember the risk factors and warning signs of students at risk of suicide.

These posters are available from San Mateo County Behavioral Health and Recovery Services in partnership with the San Mateo County Office of Education free of charge and are presented to faculty and staff along with a brief training on how to identify at risk students and what to do when they have been identified.

To submit a request and schedule the brief training for your district or school site, please contact Crisis Services Manager: Jennifer Basler, (650) 505-0659 or jbasler@smcgov.org.
Get Trained to Help Others
Get certified in Mental Health First Aid by taking a free 8-hour public education training to help you identify and respond to mental health crises. Adult Mental Health First Aid and Youth Mental Health First Aid classes are available in English and Spanish. For more information visit smchealth.org/bhrs/ode/CommunityEd.
Does your community need help after a tragic event?
Crisis Response Team
San Mateo County Crisis Response Team (CRT) is available for consultation or direct services after a critical incident or traumatic event. The team is available 24/7. CRT members receive specialized training in crisis response from the American Red Cross, receive QPR (Questions, Persuade, Refer) Suicide Prevention Training and have experience in providing mental health interventions in a variety of circumstances. Situations may include, structural fires, tragic death of a community member, violent incident, suicide, car accident, natural disaster, etc. Individual or group psychological first aid, grief support counseling, connection to needed on going services, and crisis intervention counseling are offered free of charge.
The Crisis Response Team can be activated at any time. Local Agencies, Housing partners, Schools/School Districts, First Responders /Law enforcement, Community Based Organizations and our County/City Systems can request support from the CRT by contacting the Crisis Response Team Coordinator via email or phone and will collect the initial information needed to initiate deployment of the CRT.
Crisis Services Manager: Jennifer Basler, (650) 505-0659 or jbasler@smcgov.org
Tips for Survivors of Disasters and Other Traumatic Events
Disasters and traumatic events can bring about significant stress. If you were involved in a disaster, you may be affected personally regardless of whether you were hurt or lost a loved one. This is especially true if you have experienced a previous disaster/traumatic event. It is important to monitor your physical and emotional health. Here is information on typical reactions to stressful events and tips for taking care your emotional health.
Emotional Support for You and Your Family After a Disaster or Traumatic Event
Supporting Your Child After a Disaster or Traumatic Event
Seek immediate help if you or someone you know is feeling that life isn't worth living or if you are having thoughts of harming yourself or others.
Crisis Intervention and Suicide Prevention Hotline
(650) 579-0350 | (800) 273-TALK (8255) |
Emotional Reactions and Changes in Behavior
Angry or irritable outbursts.
Guilty, even if you had no control over the event.
Feeling sad, tired, numb, lonely or worried.
Difficulty sleeping or sleeping too much.
Increase/decrease in energy levels or activity levels.
Using drugs or alcohol in attempt to reduce distressing feelings.
Difficulty accepting help or helping others.
Physical and Cognitive Reactions
Stomachaches, headaches and pains.
Eating too much or too little.
Sweating, Chills, tremors or muscle twitches.
Being jumpy or easily startled.
Difficulty remembering things and making decisions.
Difficulty thinking clearly and concentrating.
Difficulty talking about what happened.
Taking Care of Yourself and Your Family
Take care of your safety - Find a safe place to stay. Seek medical attention if needed.
Eat Healthy - Eat a balanced diet and drink plenty of water. Avoid smoking, alcohol, caffeine and drugs.
Get Some Rest - Try to get enough sleep and downtime every day.
Stay Connected with Family and Friends - Seek out support, connect with other survivors, connect with your faith community.
Be Patient With Yourself and Those Around You.
Set Priorities - Tackle tasks in small steps.
Body Movement - helps get rid of the buildup of extra stress hormones.
Deep Breaths - It can move stress out of your body and help calm yourself.
Use Known Coping Skills - What have you used in the past to help you get through difficult times, use those skills now.
Helping Children After a Disaster
Children can feel very frightened during a disaster and afterwards some children will show temporary changes in behavior. For Most children these changes will be mild, not long lasting and diminish with time. For some children their reactions can be more severe and last for longer periods of time. When parents or caregivers have the tools and ability to react calmly and confidently to the crisis they can be the best source of support to their children. Here is what to look for and how you can help your child heal.
Common Reactions in Children After a Disaster
Worrying about the safety of family, friends, pets.
Fearful the event may happen again, worried about their own safety.
Not wanting to be separated from parents or caregivers.
Irritability, increased anger outbursts, temper tantrums—fighting with friends or family for no reason.
Frequent changes in mood.
Being numb– not feeling at all.
Decreased concentration and attention (in school or at home).
Having periods of confusion.
Changes in sleep, not being able to fall asleep.
Change in appetite, eating too much or not at all.
Having stomachaches and headaches, talking about feeling sick.
Engaging in risk-taking behavior, such as reckless driving or drugs or alcohol use.
Difficulty leaving home, going to school or engaging in social activities.
Helping Your Child Heal
Hold them, let them know you are there for them
Monitor and Limit your Child's exposure to the media
Encourage your child to talk and listen to their concerns - Help them name how they feel and model healthy ways of expressing it
Calmly provide factual information about the event and what will happen next
Spend extra time with your child
Re-establish daily routines as soon as possible
Reconnect with supportive people, community, culture and rituals
Follow your child's lead – Different children need different thinks, watch their behavior to figure out needs
If they continue to be very upset, talk with a primary care physician or a mental health provider.
Seek immediate help if your child is feeling that life isn't worth living or if they are having thoughts of harming themselves or others.

Crisis Intervention and Suicide Prevention Hotline
(650) 579-0350 | (800) 273-TALK (8255) | sanmateocrisis.org
Teen Crisis Services
Monday – Thursday, 4:30 – 9:30 p.m.
Teen Text Line: 650-747-6463
Teen Chat: sanmateocrisis.org