Report a Problem: Groceries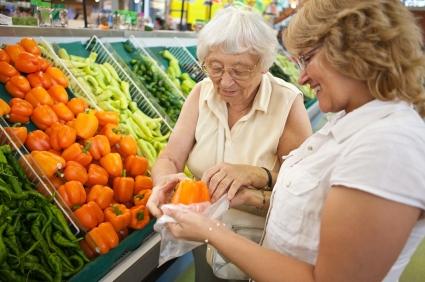 First, when in doubt, throw it out! If you think there's a problem with any food product, don't consume it.
Who To Call When You Have A Problem
You think you have food poisoning
Call (650) 372-6200 immediately.
You see unsanitary conditions in a grocery store, market, or farmers' market
To report unsanitary conditions at a market, restaurant, school, mobile catering facility or special event, please fill out the Online Complaint Form or call (650) 599-1112.
Packaged or canned food you bought at the grocery store has something inside it
Product produced in California: call State Food & Drug Branch, 1-800-495-3232
Product produced elsewhere:
Unsure who to call: call Environmental Health Services, 650-372-6200
You have questions about how long to keep seafood in your refrigerator
The FDA's Seafood Hotline is at 1-800-332-4010.
Information Needed for Investigation
For the USDA to investigate a problem with meat, poultry or egg products, you must have:
The original container or packaging
The foreign object (plastic strip or metal washer, for example)
Any uneaten portion of the food (refrigerate or freeze it)
Information you should be ready to share over the phone includes:
Your name, address, and phone number
The brand name, product name, and manufacturer of the product
The size and package type
Can or package codes (not UPC bar codes) and dates
Establishment number (EST) usually found in the circle or shield near the "USDA passed and inspected" phrase
Name and location of store and date you purchased the product
If you think you're sick, call your doctor. When you call the USDA or FDA to report an issue, you will also be asked to share information about your symptoms and the name of your doctor.