A Year in Review
2018 Behavioral Health & Recovery Services Highlights
Below is a snapshot of some of the new and continuing developments for BHRS in the past year. We would like to recognize all of the people ­­— clients, family members, staff, partners and community members — whose passion, commitment and hard work every day, transformed these ideas into action.
Serenity House Opens Its Doors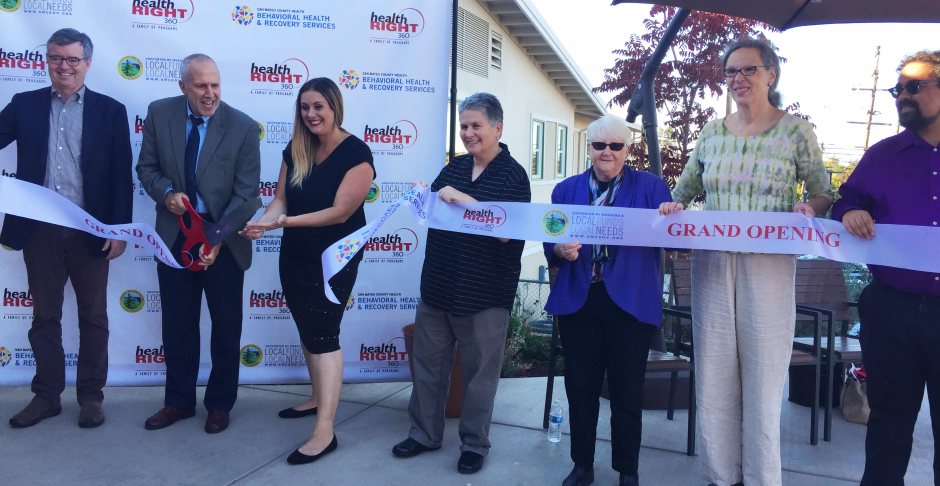 Serenity House, San Mateo County's new short-term adult crisis residential center, opened on October 29 after much anticipation. Overseen by BHRS and operated by HealthRight360, Serenity House offers 24/7 treatment, support and respite to adults experiencing a psychiatric crisis but not requiring hospitalization. Learn more.
Advanced Treatment for Opioid Use Disorders
Medication assisted treatment combines medication, therapy and support to successfully treat substance use disorders. The Integrated Medication Assisted Treatment Team (IMAT) has helped treat alcohol disorders since July 2015, and recently began treating opioid use disorders in FY 17-18.
Since the program began in 2015, 6,000 referrals have been made to IMAT, with over 400 individuals receiving treatment for alcohol use disorder and more than 90 clients receiving treatment for opioid use disorder.
For clients participating in medication assisted treatment, we've seen a decline in their utilization of inpatient hospital, emergency department and psychiatric emergency services, and an increase in outpatient service utilization, as well as a significant reduction in their overall healthcare costs.
Multiple DUI Court Program
BHRS, together with the San Mateo County Superior Court, District Attorney's Office, the Private Defender Program and Probation, implemented the Multiple Driving Under the Influence (DUI) court in September of 2017. The court targets second and third-time misdemeanor offenders in an effort to decrease DUI-related traffic accidents, the frequency of repeat offenders and increase public safety.
In addition to increased monitoring, the DUI court provides multiple offenders with a team who can link them to necessary treatment and support services, which previously were not provided as part of the DUI process.
Of the 223 individuals admitted to the program:
Over 27% (60 participants) were identified as high risk/high need and were referred to substance use disorder treatment.
80% (89 participants), of the 111 who have exited, graduated from the program.
.2% (2 participants) have been arrested for a subsequent DUI following admission to the program – a significant decrease compared to pre-MDUI program.
[Cannabis] Decoded – Youth Education Campaign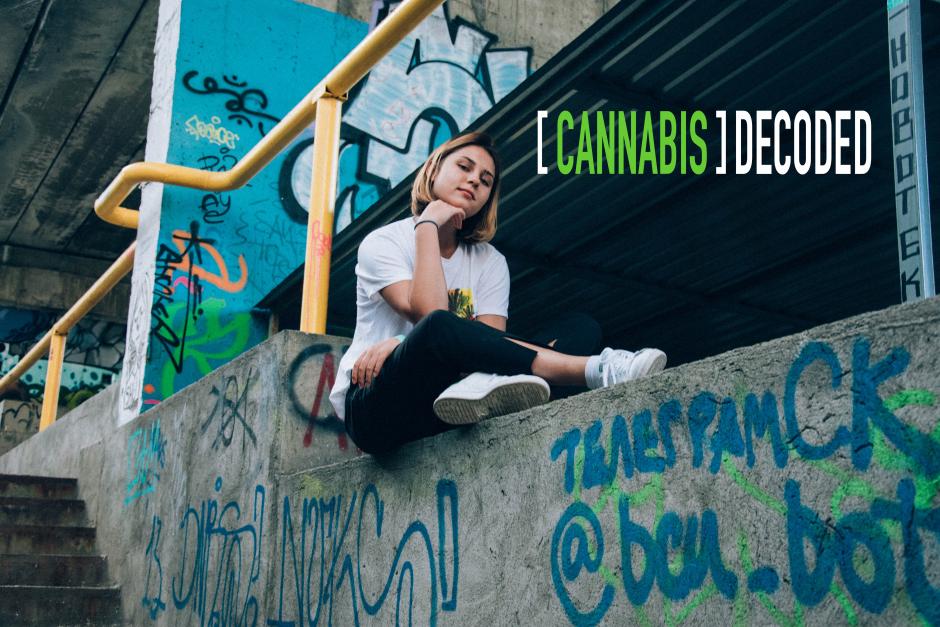 With the legalization of recreational cannabis use in California, adults 21 or older can now legally use, carry or grow marijuana. For youth and young adults under the age of 25, cannabis use can impact their still-developing brains.
[Cannabis] Decoded is a youth marijuana education initiative which launched in partnership with the San Mateo County Youth Commission to educate youth and young adults about the facts on cannabis use.
The campaign aims to provide reliable, factual information so that young people have the tools they need to make informed decisions that impact their health and future, and was developed through extensive formative research and testing with youth throughout San Mateo County.
Educational resources for parents can also be found at www.cannabisdecoded.org.
Waverly Place Supported Housing Opens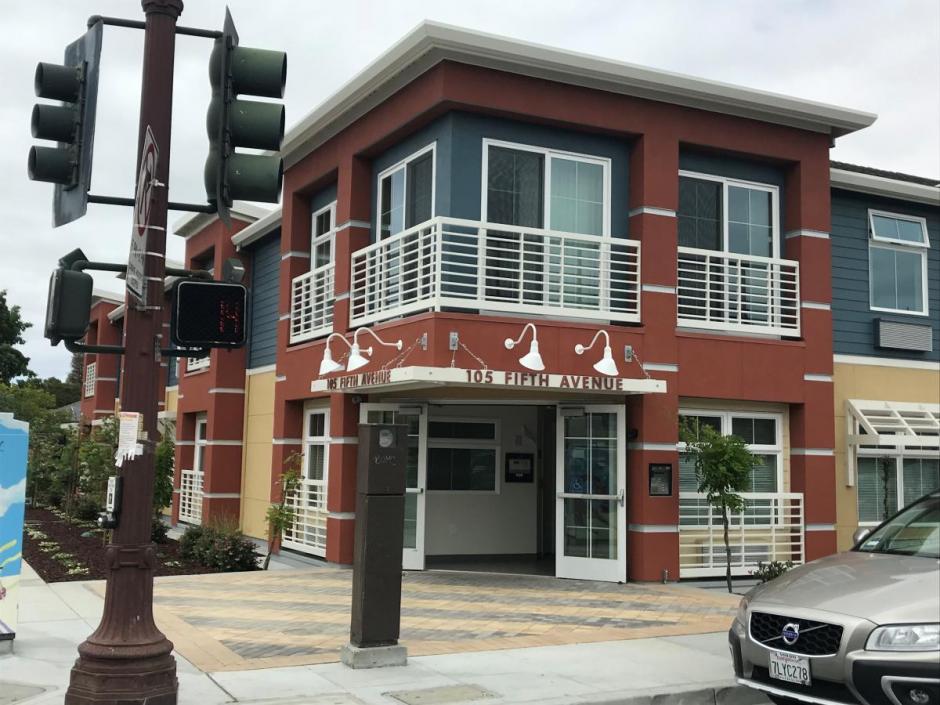 Waverly Place Apartments, the long-awaited Redwood City supportive housing complex for individuals living with a mental illness, opened in May. Operated by the Mental Health Association, the apartment complex includes 15 supportive housing units.
Waverly Place houses clients who meet a specific set of criteria, including being seriously mentally ill, chronically homeless and having completed a thorough background check.
Supportive housing offers individuals safe, affordable housing, a supportive community, and the services they need to maintain stability in housing and health. Individuals who have received supportive housing services show improvement in their health status and behavior in the community, and remain permanently housed.
"To create housing in San Mateo County is one of the most difficult things that I can think of," said Supervisor Dave Pine. "We all need a home. We all need a place where we can feel secure – a place where we can build our life around, and the individuals who have a chance to live here will have that, and it will have profound benefits for them."
Learn more about Waverly Place.
Expanded Services for Young Adults in Crisis
With the help of Measure K, the BHRS Transitional Age Youth (TAY) program expanded its staffing and services this year. The expansion extended the period that clinicians are on-call at the San Mateo Medical Center Psychiatric Emergency Services (PES) to respond to 18 to 22 year old patients admitted, to 7 days a week, from 9:30 a.m. to 6:30 p.m.
The Transitional Age Youth team provides in-person interviews, collaboration and consultation with the PES staff and outside providers, and immediate follow up upon discharge from PES and inpatient hospitalizations. Timely contact and support during an initial crisis, along with immediate follow up and linkage to community-based and TAY-focused services appear to be key factors in the program's success. Learn more.
Restricting Sales of Flavored Tobacco Products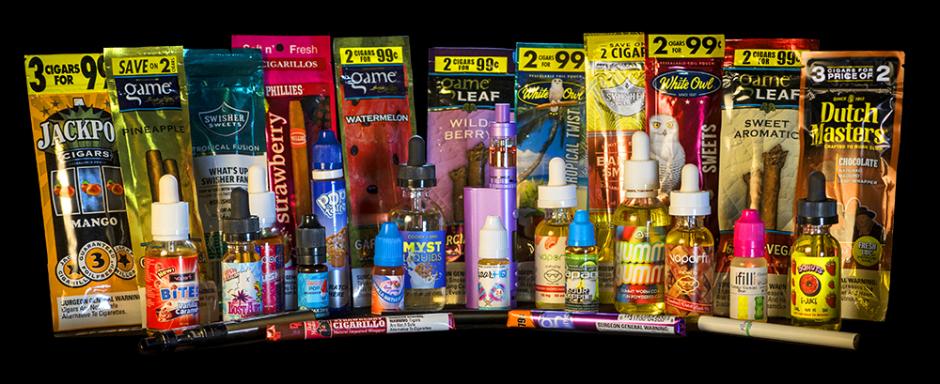 In June, the San Mateo County Board of Supervisors approved an ordinance to restrict the sale of tobacco products in pharmacies and flavored tobacco products in unincorporated areas of San Mateo County.
The ordinance was timely, as the use of flavored tobacco products, such as e-cigarettes and vapes, has increased among youth and young adults in recent years. In 2009, the U.S. Food and Drug Administration banned the use of flavors, except menthol, in cigarettes but not in other tobacco products. The tobacco industry used this loophole to promote other flavored products and establish a pathway to future cigarette usage.
The San Mateo County Tobacco Education Coalition (TEC) is advocating for a flavored tobacco ordinance in every San Mateo County jurisdiction in order to counter what the Food and Drug Administration (FDA) considers a new tobacco epidemic. Portola Valley and Half Moon Bay are among the first jurisdictions in the county to adopt a similar ordinance. Other jurisdictions are considering following suit.
Helping Our Peers Emerge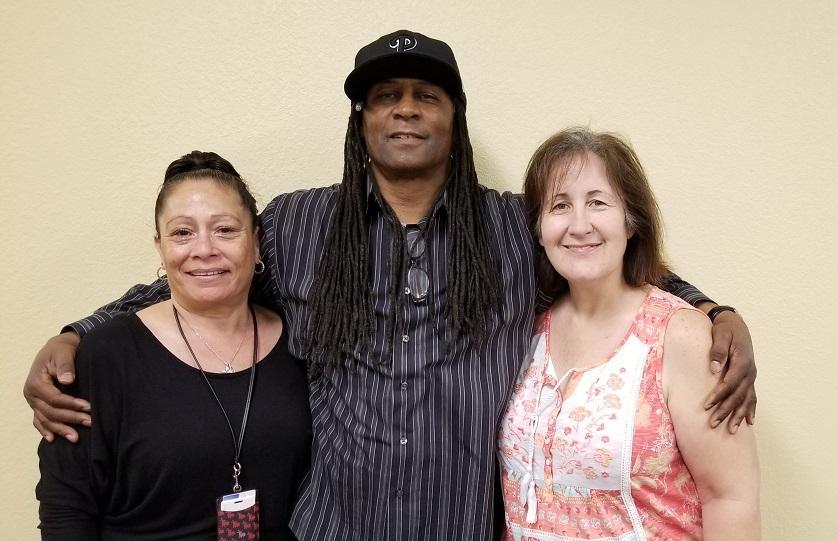 Helping Our Peers Emerge (HOPE) is a unique new collaborative designed to provide peer and family support services. Peer Mentors assist individuals who are in psychiatric hospital settings to successfully transition into their communities, with the intention of reducing recidivism in emergency services.
HOPE serves adults who are being discharged from acute psychiatric care facilities in San Mateo County and those placed by San Mateo County in psychiatric care facilities outside of the county. Learn more.
SMC Connected Care Launch
San Mateo County Health launched their new health information exchange, SMC Connected Care, early in 2018. The exchange is used to electronically share health-related information of patients and clients receiving services from San Mateo County Health.
Through a secure, encrypted data exchange using standards developed specifically for health care, SMC Connected Care allows clients/patients to electronically share their health-related data with their San Mateo County care providers, including doctors, lab technicians, pharmacists and specialists.
The Exchange reduces the need to maintain paper records and eliminates the need for clients to bring a copy of their own medical records from provider to provider. Most importantly, emergency physicians can now access potentially life-saving patient information, which they might otherwise have been unable to access in a timely manner. Learn more.
All Together Better – SMC Health Rolls Out New Visual Identity

San Mateo County Health rolled out a new visual identity in September, including a new name, logo, tagline and a BHRS-specific logo lockup. The new identity aims to increase recognition of San Mateo County Health as a trusted and caring community partner offering a broad range of services.
At a time when building trust with people we serve and partner with is of paramount importance, we strive to promote our values and build consistency across our many programs and services through this new visual identity. The new identity will help us speak with a unified voice and let the community know that we are all together better.