Helping Our Peers Emerge Program
Peer Mentors Help Clients Transition Back into the Community
Helping Our Peers Emerge (HOPE) is a unique new collaborative designed to provide peer and family support services, using Peer Mentors to assist individuals who are in psychiatric hospital settings to successfully transition into the community, with the intention of reducing recidivism in emergency services.
The HOPE program is designed to serve adults who are eligible for Medi-Cal and/or are members of the Health Plan of San Mateo, who are being discharged from acute psychiatric care facilities in San Mateo County. Individuals placed by San Mateo County in psychiatric care facilities outside of the county will also be eligible.
The first of its kind in San Mateo County, the HOPE collaboration brings together peer and family partners from California Clubhouse, Heart & Soul Inc., Voice of Recovery SMC and NAMI SMC.
Meet HOPE's newly trained Peer Mentors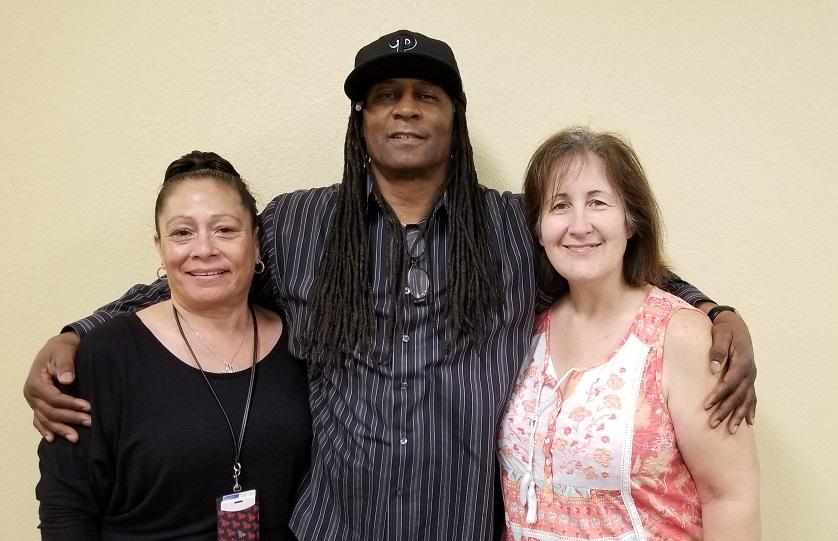 "I am a woman in long-term recovery, who struggled with addiction for over 20 years," said Peer Mentor, Janice Fernandez. "I not only lost my self-respect but I was lost. I did not have the resources or know how to get help. Now five years into recovery, I want to be able to help in any way I can to give hope to those who feel like giving up. Everyone has a story, and my lived experience helps me connect to people who are diving into their own stories to get to the bottom of their issues."
Peer Mentors utilize lived experience with mental health and/or substance use issues to help Peers reintegrate into the community following discharge from an acute psychiatric hospitalization.
Peer Mentor Training included Intentional Peer Support (IPS), a powerful framework for people with lived experience (Peers) to learn to see things from new angles, develop greater awareness of personal and relational patterns, and to support and challenge each other in trying new things.
"Through Peer Support training, I connected with my peers on an emotional level that I never thought was possible," said Peer Mentor, Jeffrey Edgerton. "I really faced a fear and took a risk as I talked about my sexual abuse as a child. Because of my IPS training I was able to take the power out of my fear of being stigmatized and shared my experience, strength and hope, helping another group members talk about and share their own emotional pain and recovery."
In learning about alternative approaches to Mental Health Peer Support (AAMHPS), participants delve into topics such as suicidal ideation, multicultural perspectives on psychosis and harm reduction approaches for peers and providers.
A significant focus of the trainings and discussion dealt with working in collaboration with clinical and non-clinical care providers to ensure that Peers have adequate supports prior to discharge from the HOPE program.
In learning to support their peers, many Peer Mentors really benefited on a personal level.
"I was not expecting for the experience to be healing for myself," said Peer Mentor, Melissa Greenfield. "I had a revelation half way through the first week of training that has altered my world view of myself. I am intelligent, smart and articulate. I have worthwhile things to contribute. I am thinking about signing up for school in the fall and taking a few classes regarding the work that we do. I am so grateful for this experience, training and healing."
Read more about the HOPE Peers' personal stories here.