San Mateo County Health to Launch Health Information Exchange
SMC Connected Care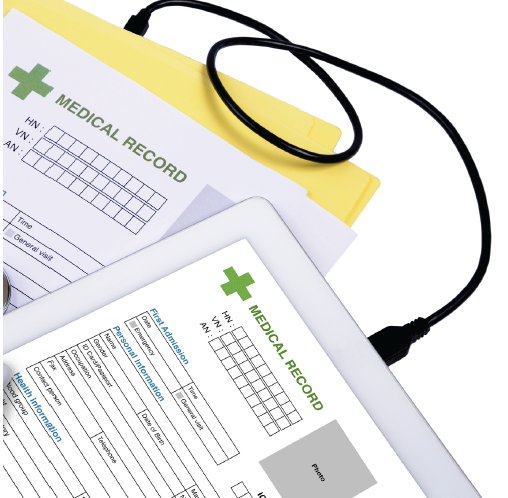 San Mateo County is gearing up to launch their new health information exchange, SMC Connected Care, used for the electronic sharing of health-related information for patients and clients receiving services from San Mateo County Health.
With SMC Connected Care, clients/patients can share their health-related data electronically with their San Mateo County care providers, including doctors, lab technicians, pharmacists and specialists, through a secure, encrypted data exchange using standards developed specifically for health care.
Only the client/patient's providers, treatment teams and designated staff will be able to access their vital medical information electronically.
SMC Connected Care will eliminate the hassle of dealing with physical paper records, placing the information in one secure place. This eliminates the need for a client to have to bring paper copies of their medical records from provider to provider. This also means emergency physicians will have access to potentially life-saving information about their patients that they might otherwise be unable to access in a timely manner.
The enhanced security protections will yield a higher level of patient privacy, and more streamlined, comprehensive information will reduce the number of duplicate tests or procedures, reducing costs.
Participation is free and voluntary
Participation in SMC Connected Care is entirely free and voluntary.
All BHRS clients are automatically included in the health information exchange and will receive a letter this month, which will allow them to "opt out" if they prefer that their information not be shared in this new system (except in the case of an emergency).
At initial launch (estimated for March), San Mateo Medical Center, Behavioral Health and Recovery Services, Aging and Adult Services, Family Health Services, Public Health Policy and Planning and the Mobile Clinic will be participating in SMC Connected Care. Contracted agencies/providers will not initially have access to SMC Connected Care, however, plans are in the works to include them.
For more information on SMC Connected Care and answers to frequently asked questions, visit smchealth.org/connectedcare.