Tobacco Education Coalition
Advocating policy change to support a tobacco-free San Mateo County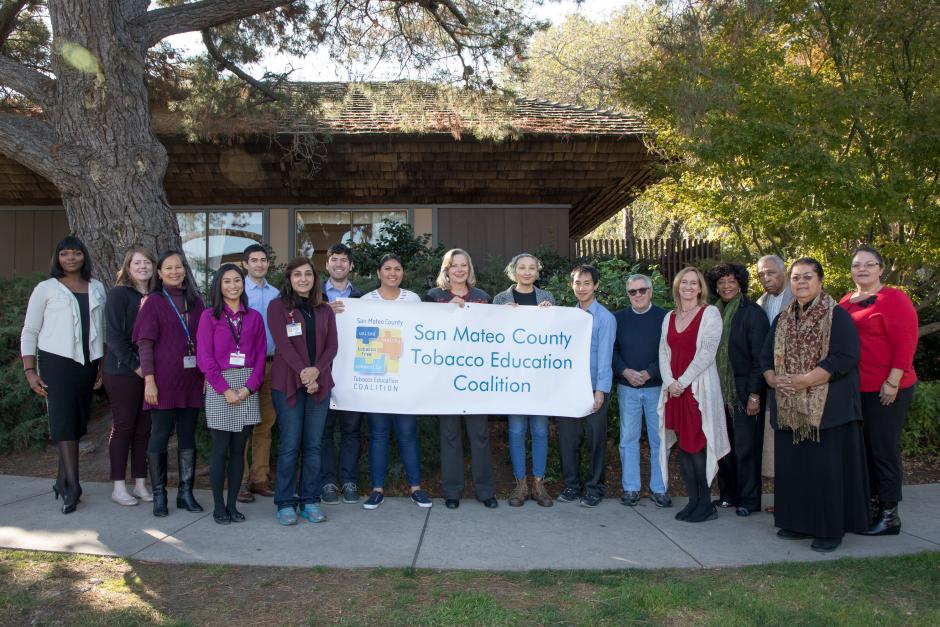 In 1988, California voters passed Proposition 99, which imposed a 25-cent tax on every pack of cigarettes sold in the state. A portion of those funds are dedicated for tobacco prevention and education services in every California County. San Mateo County has a strong history of advancing campaigns that help smokers quit and protect the health and well-being of all non-smoking youth and adults.
The San Mateo County Tobacco Education Coalition (TEC) was formed after the passage of Proposition 99 to assess local tobacco-related needs and develop collaborative initiatives to reduce the impact of smoking in the community. TEC :
Educates the public to prevent youth from initiating smoking and ensuring the community is aware of the many harms of tobacco use
Adopts protective policies that keep the air clean, the ground free of litter, and tobacco products out of the hands of youth
Supports people who smoke who wish to quit
Since TEC's inception, hundreds of local policies protecting public health have been adopted, thousands of residents have benefited from presentations and educational opportunities around tobacco issues, and the number of current smokers in San Mateo County has dropped dramatically.
To see a list of smoking and tobacco-related policies in San Mateo County, click here.
Connect with us on Facebook: facebook.com/TobaccoEducationCoalition
Connect with us on Instagram: https://www.instagram.com/smc_tec/
Connect with us on TikTok: https://www.tiktok.com/@smc_tec
Priority Areas
Every three years, the TEC completes a thorough assessment process known as Communities of Excellence. County staff collect and condense data relevant to a wide variety of tobacco-related issues ranging from youth access to cigarettes, secondhand smoke issues, the influence of media on tobacco use, tobacco-related concerns of underserved communities, and many others. Through a series of meetings, Coalition members review the existing data on these various topic areas, and begin to prioritize the greatest concerns for San Mateo County. The result is a series of priority areas and a full plan of goals and activities that will help San Mateo County to reach those goals.
The 2022-2025 priority areas are comprehensive tobacco retail license policies, smokefree multi-unit housing policies, and youth engagement.
One of TEC's previous priority areas was to eliminate tobacco sales in pharmacies and health care settings. TEC members visited pharmacies in San Mateo County that have committed to being tobacco-free. Each pharmacy was awarded a letter of appreciation from State Senator Jerry Hill and a Commendation from the San Mateo County Board of Supervisors. Below are a couple photos from our appreciation visits.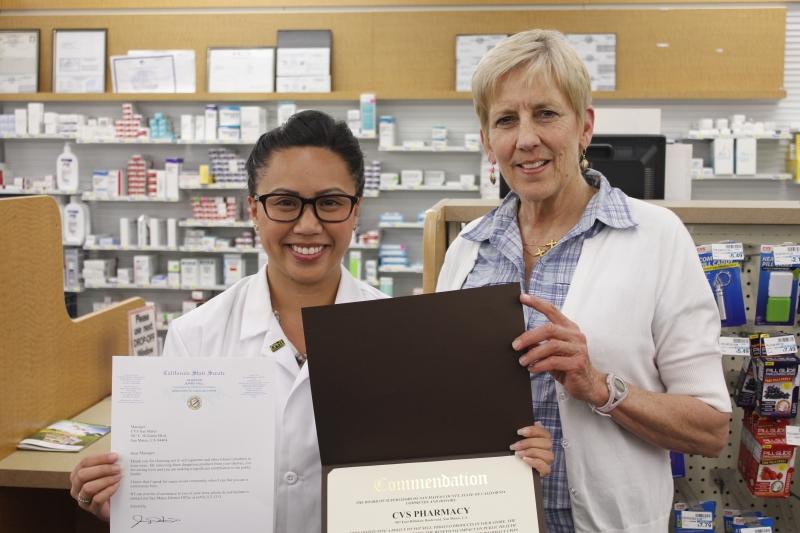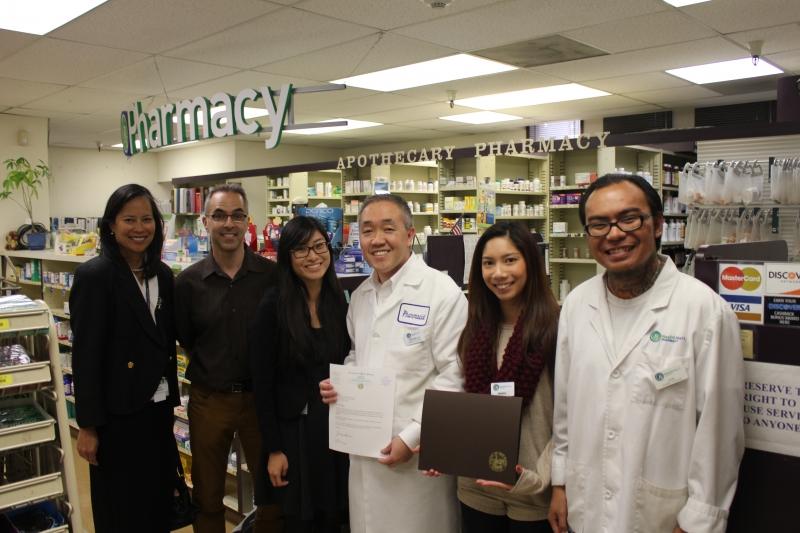 An additional project that the Tobacco Education Coalition was involved in was the Healthy Stores for a Healthy Community Campaign. As part of the campaign, approximately 500 retailers in San Mateo County were surveyed on alcohol, tobacco, condoms, and nutrition.
If you have any questions about our major initiatives, or if you would like to assist us in reaching our goals, please contact us at TobaccoEducationCoalition@gmail.com.
Join the Tobacco Education Coalition
The Tobacco Education Coalition welcomes all community members and staff from local organizations and businesses. TEC prides itself on being a diverse and active group that works collaboratively for the common welfare of San Mateo County residents. Some of our most active members are volunteers and county residents who take a personal interest in reducing the devastating impacts of tobacco use throughout the community.
If you would like to learn more about TEC and joining our group, please view the materials below and/or contact us at TobaccoEducationCoalition@gmail.com. We would love to introduce you to the group and we welcome your opinions and energy.
Many TEC members represent various partner agencies, including the following: