Same department. New look.
Learn more about SMC Health's new visual identity.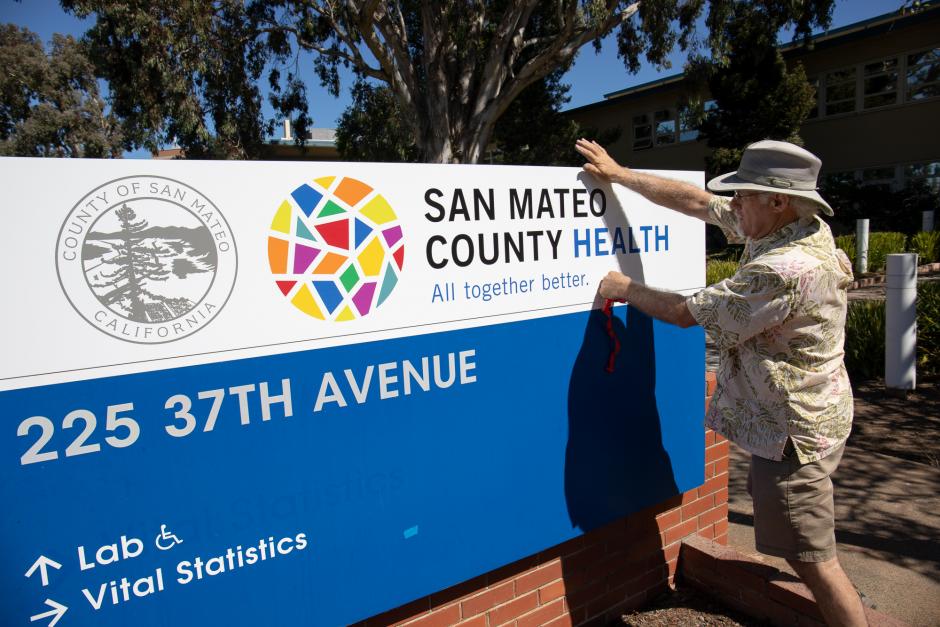 In an effort to build consistency and clarity about all that we do, we have a new logo, tagline, and name. We started this project two years ago by surveying our stakeholder community and found many responses focused on the mission-driven aspects of our work, the value of collaboration, an embrace of diversity, and the importance of innovation in patient/client care and protecting the public's health.
As the health department for San Mateo County, we have made it a priority to ensure we communicate clearly and transparently with residents about who we are, what we value, and the services we provide.
In order to achieve this, we chose to unify our many different programs and services under a single new visual identity, including a new name, logo, and tagline. As of September 12th, we are known as San Mateo County Health.
We are proud of the work that went into our new visual identity and messaging. The new circular icon reflects and celebrates the diversity of our community. Our tagline, "All together better," is a testament to the importance of collaboration and the partnerships necessary in achieving our mission to help everyone in San Mateo County live longer and better lives.
We hope that as these items become widely recognized and associated with the quality of our broad range of services and the integrity of our public health protection functions, we can reinforce our role as a trusted and caring community partner.
The research and development behind this endeavor involved thousands of residents, staff, and partners who helped inform the process that brought us to this exciting new chapter in our department's history.
If you are a recipient of one of our many services, you will likely start to notice our new logo on things like correspondence with our staff, signs, and forms.
As this effort is a step towards better sharing all that we do, please email us if you have suggestions for how we can communicate better or if you have questions about this change: SMCHealthComms@smcgov.org. You can also connect with us on Facebook and Twitter.