Free Product Give Away Program
Too Good to Waste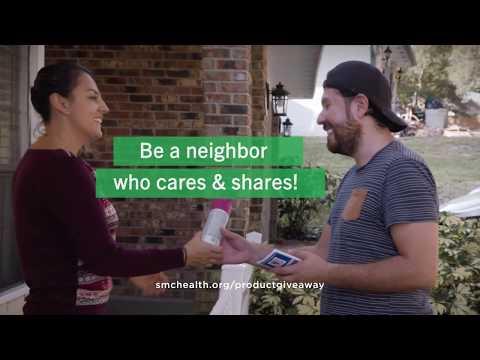 IMPORTANT NOTICE: Out of an abundance of caution and taking into consideration San Mateo County's Health Officer statements, all Household Hazardous Waste events through April 12, 2020, have been canceled.
Many household products stored in the garage or under the sink often get forgotten about, take up valuable storage space, and can become a hazard to you, your children, or your pets. Give these products a second life by considering these more sustainable and safe solutions that are better for your wallet and your neighbor!
Be a neighbor who cares and shares! Don't dispose of unwanted household products. Share unwanted products with your family, friends, and neighbors first. Log on to your Nextdoor account and check out the "For Sale and Free" section to connect with your neighborhood and exchange products you no longer want or need.

If the product is no longer usable or you can't find someone to share with, make a free appointment at the County's Household Hazardous Waste Facility to drop-off your unwanted products and safely manage your household hazardous waste.

Alternatively, try out these safer cleaning recipes to avoid using hazardous chemicals in the first place.
FREE PRODUCT GIVE AWAY PROGRAM
Many of the items collected at the County's household hazardous waste collection events are still in good condition. Products include common household cleaners, auto supplies, fertilizers, wood preservatives, stains and latex paint. The Product Give Away Program redistributes these products for free. Please, take only what you need.

HOURS OF OPERATION
Date: Every Tuesday
Time: 2:00 p.m. – 3:00 p.m.
(NEW!) Location*: 32 Tower Rd., San Mateo, CA 94402

*The Program has moved locations due to the closure of the Pine Street facilities.

The Product Give Away Program is not for drop-off of hazardous wastes. For safe household hazardous waste management information, click here.

For more information about the Free Product Give Away Program call (650) 372-6200, or email erouan@smcgov.org