Middle School Education Program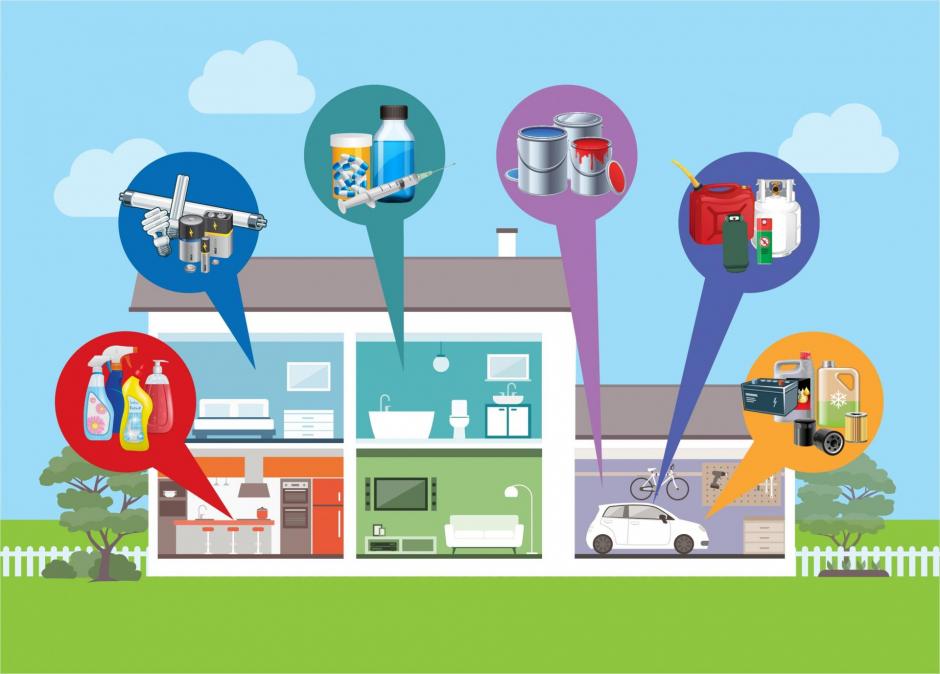 The San Mateo County Environmental Health Services Household Hazardous Waste (HHW) Middle School Education Program has created a 45 minute interactive presentation that explores:
How to identify hazardous products
The impacts of hazardous products on health and the environment
How to properly manage and safely dispose of HHW
Safe alternatives to hazardous products
This education program aligns with NGSS MS-ESS3-3 Earth and Human Activity through the elements of Disciplinary Core Ideas and Cross-Cutting Concepts. Presentation length is based on your classroom schedule and time restrictions, if any.
Interested in scheduling an HHW presentation? Complete an Interest Survey.
Why Should Students Learn About Household Hazardous Waste?
Students may be aware of, or already participate in, recycling programs at home or at school. Some may also be familiar with the principles of "Reduce, Reuse, Recycle." However, students may not be aware of how to safely dispose of a special type of waste - household hazardous waste (HHW).
HHW are products that contain either corrosive, toxic, flammable, or reactive ingredients. They are substances that are used in and around the home that can be harmful or dangerous to humans, animals, and the environment if used or stored improperly. Awareness of these products and their proper handling can significantly change the habits of a household and empower students to be responsible stewards of their community and environment.
The Program is scheduling in-person or virtual presentations for the 2022-2023 school year. To sign up for a presentation, fill out this form!
Student Activity Worksheets
Interested in exploring practical HHW themes beyond the presentation? Students can dive deeper into the concepts individually, in groups in the classroom, or at home using the following Student Activity Worksheets.