2019 BHRS Highlights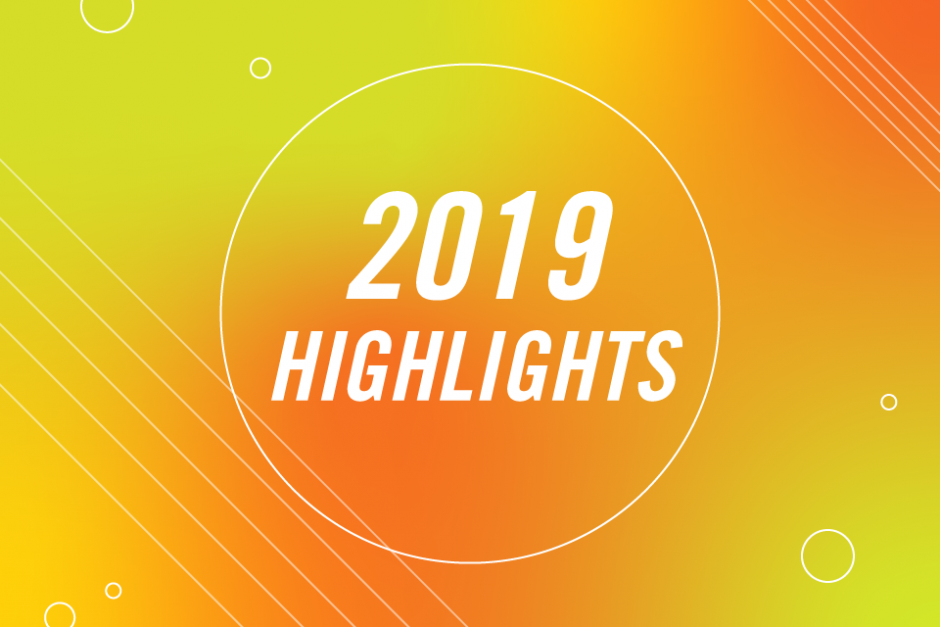 Below highlights some of the new and continuing developments for Behavioral Health & Recovery Services (BHRS) in 2019. We would like to recognize the many people—clients and their families, partners, staff and community members—whose passion, commitment, hard work and support every day, helped make them happen.
BHRS Welcomed a New Director
In January 2019, BHRS welcomed Scott Gilman, MSA, CBHE as the new director. Gilman joined the County with over 30 years of successful healthcare leadership experience across a diverse spectrum of organizations. Before joining BHRS, he served as the Chief Executive Officer of Network180, responsible for merging all public mental health and substance use funding for a six-county region in Michigan, creating one fully integrated managed care organization that provides quality medical care at an affordable price.
BHRS Created a Deputy Director Position for Alcohol and Other Drug Services
Alcohol and Other Drug (AOD) programs and services are critical to meeting the needs of the community. To support this need, BHRS created the Deputy Director position for AOD services last year, appointing Clara Boyden, Clinical Services Manager for AOD, to this role. By creating this new position, BHRS took a significant step towards being able to provide integrated behavioral health services at all levels.
91% of Consumers Say They are Satisfied with Services Received
91% of the 827 consumers and family members surveyed in November 2019 said they were satisfied with the services received at BHRS. The Consumer Perception Survey, conducted twice a year by the Department of Health Care Services' (DHCS) surveys a sampling of adults, older adults, youth and family members of youth consumers who receive specialty mental health services. Read the full article.
Pilot Program to Treat Substance Use Disorders Increases Services Provided and People Served
Since launching the pilot of the Drug Medi-Cal Organized Delivery System (DMC ODS) in San Mateo County in February 2017, BHRS data has shown a 170% increase in the number of unique Medi-Cal beneficiaries served annually by the Substance Use Disorder (SUD) provider network—from 516 people in 2016 to nearly 1,400 people by the end of 2019. This change, in part, is due to the increase in the number of certified DMC providers, from four in 2016 to 24 at the end of 2019. Learn more.
IMAT's New Treatment Protocol Allows More People to Access Opioid Use Treatment Faster
Last year, San Mateo Medical Center, in collaboration with the Integrated Medication Assisted Treatment Team (IMAT), changed the Emergency Department's (ED) standard protocol for treating opioid use disorder to include the administration of buprenorphine to patients in active opioid withdrawal. This increases the likelihood that the patient will engage in treatment after their discharge from the hospital. In addition, patients are immediately connected to IMAT case managers embedded in the ED, who help those wanting treatment.

As a result, more clients received IMAT treatment services, while the use of inpatient hospitalizations, the emergency department and psychiatric emergency services by these patients has gone down. The new protocols also shortened the waiting time for new IMAT clients seeking treatment for an opioid use disorder—from an average of five days down to 2.4 days, or by 52%.
State Award Recognizes IMAT program for Innovation and Effectiveness
The Integrated Medication Assisted Team (IMAT) was recognized with the 2019 California State Association of Counties Challenge Awards which spotlights the most innovative programs developed and implemented by California Counties. The award recognizes California County Government as they find original, effective and cost-saving ways to provide programs and services to their citizens. San Mateo County was one of the 51 programs recognized out of 284 entries throughout California, and one of four counties selected under the Health & Human Services category. Read more.
​Canyon Oaks Youth Center Receives STRTP License and CARF Accreditation
After a three-year licensing process, Canyon Oaks Youth Center (COYC) Residential Treatment Facility completed the conversion from a Level 14 Youth Group Home to a Short-Term Residential Therapeutic Program (STRTP), demonstrating that its programs and services are of the highest quality, measurable, and accountable. The center received its permanent STRTP license on June 1. Learn more.
Pride Center Funding is Extended for Two Years
San Mateo County Pride Center was approved for a two-year innovation funding extension last March by the State of California Mental Health Services Oversight and Accountability Commission (MHSOAC). This additional time will allow the Pride Center to strengthen its collaboration efforts, measure clinical outcomes of clients and develop a best-practice model that can be replicated statewide and nationally.
GARE Work was Recognized
Last November, San Mateo County Health was acknowledged for their participation and membership in the Government Alliance on Race and Equity (GARE), a national network of government agencies working together to reach a place where race no longer determines one's life path. Seven staff members of County Health were recognized for completing the Introductory Cohort at the commencement—four from BHRS. In addition, several County Health staff members in their third year on the Implementation Cohort were also recognized. Since its inception in 2017, the County Health GARE team has trained 364 supervisors, as well as managers from 10 County Health Divisions. Read the full story.
NMT Training Group Increases Training Capacity
Thirteen clinicians, from both adult and youth systems, received their certification from the Neurosequential Model of Therapeutics (NMT) in 2019. For the first time since implementing NMT, the Neurosequential Network has provided our existing training group the capacity to train a new group of NMT trainers. We will be graduating nine trainers, five of whom will work with the adults. The development of a stronger training team will support the expansion of the program in the years to come.