IMAT Receives CSAC Challenge Award
Integrated Medication Assisted Treatment Program recognized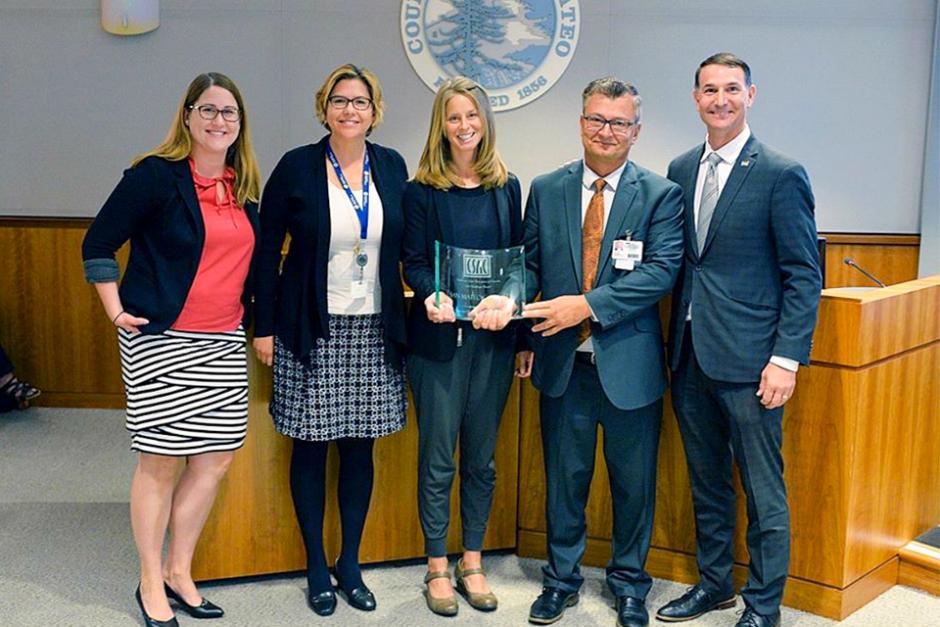 Congratulations to the Integrated Medication Assisted Team (IMAT), recipients of the 2019 California State Association of Counties Challenge Awards, which spotlights the most innovative programs developed and implemented by California Counties.
These unique awards recognize programs that find creative, effective, and cost-saving ways to provide services to their citizens. San Mateo County was honored to be one of the 51 programs recognized out of a record high 284 entries received throughout California this year, and one of only four counties selected under the Health & Human Services category.
During the award ceremony, held at the San Mateo County Board of Supervisors meeting, IMAT Program Supervisor, Mary Taylor Fullerton shared the team's motto,"We are not in the business of giving up on our clients."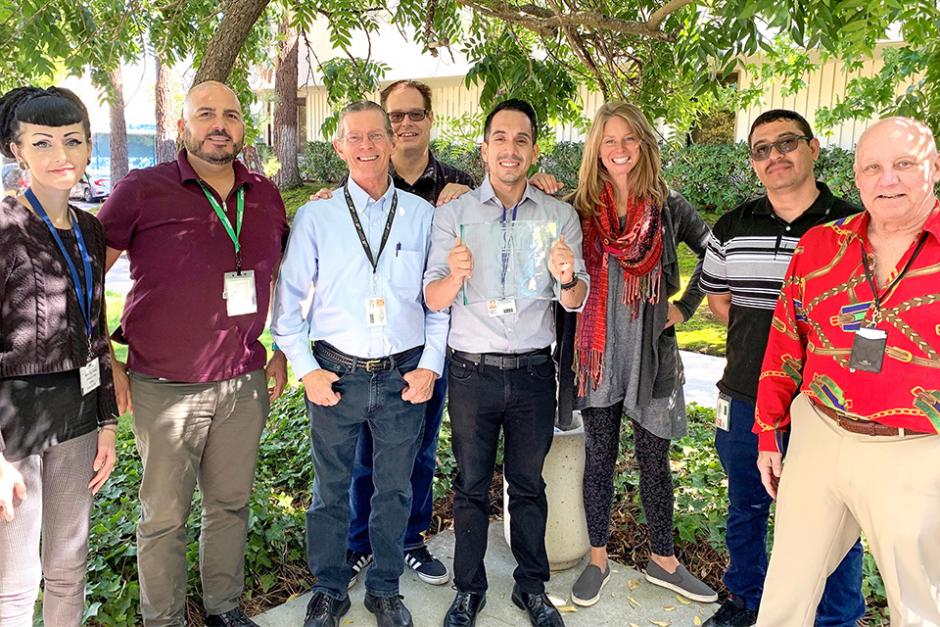 The team acknowledges the many dedicated partners whose collaboration has been critical to the success of the program: HealthRight 360's San Mateo MAT clinic; Dr. Cynthia Chatterjee and the Primary Care Interface IMAT team; Dr. Scott Morrow, County Health Officer for his support and advocacy;  San Mateo Medical Center Emergency Department and Psychiatric Emergency staff, including Dr. Stacie Solt and Dr. Serena Lee (SMMC ED physicians).
Toni DeMarco, Deputy Director of Child and Youth Service, who attended the ceremony said, "I was again overwhelmed by the work this team does every day, the amazing changes they are bringing to our system, and the care being given to some of our most stigmatized and challenged clients. Thank you all for all the dedication you show every day."
IMAT provides critical case management and life saving medication assisted treatment for residents with opioid and alcohol use disorders when they are in crisis. IMAT staff are tremendously dedicated, caring, and client-centered; they are always ready to go the extra mile for clients and to coordinate care with other providers. Check out their three year results below!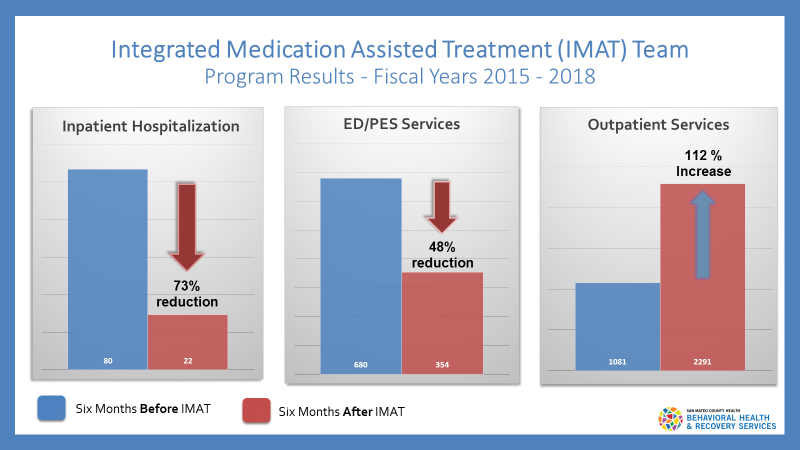 To learn more about IMAT visit www.smchealth.org/IMAT and how the new opioid treatment protocol is helping people.