Canyon Oaks Youth Center Receives STRTP license and CARF Accreditation
Enhanced Programs and Services for Foster Youth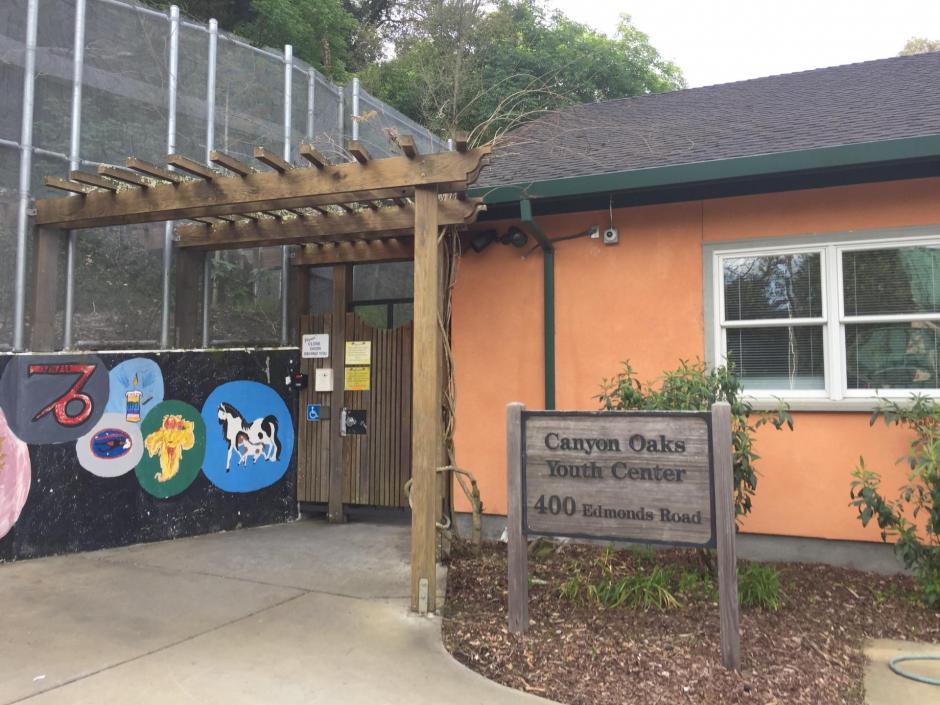 After a three-year process, Canyon Oaks Youth Center (COYC) Residential Treatment Facility completed the conversion from a Level 14 Youth Group Home to a Short Term Residential Therapeutic Program (STRTP) and the program received their permanent STRTP License on June 1st.
The committed and experienced team of leaders and staff of COYC have pioneered therapeutic approaches to address the needs of youth who have experienced significant trauma to support their health and recovery and continue to do so. In addition, COYC has been accredited for a period of 3 years by the Commission on Accreditation of Rehabilitation Facilities, International (CARF).
By pursuing and achieving accreditation, COYC has demonstrated that it meets international standards for quality and is committed to pursuing excellence. This accreditation decision represents the highest level of accreditation that can be awarded to an organization and shows the organization's substantial conformance to the CARF standards.
To receive a three-Year Accreditation of this caliber, an organization has to put itself through a rigorous peer review process and demonstrate to a team of surveyors during an on-site visit that its programs and services are of the highest quality, measurable, and accountable.
Why the Conversion and Accreditation process?
In October of 2015, California passed Assembly Bill 403 "Continuum of Care Reform." AB 403 is a comprehensive reform effort in California to make sure that youth in foster care have their day-to-day physical, mental, and emotional needs met; that they have the greatest chance to grow up in a loving and permanent home; and that they have the opportunity to grow into self-sufficient, successful adults. This bill advances California's long-standing goal to move away from the use of long-term group home care for youth by increasing youth placement in family settings and by transforming existing group home care into places where youth who are not ready to live with families can receive short term, intensive mental health treatment in a residential environment, termed Short Term Residential Therapeutic Program (STRTP).
STRTPs must meet higher licensing standards than group homes did in the past, and staff must complete enhanced training, as well as have processes in place that demonstrates outcome data for youth progress, as well as process improvement plans. Specifically for COYC, this meant adhering to policy changes that required COYC to transform from a Level 14 youth group home to a Short Term Residential Therapeutic Program (STRTP), requiring a new STRTP license and accreditation in order to remain licensed.
Enhancing the Quality of Care
This process offered the opportunity to evaluate the COYC program and build on our strengths to enhance the quality of care provided to youth and their families. A COYC Quality Improvement Committee was created to help the program stay in compliance with all new standards as well as provide a forum to review policies, identify trends, and discuss program improvement processes. COYC is tracking data such as school attendance, number of Psychiatric Emergency Services visit, psychiatric hospitalizations, Neurosequential Model of Therapeutic and other scores, successful program completion, and many others. These outcome measures help inform the treatment of our youth and provide data to stakeholders.
Many dedicated and committed COYC leaders and staff have taken on additional responsibilities to support the conversion. The resilience and strengths of the young people COYC serves is an ongoing source of inspiration to the many leaders and staff who worked to achieve this milestone.