PRIDE Initiative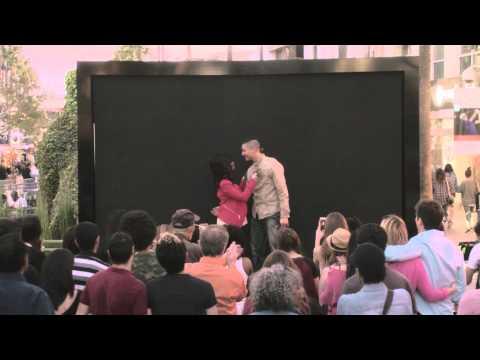 Hosted by The Office of Diversity and Equity
[Past Event] 2023 San Mateo County's 11th Annual Pride Celebration
On Saturday, June 10th San Mateo County celebrated its 11th PRIDE event with a fresh, new twist! This year San Mateo County had its first PRIDE parade. Starting at B street in downtown San Mateo and ending at Central Park, LGBTQIA+ community members were able to march and show their authentic selves with the likes of community organizations like the El Camino Reelers as well as a community-led marching band. The theme for this year's celebration was "Free to be me in 2023"; which is important with the current climate.

Read more here.
Our Vision
To be an inclusive environment based in equality and parity for lesbian, gay, bisexual, transgender, queer, questioning, intersex, and two-spirit (LGBTQQI) communities of San Mateo County.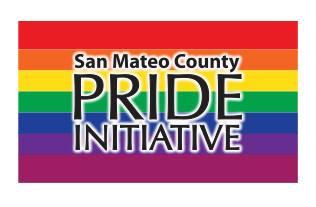 The PRIDE Initiative is fostering a welcoming environment for the LGBTQQI communities living and working in San Mateo County through an interdisciplinary and inclusive approach. We are made up of individuals who are concerned about the well-being of the LGBTQQI communities in San Mateo County. PRIDE Initiative is led by Behavioral Health & Recovery Services staff and funded through the Mental Health Services Act. The PRIDE Initiative collaborates with the newly formed San Mateo County LGBTQ Commission.
For more information regarding the PRIDE Initiative and ways to get involved please contact Regina Moreno
The PRIDE Initiative is funded by the Mental Health Services Act (MHSA).
PRIDE Meetings
The PRIDE initiative meets virtually.
Social Media
Events and Activities
Outreach efforts to engage LGBTQQI communities
Increase networking opportunities among providers
Hold workshops and educational events
Produce educational materials
Develop strategies to assess and address gaps in care
Past Events
Annual San Mateo Pride Event (2013 and 2014)
LGBTQQI trainings in the community (i.e. Parent Project)
Transgender trainings for the San Mateo Probation Department
Film screenings and discussion (i.e. "GenSilent" and "Daddy and Papa")
"Clinical Considerations when Working with Transgender Populations"
Presentation Youth Fishbowls
5th Annual San Mateo PRIDE Celebration "STILL WE RISE"

PRIDE Celebration Flyer
Pride Calendar
Visit the BHRS Calendar to view upcoming PRIDE events
Resources
Crisis Support
**If you are experiencing a mental health emergency, CALL 9-1-1 or go to your nearest hospital emergency room if you can safely get there.
Psychiatric Emergency Services are available at:
San Mateo Medical Center
222 West 39th Avenue, San Mateo, CA 94403
Phone: (650) 573-2662
Mills-Peninsula Medical Center
1501 Trousdale Drive, Burlingame, CA 94010
Phone: (650) 696-5915
Suicide
GLBT National Help Center – http://www.glnh.org
Contact Information: Phone: 1(888) 843-4564
National Youth Talkline: 1(800) 246-7743
Providing free and confidential telephone and email peer counseling. Information and local resources for LGBTQ callers throughout the US.
The Trevor Project: 24/7 Suicide Prevention Lifeline
http://www.thetrevorproject.org/
Contact Information: 1(866) 488-7386
Crisis intervention and suicide prevention services for LGBTQ youth.
Contact Information: (650) 579-0350
Our Suicide Hotline is available 24-hours a day, seven days a week for crisis intervention. Trained volunteers and staff treat callers with empathy and compassion and provide referrals for community resources and services.
National Suicide Prevention Lifeline (Nationwide) -http://www.suicidepreventionlifeline.org
Contact Information: 1(800) 273-TALK (8255)
The National Suicide Prevention Lifeline is a 24-hour, toll-free, confidential suicide prevention hotline available to anyone in suicidal crisis or emotional distress. By dialing 1-800-273-TALK (8255), the call is routed to the nearest crisis center in our national network of more than 150 crisis centers. The Lifeline's national network of local crisis centers provide crisis counseling and mental health referrals day and night.
Crisis Text Line (Nationwide)
http://www.crisistextline.org
Contact Information: Text START to 741-741
Your best friend. Your dad. That lady down the street. That quiet kid in school. That loud kid in school. That dude in accounting. Your cousin in Alaska. That hipster in the flannel in Brooklyn. That rando who might lurk on Twitter. Crisis Text Line is for everyone. Crisis Text Line is free, 24/7 support for those in crisis.
Rape
Rape Trauma Services (RTS) (Burlingame) - http://rapetraumaservices.org
Contact Information:
Phone: (650) 625-0598
24-Hour Crisis Line: (650) 692-7273; Email:info@rapetraumaservices.org
Rape Trauma Services of San Mateo County strives to eliminate all forms of violence, with a special focus on sexual assaults and abuse. Informed by our understanding of traumatic experiences and cycles of violence, we facilitate healing and the prevention of violence through the provision of counseling, advocacy, and education. We promote and adopt policies, practices, and social values rooted in fairness, equity, and inclusiveness.
Services: 24-Hour Crisis Line, Advocacy and Accompaniment, Counseling Services, Prevention and Education Programs, Services for Children, Veteran Services, Programa para Latinos
MENTAL HEALTH/HEALTH CLINICS
Outlet – A Program of Adolescent Counseling Services (Redwood City, Mountain View, San Mateo) - acs-teens.org
Contact Information: Anthony Ross (Outlet Program Director)
(650) 424-0852 x107
anthony@acs-teens.org
To learn more about Outlet Groups, please contact: Dafne Luna (Outlet Program Coordinator) – (650) 424-0852 x107, dafne@acs-teens.org
Founded in 1997, Outlet empowers Lesbian, Gay, Bisexual, Transgender, Queer and Questioning (LGBTQQ+) youth and builds safe and accepting communities through support, education, and advocacy. Outlet envisions a world that embraces, empowers, and celebrates LGBTQQ+ youth. Outlet officially became a program of ACS in 2013. Outlet is youth-centered, respecting all individuals and honoring their differences. Outlet program staff provide a safe environment that is confidential, inclusive, and non-judgmental. Striving for social justice and engaging youth in achieving freedom, fairness, and equality for all are the core elements of the program. Outlet services support the emotional, physical, and social development of youth as whole individuals.
Services: Groups (Youth, Trans* Youth, & Young Adults), On-Campus Groups, Consultation and Resource Referrals, Education
Community Overcoming Relationship Abuse (CORA) (San Mateo)
http://www.corasupport.org
Contact Information:
Phone: (650) 652-0800
24-Hour Hotline: (800) 300-1080
Email: info@corasupport.org
CORA is a multicultural agency committed to serving victims/survivors of domestic violence/abuse, regardless of age, ethnicity/race, financial status, language, sexual orientation, immigration status, class, religion, gender, mental or physical ability; providing free and confidential emergency, intervention and prevention services, including emergency shelter and transitional housing for victims/survivors. Services offered in Spanish and English.
Services: Crisis Intervention, Family Support, Legal Services, Outreach
Peninsula Family Service, Senior Peer Counseling LGBTQ Program (San Mateo)
http://www.peninsulafamilyservice.org
Contact Information:
Phone: (650) 403-4300
Email: info@peninsulafamilyservice.org
To help our region's older adults stay active and engaged, Peninsula Family Service offers an innovative peer-to-peer senior peer counseling program in English, Mandarin, Tagalog, and Spanish, as well as individualized services for lesbian, gay, bisexual, and transgender participants.
Edgewood Center for Children and Families Drop-In Center (San Bruno)
https://edgewood.org/wp-content/uploads/2020/09/Edgewood-Drop-in-Center-Info-Sheet-.pdf
Contact Information:
Phone: (650) 832-6797
The Drop-in Center in San Mateo County is a voluntary, peer-driven program that provides interpersonal, educational, vocational, wellness, and recreational opportunities for San Mateo County young adults between the ages of 18-25 to expand the skills necessary for a successful transition into adulthood. A LGBTQ youth group meets weekly.
Angela Powell, LMFT (San Mateo)
https://therapists.psychologytoday.com/rms/name/Angela_Powell_MFT_San+Mateo_California_281927
Contact Information:
Phone: (707) 779-9132
Email: therapywithangela@gmail.com
Queer-identified, LGBT-friendly psychotherapy. Angela has worked with children and young adults in a variety of settings: school, home, group home, therapeutic treatment, and in other community arenas. Clients range from high functioning children with adjustment disorders to developmentally-delayed, at-risk, transitional-aged youth. She has worked with clients who have trouble with self-esteem, managing trauma, and difficulties in peer and family relationships. Angela enjoys working closely with families and highlights the need for strengthening the natural support system, particularly because therapy is only temporary and cannot fill the void of a supportive loved one. She specializes in a therapeutic practice called Eye Movement Desensitization Response (EMDR), which uses bilateral stimulation to activate the problem solving process. It is commonly used with people that have trauma and anxiety disorders. She also specializes in working with LGBTTQQI community and at-risk youth.
The Sexual and Gender Identities Clinic (SGIC) a Program of the Gronowski Center (Los Altos)
https://www.gronowskicenter.org/specialty-clinics.html
Contact Information:
Phone: (650) 961-9300
The Sexual and Gender Identities Clinic (SGIC) offers affordable and affirming psychological services for individuals who identify as lesbian, gay, bisexual or transgender, as well as those questioning their sexual orientation or gender identity. SGIC offers specialized counseling to address issues related to LGBTQ identity as well as counseling for other life issues in a comfortable space. SGIC includes the Gender Identity Program. In addition to offering the above services for transgender, transsexual, genderqueer, or questioning clients, the Gender Identity Services: Counseling to explore physical/medical transition options, Psychosocial assessments and letters to access medical services, support through medical transition.
Planned Parenthood Mar Monte (Redwood City, San Mateo)
https://www.plannedparenthood.org/planned-parenthood-mar-monte
Contact Information:
Phone: (650) 503-7810 (Redwood City)
(650) 235-7940 (San Mateo)
Provides a range of reproductive and general health services including birth control, pregnancy testing and options counseling, STD testing and treatment, HIV testing, breast and cervical cancer screening, abortion, prenatal care, pediatrics, adult cisgender, and transgender primary health care.
LGBTQ-Friendly Therapists in San Mateo -
https://therapists.psychologytoday.com/rms/prof_results.php?city=San+Mateo&spec=172
COMMUNITY/SOCIAL ORGANIZATIONS
Baylands Frontrunners (Palo Alto) https://www.baylands.org/
Contact Information:
Phone: (650) 681-9002
Email: frontrunners@baylands.org
BayLands FrontRunners, is a running and walking club for lesbians, gay men, bisexuals, transgender people, and friends. Membership is open to all; and we welcome you whether you're a walker, jogger, runner, or racer.
Coastside Rainbow Women (San Mateo County Coastal Communities)
https://www.facebook.com/CoastsideRainbowWomen
Contact Information:
Email: marystadler@gmail.com
Coastside Rainbow Women is a social group for lesbians, bi-sexual women, and their supporters who reside in the San Mateo County coastal communities.
PFLAG San Jose/Peninsula Chapter (Sunnyvale)
http://www.pflagsanjose.org/
Contact Information:
Helpline: (408) 270-8182
Email: pflag-info@pflagsanjose.org
Formerly known as Parents, Friends and Family of Lesbians and Gays, is the United States' largest organization for parents, families, friends, and straight allies united with people who are lesbian, gay, bisexual, transgender and questioning.
Services: Education and Support Groups
QT Café (LGBTQ Youth Space) (Palo Alto)
http://youthspace.org/events/talkative-time-thursdays-in-palo-alto-2015-10-15/
Contact Information:
Helen: (408) 841-4105
Email: hchen@fcservices.org
A safe and open drop-in space for LGBTQQ+ & ally folks between the ages of 13-25. Get connected to community resources, free wi-fi, volunteer opportunities, and other folks in the community. Or, just come hang out and do homework! Also available: gender neutral bathrooms, board games, arts and crafts, safer sex supplies, video games, and snacks. Although located in Santa Clara County, Palo Alto programming is available to San Mateo County youth.
El Camino Reelers (Palo Alto)
http://www.reelers.org/index.htm
Contact Information:
Email: information@reelers.org
El Camino Reelers is the LGBT square dancing club of Silicon Valley. Our club was founded in 1985 by Marilyn Martinyak and Pat Dixon as an alternative to the gay square dance clubs located an hour away in San Francisco. We're now one of the largest and best-known gay square dance clubs in the country.
LGBT Meetups in San Mateo
http://www.meetup.com/cities/us/ca/san_mateo/lgbt/
LGBTQ social activity groups for all interests including hiking, biking, walking, sports, dating, film, dog-friendly activities, chorus, open mic, book clubs, dance, etc.
BUSINESS ASSOCIATIONS
Project Sentinel (Redwood City)
http://www.housing.org
Contact Information:
Phone: (650) 321-6291
Email: info@housing.org
Project Sentinel is a non-profit organization that assists individuals with housing problems such as discrimination (including LGBTQ housing discrimination), mortgage foreclosure & delinquency, rental issues including repairs, deposits, privacy, dispute resolution, home buyer education, post purchase education and reverse mortgages.
LEGAL SERVICES/POLICITCAL ORGANIZATIONS
Bay Area Legal Aid (Redwood City)
http://www.baylegal.org/
Contact Information:
Phone: (650) 358-074
Legal Advice Line: (650) 472-2666
Bay Legal provides free civil legal assistance to low-income individuals living in Alameda, Contra Costa, Marin, Napa, San Francisco, San Mateo, and Santa Clara Counties. Services include legal advice, representation, and/or effective referrals in the following areas:
Restraining orders, family law and immigration assistance for victims of intimate partner violence, family violence, sexual assault, stalking, or human trafficking, Protection from housing discrimination based on sexual orientation, family status, age, race, national origin, and other illegal bases and preservation of affordable housing, including eviction defense, Access to health care coverage and services, including medical billing problems and help with denials of coverage for medically necessary and culturally appropriate care for LGBTQ individuals.
Bay Area Municipal Elections Committee (BAYMEC)
http://www.baymec.org
The Bay Area Municipal Elections Committee (BAYMEC) is a four-county lesbian, gay bisexual, and transgendered (LGBT) political action group, advocating for the civil rights of LGBT people since 1984. BAYMEC is the only political action committee (PAC) dedicated to this purpose in the central coast counties of San Mateo, Santa Clara, Santa Cruz, and Monterey.
Peninsula Stonewall Democrats focuses its efforts on the San Francisco Peninsula to advance the goals of the Democratic Party and the LGBT Community through public policy and political analysis, education, outreach, fund-raising, recruitment and coordination with other Democratic clubs, and other activities to benefit the Party and the Community.
San Mateo County LGBTQ Commission (Redwood City)
http://lgbtq.smcgov.org/
Contact Information:
Phone: (650) 363-4872
Email: LGBTinfo@smcgov.org
The LGBTQ Commission is an advisory body to the Board of Supervisors whose mission is to cultivate San Mateo County as a welcoming and safe environment where it's lesbian, gay, bisexual, transgender, and queer community members can thrive. The Commission meets on the first Tuesday of each month, 6:30 – 8:30 PM at 455 County Center in Redwood City (room 402). Meetings are open to the public.
Lakin Spears LLP/Alma Soongi Beck, Esq. (Palo Alto)
https://lakinspears.com/attorneys/alma-soongi-beck/
Contact Information:
Phone: (650) 289-6429 (Assistant)
Email: abeck@lakinspears.com
Alma regularly conducts public and private seminars on a variety of estate planning topics such as marriage, domestic partnership, estate planning and property issues for lesbian, gay, bisexual, transgender (LGBT) individuals, couples and families, as well as Medi-Cal, long-term care and IRA Inheritance Trust planning.
Bettelon, Duong, & Parrish LLP, Certified Public Accountants (Menlo Park)
http://www.bndcpas.com/
Contact Information:
Office: (650) 424-8405
Rob Parrish, CPA: rob@bndcpas.com
LGBTQ tax preparation and accounting firm serving married, unmarried, single, and domestic partners.
RELIGION/SPIRITUALITY
Many Journeys Metropolitan Community Church (San Mateo)
https://www.manyjourneysmcc.org/
Contact Information:
Phone: (650) 515-0900
Email: manyjourneysmcc.org
Peninsula MCC is a friendly and diverse congregation made up primarily of LGBT and queer people.
Congregational Church of San Mateo (San Mateo)
https://ccsm-ucc.org/
Contact Information:
Phone: (650) 343-3694
LGBTQ-FRIENDLY BUSINESSES
Reach and Teach (San Mateo)
http://www.reachandteach.com/content/index.php
Contact Information:
Phone: (650) 759-3784
Address: 144 W 25th Avenue, San Mateo, CA
San Mateo's Shop for Unique Products that Transform You And the World. Everything at Reach and Teach is focused on Gender Equality, Sustainable Living, and Peacemaking. We offer books, toys, teacher resources, and fair trade gifts for all ages.
PRIDE Initiative Resources
Other Resources
Outlet: Outlet is a program of Adolescent Counseling Services that provides support and empowerment to LGBTQQ youth ages 10-25 on the Peninsula, in Spanish and English. 650-424-0852Call: 650-424-0852 Call: 650-424-0852 x109, 1717 Embarcadero Rd. Ste. 4000, Palo Alto, CA 94303. All services and youth group information can be found at www.projectoutlet.org.
ItGetsBetterProject.com is a place where young people who are gay, lesbian, bi, or trans can see with their own eyes how love and happiness can be a reality in their future. It's a place where LGBT adults can share their stories, and straight allies can add their names in solidarity and help spread our message of hope.
LGBTQ Youth: 1-866-4-U-TREVOR, The Trevor Project
PRIDE LGBTQ TIMELINE