Cigarette Butt Litter Reduction Program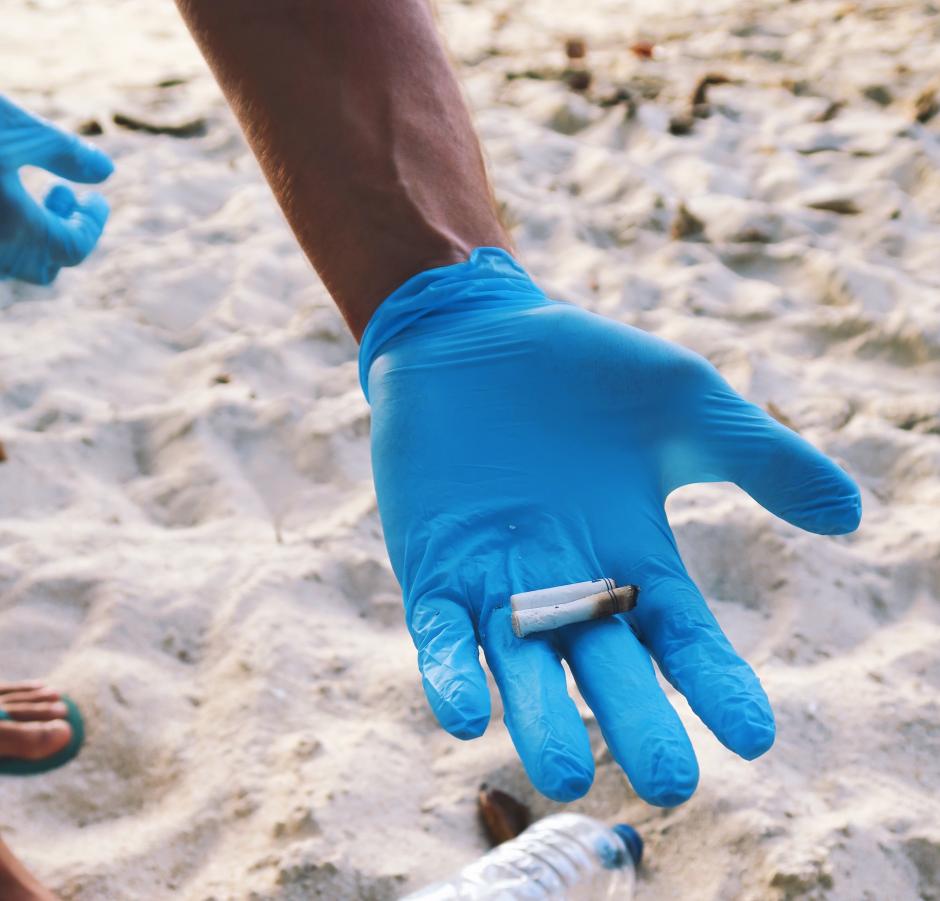 Thousands of cigarette butts get picked up in San Mateo County every Coastal Cleanup Day.
When butts are littered onto streets and sidewalks, they are easily washed, blown, or flicked down storm drains that lead straight into local creeks, the Bay, and the Pacific Ocean without any treatment. In addition to being unsightly, cigarette butts never disappear because they are made of plastic and do not biodegrade. They are toxic to marine and freshwater fish.
What is San Mateo County doing about cigarette butt litter?
Providing free pocket and auto ashtrays to residents to encourage proper disposal of butts.
Connecting with local cities, non-profits, and the Sheriff's Department to raise public awareness about the harmful impacts littered butts have on our environment.
Asking local businesses to become Cigarette Butt Free Businesses. For more details, click here.
How can you help?
Let us know where you see cigarette butt litter hotspots.
Email us with your mailing address to request a free pocket ashtray.
Join us for Coastal Cleanup Day.
Spread the word about cigarette butt litter with others. Many people do not realize cigarette butts are litter.
Ask your favorite business to become a Cigarette Butt-Free Business.
Become a cigarette butt litter reduction champion, or if you already are, let us know so we can thank you!
Additional Resources