NEIGHBORHOOD CLEANUPS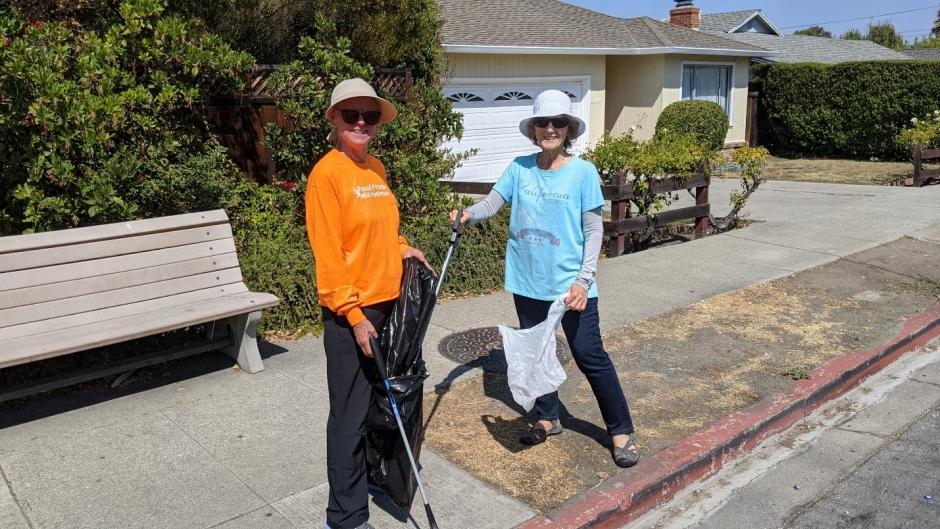 Coastal Cleanup's group-led event is held each September. Sign up for reminder emails about Coastal Cleanup 2024!
Self-led litter cleanups can be done in your own neighborhood anytime. Before you pick up litter, download the Clean Swell App to track the trash you collect. Gather cleanup supplies like gloves, bags, buckets, and litter grabbers. Wear closed-toe shoes, a hat, and sunblock. Don't pick up anything hazardous, sharp, heavy, or not man-made. Dispose of trash and recycle the litter you removed in your home garbage waste bins.
If you plan to host a large neighborhood cleanup, the How to Host a Community Cleanup Guide may be helpful to you.
If you have any questions, please contact pollutionprevention@smcgov.org or call (650) 388-2096.
Meet up with a local organization below to pick up litter in San Mateo County year-round.
Countywide
Pacific Beach Coalition | Saturdays every month
Daly City
Top of the Hill Improvement Association | Intermittent
Redwood City
Pride and Beautification Committee | Twice a year
San Mateo
City of San Mateo TeamUp to CleanUp | Intermittent
San Mateo County Coast
Rotary Club of Half Moon Bay | Second Sunday of every month
SeaHugger | Saturdays every month
Surfrider | One Saturday every month
THANK YOU for removing litter before it ends up down storm drains where it can do further damage to our environment.