Celebrating Recovery Month
Prevention works, treatment is effective, people recover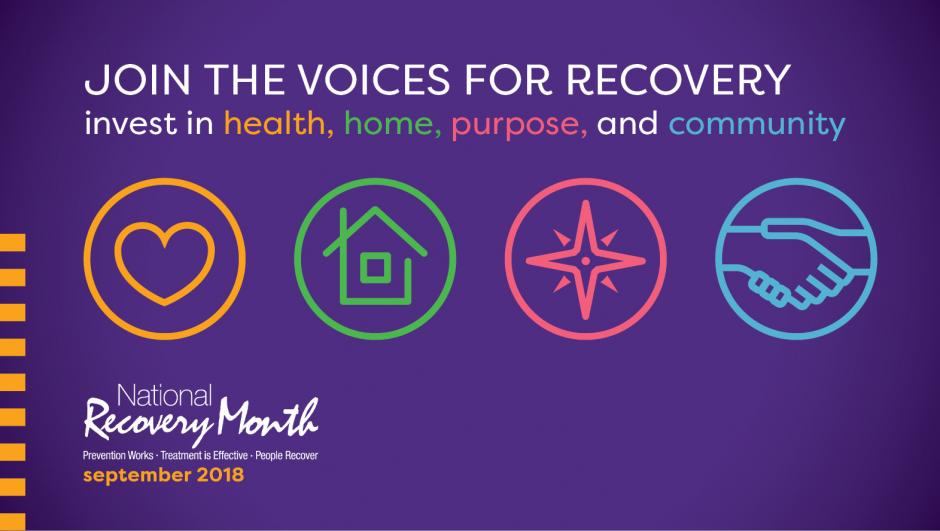 Each September, San Mateo County joins communities across the nation in celebrating National Recovery Month. Recovery Month celebrates people who have reclaimed their lives through recovery from substance use and mental health conditions and honors the greater community that makes recovery possible.
This year's national theme, Join the Voices for Recovery, Invest in Health, Home, Purpose and Community, highlights the ways integrated care, a strong sense of community, sense of purpose and leadership all play a role in recovery. More than 35 community organizations, local businesses, San Mateo County and over 600 people in the recovery community will come together this month to celebrate recovery in our community.
All around us, there are community members who are living proof that prevention works, treatment is effective and people recover.
We share these stories of hope, recovery and resilience, in hopes that it will help the community better understand behavioral health issues and encourage those who need help to seek it.
"When mental and substance use disorders go unaddressed, they become more complex and more difficult to treat," said Scott Gruendl, BHRS Assistant Director. "Getting help early, before behavioral health conditions progress, is among the best and most cost-effective ways to improve overall health. By highlighting those who are in long term recovery and the broader community who supports them, we hope to empower others to seek help."
Only 2.1 million (11 percent) adults who needed substance use treatment in a specialty facility in 2016 received it. Of the 44.7 million (18 percent) adults in the U.S. who experienced any mental illness, 19.2 million (43.1 percent) received mental health services in the past year.
Drug overdoses killed roughly 64,000 people in the U.S. in 2016 – a 22 percent increase over the previous year – and are expected to remain the leading cause of death for Americans under 50. Deaths involving synthetic opioids, mostly fentanyl, have risen to more than 20,000 from 3,000 in just three years, with fentanyl deaths up 540%.
San Mateo County has recently broadened services available to the community through the advent of the Drug Medi-Cal Organized Delivery System. This includes additional service capacity for youth and the expansion of our Integrated Medication Assisted Treatment Program to include treatment of opioid disorders.
We also take this time to honor those who have made a difference in the lives of those seeking recovery from mental health and substance use issues. On September 4, Voices of Recovery San Mateo County introduced the first annual Kaplan Award, named for the retired and now-interim BHRS director Steve Kaplan. The inaugural award was presented to none other than Steve Kaplan, himself.
According to VORSMC Executive Director Ray Mills "This recognition is named for Steve Kaplan who was instrumental in creating and sustaining Voices of Recovery San Mateo County. The Kaplan Award is intended to memorialize Steve's legacy and his contributions to creating a recovery community organization that supports persons recovering from substance use and mental health challenges."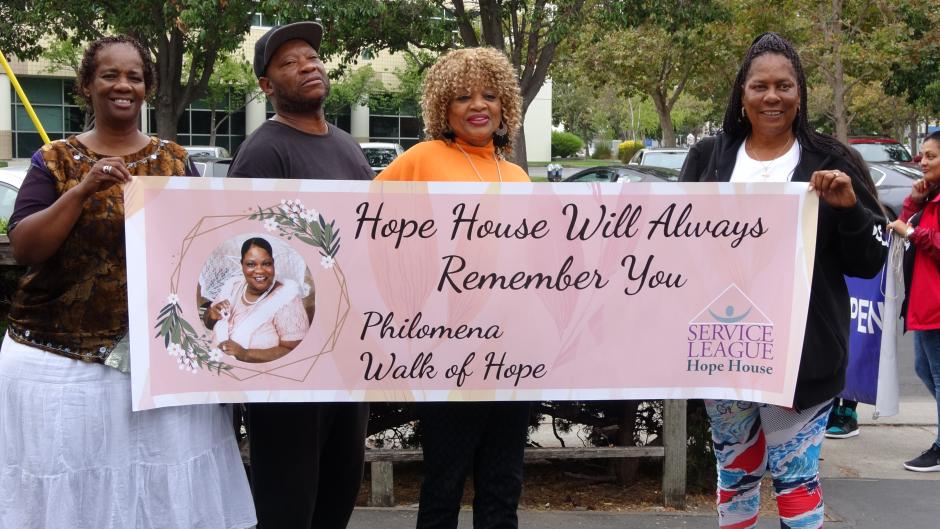 On September 4, the county kicked off Recovery Month with a lively celebration. Community members came together to share stories of hope, remember loved ones who fought for recovery and share resources. Attendees marched in the Annual Philomena Walk of Hope to the San Mateo County Hall of Justice, where the Board of Supervisors signed a proclamation declaring September Suicide Prevention Month in the county. A resource fair was held after the proclamation, where community members learned about behavioral health services and recovery organizations.
For a full list of Recovery Month events, head to www.smchealth.org/recoverymonth. For more information about local treatment and recovery resources, visit www.smchealth.org/aod.