If You Have Symptoms Of Covid-19, But Don't Have Health Insurance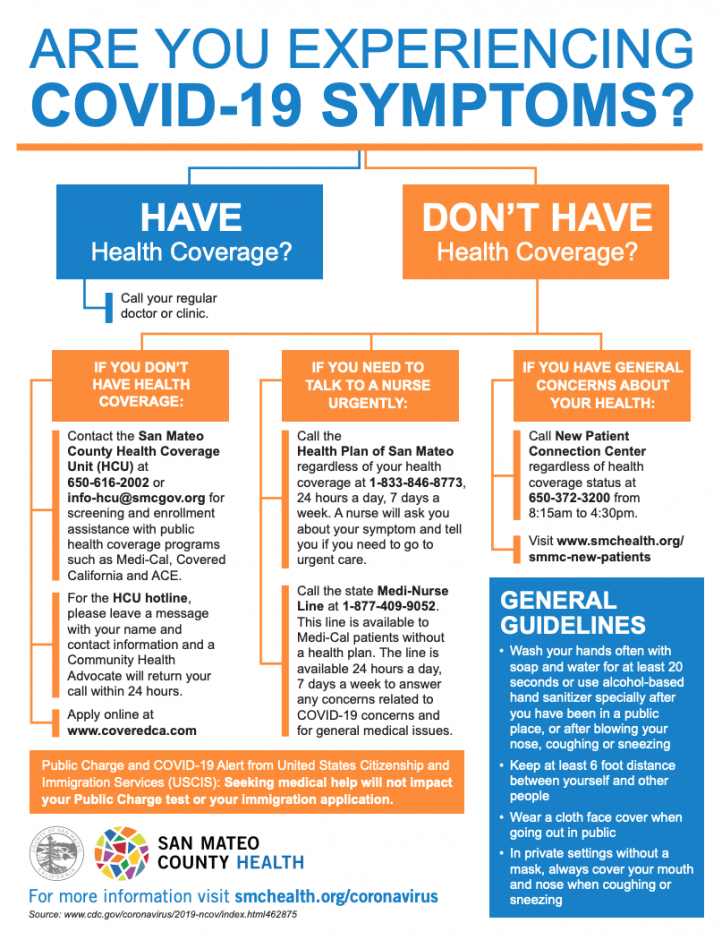 If you or someone you know is experiencing symptoms of COVID-19, it's important to know your insurance options. If you do have insurance, you should call your regular doctor or clinic. If not, this flyer from San Mateo County Health describes your options and offers general COVID-19 related guidelines.
This flyer is available in several languages including, English, Spanish, Chinese, Tagalog, Samoan, Tongan, and Russian.