In-Home Supportive Services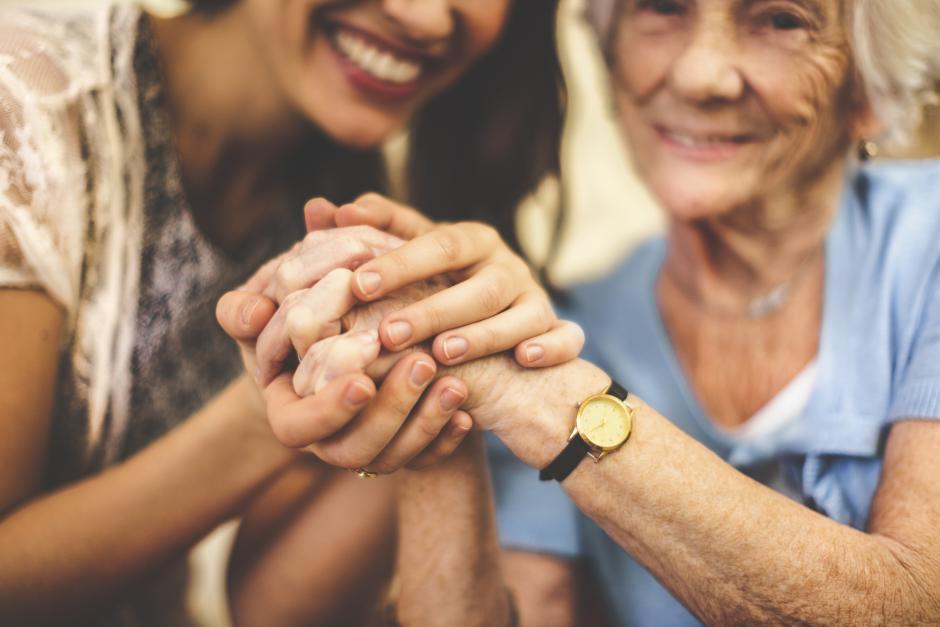 The In-Home Supportive Services (IHSS) program provides homecare services to Medi-Cal eligible aged, blind or individuals with disabilities, including children, to assist them to remain safely in their own homes as an alternative to out-of-home care.
IHSS is the largest home and community-based program available in California. It is a core component of the state's long-term care system. Some special needs individuals who may qualify for IHSS services are: children with disabilities, hospice patients, and hospital discharge patients.
The In-Home Supportive Services (IHSS) Program has made the following changes to our operations to protect the health and safety of you, our staff and community, so please read the following important updates here.
1. For information and general assistance, please call the Aging and Adult Services hotline at: 1-800-675-8437. If you require emergency medical attention, please call 911.
2. To apply for IHSS assistance, please fill out our online Referral Form. If you need assistance completing the Referral Form, please contact our Aging and Adult Services Hotline at 1-800-675-8437.
3. Please contact your IHSS social worker if you have any questions related to your IHSS services.
4. Please share any changes to your case, including adjustments in school/day program schedules, by contacting your IHSS social worker.
What services are available?
Types of services may include help with preparing meals, bathing, dressing, laundry, shopping or medical accompaniment. Some types of paramedical services may also be provided, such as wound care. IHSS can also provide protective supervision for people who need their provider to watch them for unsafe behavior such as wandering outside and getting lost.
How does it work?
Read below for more detailed information about IHSS eligibility requirements and how to apply. If you think you need IHSS services to remain safely in your home, please fill out our online Referral Form. If you require assistance with the online Referral Form, please call the Aging and Adult Services Hotline (1-800-675-8437). A social worker will call you back to schedule a home visit to determine your eligibility and need for IHSS. Based on your ability to safely perform certain tasks for yourself, the social worker will assess the IHSS tasks that you need and authorize an amount of time for each one. The assessment of need includes information given by you and, if appropriate, by your family, friends, physician, or other health care practitioner. You will be notified of your eligibility for IHSS by mail. The mailed notice will include the eligibility decision, and if authorized, the total number of hours an independent provider could be paid to provide you assistance in your home.
IHSS Eligibility Requirements
65 years of age, or blind, or disabled, and must have a disability that will last one year or longer. Note: Disabled children may also be eligible for IHSS.
San Mateo County resident.
Currently living in own home ("Own home" does not include acute care hospitals, long-term care facilities, licensed community care facilities)
Meet low income financial eligibility requirements based on Medi-Cal rules. Visit the Medi-Cal website for more information.
Current recipient of Supplemental Security Income (SSI) or Medi-Cal.
Have functional limitations, and without IHSS, would be unable to remain safely at home.
Information Needed to Apply for In-Home Supportive Services
Applicant information:
Applicant's complete name.
Applicant's home address.
Applicant's home and/or cell phone number.
Applicant's Social Security Number or Individual Taxpayer Identification Number (ITIN).
Applicant's date of birth.
Applicant's preferred spoken language.
Current location of the applicant.
Person making the referral:
Full name
Phone number
Relationship to the applicant
Name and phone of applicant's alternative contact.
Name and phone number of applicant's community service provider, if any.
How to Apply for In-Home Supportive Services
Referrals for IHSS can be made by:
Completing the online Referral Form.
Please note, if you require over-the-phone assistance completing the online Referral Form, please call:

Aging & Adult Services Hotline at 1-800-675-8437, or
Aging and Adult Services at 650-573-3900
What Happens Next?
Once the completed referral is received by our office:
An IHSS Community Worker may call the applicant to review and complete the referral information for IHSS eligibility.
IMPORTANT INFORMATION: We need verbal or written authorization from the applicant for someone to speak on their behalf.
An IHSS Social Worker will call to schedule an IHSS assessment home visit.
An IHSS Social Worker will conduct the home visit.
An IHSS Social Worker will review information obtained from the home visit, assessing the need to maintain the applicant's independence.
An IHSS Social Worker will mail a written notice of approval or denial.
If found eligible, the notice will list the tasks approved and monthly hours authorized for payment.
If denied, the notice will indicate the reason(s) and provide guidance and resources for you in case you disagree with the decision.
Please note that before an IHSS Social Worker approves services, applicants are required to have an IHSS Program Health Care Certificate Form (SOC 873), completed by a licensed health care professional stating the need for IHSS services.
YOUR RIGHT: If you disagree with the results of the evaluation by a Social Worker, you can request an evaluation by the State's Fair Hearing Division by filling out the back of the Notice of Action, which is the document that states the results of the Social Worker's Assessment.
Where to find a caregiver?
Once your needs for IHSS services are determined, you must hire someone, known as an independent provider, to provide those services. That person can be a family member or friend. The IHSS Public Authority maintains a registry list to help people find workers for their needs.
The Help at Home Directory lists information on the whole range of home and community-based services available in San Mateo County. The Network of Care website also provides other resources for older adults and people with disabilities in San Mateo County.
Recipient Resources
California Department of Social Services (CDSS) links:
Health Care Certification Forms (SOC 873)