Oil Recycling for Boaters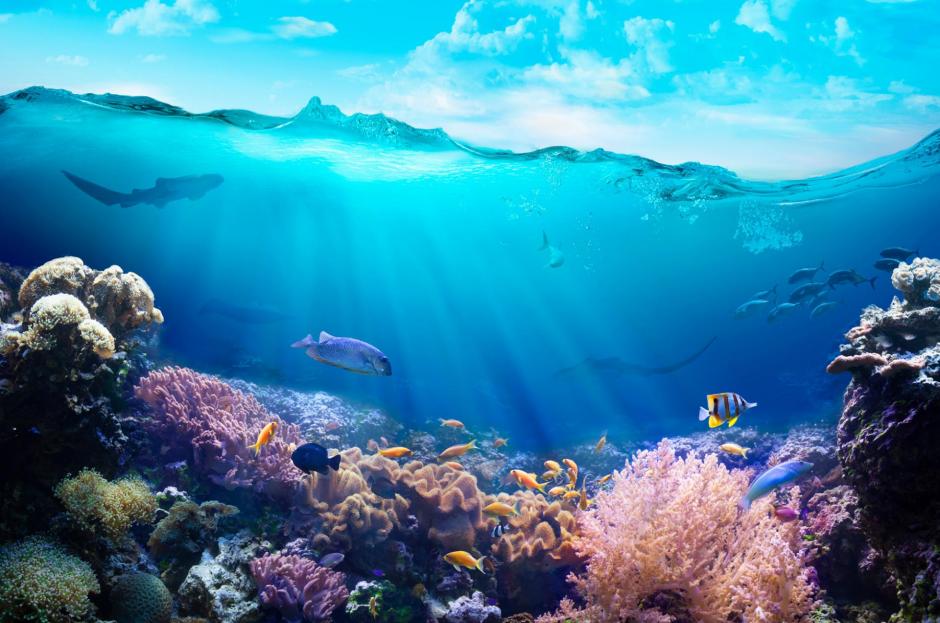 How Boaters in San Mateo County Can Make a Difference
Since marinas are located at the water's edge—whether on the Pacific Ocean or San Francisco Bay—pollutants generated from boats and boat maintenance activities can pose an immediate threat to the health of aquatic systems and contribute to other environmental hazards.
Safely recycling or disposing of used motor oil, oil filters, oil cleanup absorbents (such as bilge pads), and other hazardous waste is a simple, easy and a FREE way YOU can help make a difference in your boating community.
Sign up to get email or text message updates with tips, tools, marine flare collection event notifications, and opportunities to prevent pollution in the San Francisco Bay and Ocean.
What is Hazardous Waste?
Hazardous waste is toxic, corrosive, flammable, or reactive, based on its chemical properties. Products such as paints, batteries, antifreeze, and cleaning products are considered hazardous waste. It's illegal and unsafe to dump this waste in the trash, ocean, or Bay.
DID YOU KNOW that it's illegal and unsafe to abandon or trash hazardous waste? Call the San Mateo County Household Hazardous Waste Program at (650) 363-4718 or make an appointment online. You may also see a full list of accepted items here.
Marina FREE Take Back Program
Marinas in San Mateo County will help you recycle or safely manage oil absorbent materials like bilge pads, used motor oil, and filters. Call the marina or speak to the harbormaster about limits and hours when you're ready to responsibly recycle and dispose of these materials. At Pillar Point Harbor and Oyster Point Marina, you can even get free oil absorbent pads for your boat in exchange for the used ones with the Oil Pad Exchange Program.
In addition, check out this San Francisco Bay Clean Boating Map featuring locations of marina-based pollution prevention services (used oil collection, sewage and bilge pump-out, oil absorbent distribution and collection, marine battery collection), mobile boat-to-boat services, and helpful information about clean and safe boating practices.
Additional information about bilge care and preventing oil spills is available at CA State Parks Division of Boating and Waterways.

Check out the Dockside podcast Episode 1 featuring Brisbane Marina's Harbormaster Andrew Rehberg. Dockside is a podcast that helps you save and enjoy the waters you love by sharing clean and safe boating practices.


| MARINA | PHONE |
| --- | --- |
| Brisbane Marina | (650) 583-6975 |
| Oyster Point Marina | (650) 952-0808 |
| Pillar Point Harbor | (650) 726-4382 |
| Coyote Point Marina | (650) 573-2594 |
| Port of Redwood City | (650) 306-4150 |
Are You Registered as a Small Business?
Some businesses generate very little hazardous waste and may be eligible to participate in the Very Small Quantity Generator (VSQG) Program. Click here to learn more and request a VSQG appointment.
Visual Distress-Signals
Single-use Marine Flares
Explosive (pyrotechnic) marine flares can be a lifesaver in an emergency, but when expired, the disposal options are limited. After 42 months post-manufacture date, you're stuck with an explosive hazardous waste. Contact local law enforcement and/or San Mateo County's Sheriff's Office for more information. San Mateo County's Household Hazardous Waste Facility does not accept explosives.
Go Reusable
Electronic Visual Distress Signal Devices (eVDSDs) are safer for your family, better for the environment, never expire, and are ultimately more cost-effective.
Visit siriussignal.com/2023eflare/ for a 10% eVDSDs discount valid through December 31, 2023.
Visit the California Department of Boating and Waterways page to find Coast Guard-approved required visual distress-signals and other safety equipment for your type of boat. The ABCs of California Boating Guide offers an easy-to-read format.
Visual Distress Signals
Expiration
Cost
Estimated Cost Over 10 Years
Estimated Cost Over 20 Years
Hazardous Waste Generated
Safe and Legal Waste Disposal Options
Pyrotechnic
42 months (3.5 years) from manufacture date
$35-$80
$100-$230
$200-$457
4 flares every 3.5 years (if unused)
Limited
Electronic
No expiration

$75-$300 + periodic battery replacement (batteries can last up to 10 years) $10

$85-$310
$95-$320
Expired batteries

Expired battery options:

Recycle at the marina (check with your harbormaster)
Before making your next flare purchase, watch the videos from the BoatUS Foundation that reviews and tests various types of flares.
Electronic Benefits vs. Pyrotechnic Marine Flares
No expiration date
Family safe (no flames)
Easy to operate (first-time boaters can operate it in the event of an emergency)
Battery disposal options vs. limited for pyrotechnic
Waterproof and buoyant
One-time purchase
Do you have expired pyrotechnic marine flares you'd like to dispose of?
Sign up to get email or text message notifications for marine flare collection events in San Mateo County.
Tips for a Clean & Green Boating Experience
Prevent oily discharges from the bilge: Keep your engine well tuned to prevent fuel and oil leaks. Secure an oil absorbent pad or pillow in your bilge and under your engine where drips may occur.

Properly dispose of used oil, filters, and absorbent materials: Do not put used oil absorbent materials in the trash. Dispose of them as hazardous waste at your marina. Have more than used oil, filters, and absorbent materials to get rid of? Make an appointment online or call (650) 363-4718 to drop-off oil and other hazardous waste for free. The facility takes a variety of products such as paints, batteries, antifreeze, and cleaning products. Sewage and uncontaminated bilge water are not accepted through the Household Hazardous Waste Program. Click here for a full list of acceptable materials.

Don't mix your used motor oil with anything else: Used motor oil mixed with any other materials is contaminated and cannot be recycled. Contaminated motor oil can only be disposed of as hazardous waste.

Spill-proof your oil changes: For oil changes, use an oil change pump to transfer oil to a spill-proof container. Use absorbent pads or rags to catch drips and spills.

Limit fuel spills: Prevent fuel spills by filling fuel tanks slowly. Don't "top off" or overflow your fuel tank.

Do not add soap: Never use soap to disperse fuel and oil spills. It increases harm to the environment and it is illegal.

Minimize boat cleaning and maintenance in the water: If possible, save maintenance projects for the boatyard. When performing work on the water, minimize your impact by containing waste.

Manage sewage wastes properly: Never discharge sewage within 3 miles of shore. Use harbor pump-out stations and shore-side facilities. If you don't have an installed toilet, use a porta-potty and empty it at a harbor dump station or bathroom.

Stow it, don't throw it! Keep your trash on board. Never throw cigarette butts, fishing line, or any other garbage into the ocean. Take advantage of shore-side facilities to recycle plastic, glass, metal, and paper.

Reduce graywater discharges: Use a phosphate-free biodegradable soap to minimize the impacts of graywater on the marine environment.