Vaccine Clinic Calendar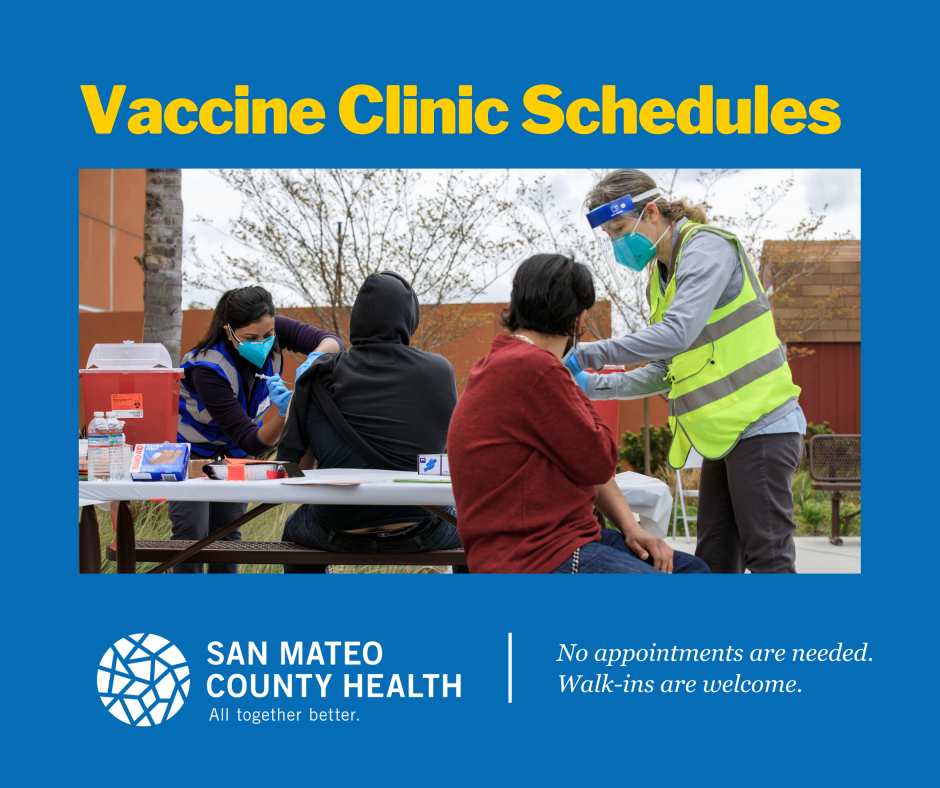 New booster shots are available with or without advance appointments on MyTurn, though appointments are recommended.
Updated boosters are also available from primary health care providers, such as Kaiser and Sutter, as well as from pharmacies such as Walgreens, CVS, and others.
County Clinics may close without notice due to weather or other issues.
Eligibility for Updated Boosters
Moderna Bivalent Booster is authorized and recommended for those 18 years and older.
Pfizer Bivalent Booster is authorized and recommended for those 12 years and older.
People cannot get a bivalent booster without first completing at least a primary series.
The bivalent booster recommendation replaces previous booster recommendations for people 12 years and older.
Timing
Boosters should be administered at least 2 months after completion of the primary series or the most recent booster dose of the original COVID-19 vaccine.
Moderna Supplies Arriving More Slowly than Pfizer
While County Health's clinics offer updated boosters from Pfizer (for 12+) and Moderna (for 18+), supplies of Moderna have been slower to arrive. Individuals who have booked appointments for Moderna may be offered Pfizer if supplies are low. The Centers for Disease Control and Prevention and the California Department of Public Health advise eligible individuals to get either booster, regardless of which vaccine brand they have already received.
In-Home COVID-19 Vaccinations and Boosters
In-home COVID-19 vaccinations and boosters are available to residents unable to leave home due to age, disability, or medical reason. Use MyTurn to schedule an in-home vaccination appointment (see "Request an in-home visit or transportation" half way down the page at the MyTurn site).
Interested in Bringing a Vaccine Event at Your Site?
Complete this form to partner with San Mateo County to bring a COVID-19 vaccination clinic to your neighborhood or event.