Free Product Give Away Program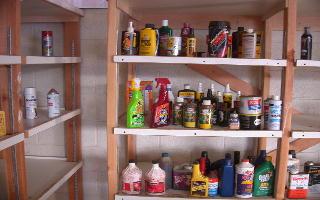 Many of the items collected at the County's household hazardous waste collection events are still in good condition. Products include common household cleaners, auto supplies, fertilizers, wood preservatives, stains and latex paint. The Product Give Away Program redistributes these products for free. Please, take only what you need.
HOURS OF OPERATION
Date: Every Tuesday
Time: 2:00 p.m. – 3:00 p.m.
Location: 310 Pine Street in Redwood City.
The Product Give Away warehouse is not a drop-off location. For safe household hazardous waste disposal information, click here.
For more information about the Free Product Give Away Program call (650) 372-6200, or email erouan@smcgov.org