2013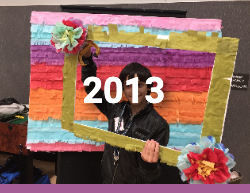 First San Mateo County Sana Sana Event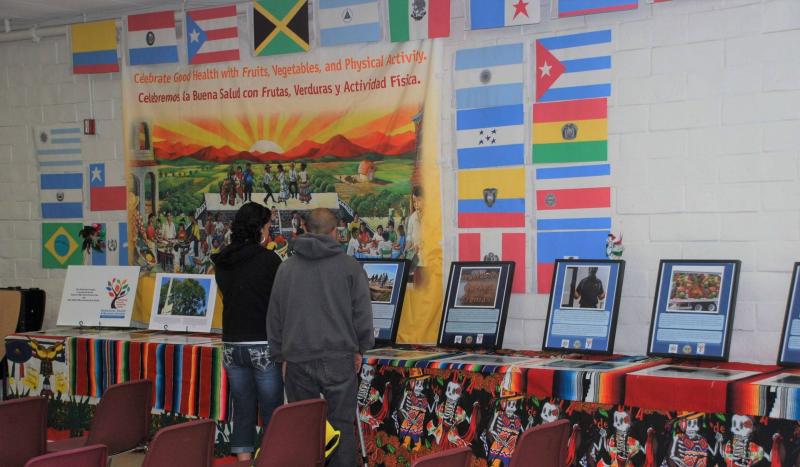 San Mateo County held its first Annual Latino Health Forum ¡Sana, Sana! Colita de Rana! Cuídate Hoy Para Un Mejor Mañana (Take Care of Yourself Today for a Better Tomorrow) in 2013. This event was sponsored by our Latino Collaborative and the Healthy Weight Collaborative and was a place where community members could learn about healthy habits, healthy communities, nutrition, and access to mental health services. Over the years, these free activities have included healthier twists on traditional foods, learning fun ways to be active with your friends/family, stress management techniques, community Zumba, enrolling in Medi-Cal health insurance, and learning about resources for emotional and physical health. The Latino Collaborative has led this effort to address the stress experienced by many Latino communities due to poor housing, trauma, stigma, discrimination, and acculturation issues. We understand how these life stressors can have a negative impact on health. The goal of the yearly Sana Sana event is to support our community in connecting, learning, and healing together.
See https://www.smchealth.org/health-equity-initiatives for more information.
First Pride Event + Board of Supervisors formally recognizes June as LGBTQ+ Pride Month in San Mateo County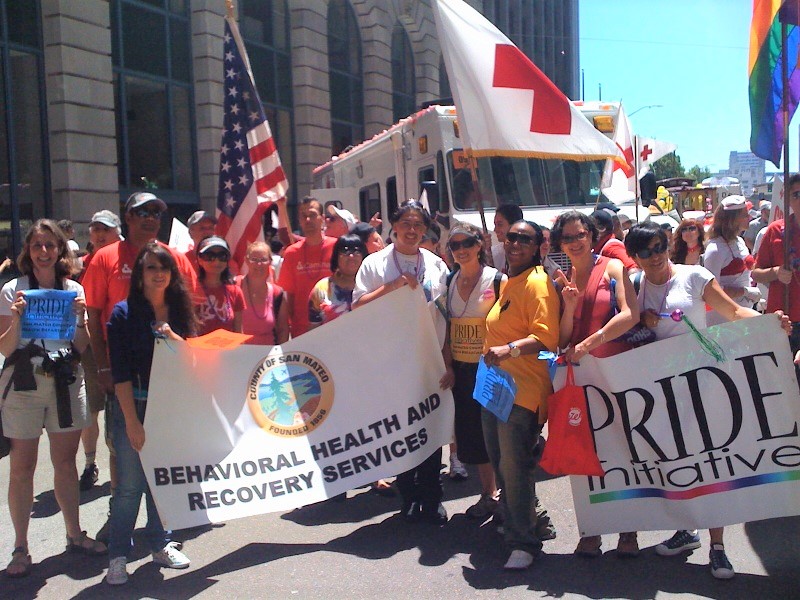 2013 was a historic year for San Mateo County (SMC) in that it held its First Annual San Mateo County Lesbian-Gay-Bisexual-Transgender-Queer-Questioning+ (LGBTQ+) LGBTQ+ Pride Month.
These two momentous events recognize the impact and progress that the LGBTQ+ community has made throughout history and the importance of honoring this work. SMC's Behavioral Health & Recovery Services' Pride Initiative has continued to lead the annual Pride Celebration planning with the support of our SMC Pride Center and many other valued partners. This celebration honors the diversity and inclusiveness of SMC, providing an opportunity for all communities to come together, learn from each other, and share a common experience. San Mateo County District 1 Supervisor Dave Pine later said, "The Pride Celebration is an important annual event in San Mateo County where we can showcase the richness and diversity of our community." The Pride Celebration not only allows festival goers to enjoy a fun-filled day of live music, family-friendly activities, local art and merchandise, and entertainment, but it also highlights the multitude of behavioral health services that are welcoming, inclusive, and available in San Mateo County.
See https://www.smchealth.org/health-equity-initiatives for more information
Measure A approved for Parent Project® and Mental Health First Aid Youth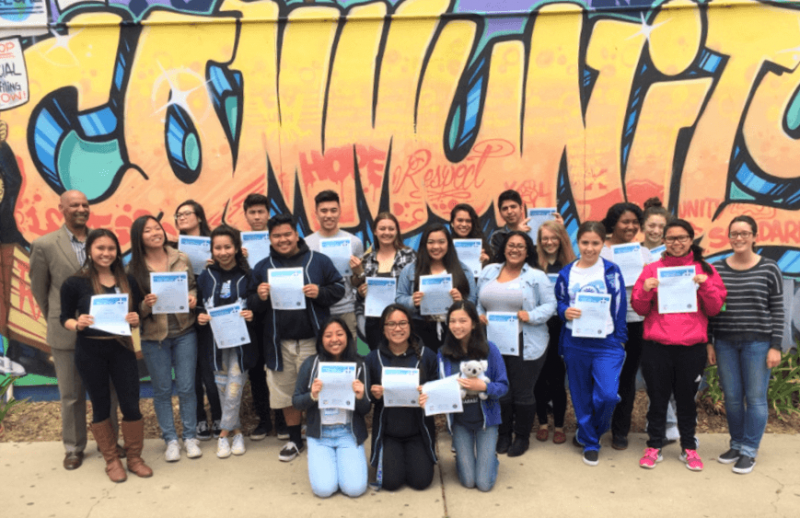 In 2012, by a margin of thirty percent, San Mateo County (SMC) voters passed Measure A (now known as Measure K), which increased the sales tax by half a percent over the next ten years to support local services that contribute to the safety and wellbeing of county residents. The Board of Supervisors had heard a variety of Measure A proposals, including several that would strengthen the service delivery system for Behavioral Health & Recovery Services (BHRS) clients and better serve children and youth who need prevention and early intervention services. On July 9, the Board of Supervisors approved proposals by BHRS to expand prevention and early intervention treatment capacity to ensure that our county's children and youth have the best opportunity to succeed in school and achieve optimal mental health. Our proposals for the Parent Project® to provide intensive training and support for addressing emotional health and other issues that come up for parents of adolescents and for our Youth Mental Health First Aid to assist school personnel were approved. This led to the strengthening of this work and the ability to provide these trainings to more individuals within SMC. This work is integral in creating healthy communities. Not only does it serve to assist individuals and families who are currently suffering, but we believe it produces generational change, specifically, trauma and culturally informed healing that will be carried from one generation in San Mateo County to the next.
See https://www.smchealth.org/general-information/parent-project-r and
https://www.smchealth.org/general-information/mental-health-first-aid for more information.
Memorandum of Understanding between the Philippine Consulate General and San Mateo County Behavioral Health & Recovery Services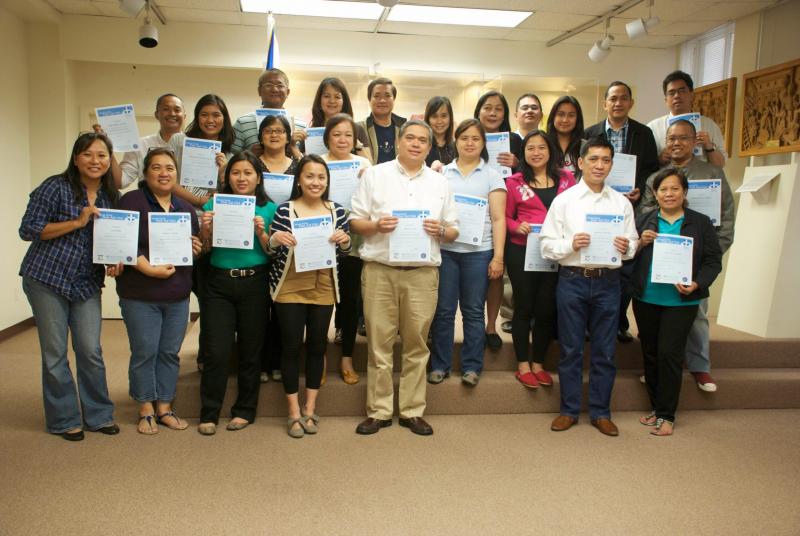 On August 13, 2013, Consul General Marciano A. Paynor, Jr. signed a Memorandum of Understanding (MOU) with Stephen Kaplan, former Director of Behavioral Health & Recovery Services of San Mateo County (SMC). This monumental MOU declares that both offices agree to work together to support Filipino nationals in obtaining the mental health and/or substance use support they need. This was the first MOU of its kind in SMC and represents the need to "provide comfort, promoting recovery, and helping to reduce distress related to stressful situations, trauma and crisis [for our Filipino community members]," according to Dr. Jei Africa, former Director of the Behavioral Health & Recovery Services' Office of Diversity and Equity, also pointed out that 1 in 4 individuals in the United States develop severe mental illness in their lifetime. Filipino American adolescents have one of the highest rates of suicide ideation and attempts in the US. Filipino Americans have a higher depression rate than other Asian American females, and 75% of Filipino Americans have never used any type of mental health service. This work is vital in informing and connecting our community to the services that are available. This also led to the training of all Philippine Consulate General in San Francisco staff members in Mental Health First Aid, equipping them with the necessary skills to appropriately support persons suffering from behavioral health issues.
Other Key Events in 2013:
San Mateo County Behavioral Health & Recovery Services (BHRS) hosts its First Annual Mental Health Awareness Month event (now the Mental Health Month event), Stigma Free San Mateo is Launched, the Standards of Care in an Integrated Behavioral Health System, Assessment and Integration of Spiritual Interests of Clients in Their Recovery and Wellness (BHRS Policy 11-01, Attachment B) is implemented, and the Spirituality Initiative trains all BHRS staff on the aforementioned policy.