Maternal, Child & Adolescent Health Program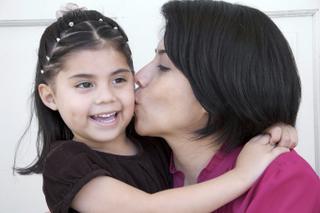 The Maternal, Child and Adolescent Health (MCAH) Program is committed to serving women, children, teens and their families in San Mateo County by improving access to comprehensive, quality health care, and focusing on prevention and early intervention strategies. The MCAH program includes a spectrum of programs available to providers and clients (see a list of programs under "services").
The goal of the MCAH program is to protect and improve the health and well-being of San Mateo County's reproductive age women, infants, children, adolescents, and their families through supportive services.
Every 5 years, the MCAH program conducts a comprehensive assessment to formally assess the health of mothers, children, and adolescents in San Mateo County. The focus of the 2010-2014 Needs Assessment conducted in 2009 was to assess the local MCAH system's capacity to address the needs of the MCAH population and to carry out the 10 essential public health services. The entire MCAH system includes all public, private, and non-profit organizations that coordinate the delivery of services to mothers, children and teens in San Mateo County. To view the 2010-2014 Needs Assessment, see "reports."
Services
MCAH programs include:
Adolescent Family Life Program
Black Infant Health Program
Comprehensive Perinatal Services Program
Nurse-Family Partnership Program
Sudden Infant Death Syndrome Program
Who is Eligible
San Mateo County Residents. Women of reproductive age, infants, children, adolescents and their families. HOW TO APPLY Call (650) 573-2501
Area Served
San Mateo County
Fees Charged
None
FAQ
Q: I am pregnant, how do I pay for prenatal care?
A: There are free/low-cost prenatal services available. Call 1-877-886-4297 for more information.
Health Education
Early Prenatal Care Campaign: Go Before You Show
English Spanish
Hold Me. Hug Me. Love Me… But please don't ever shake me!
English | Spanish
Physician Guide to Health Resources for the Prenatal to Five Population
Oct 2014
Reports
2010-2014 MCAH Needs Assessment
Executive Summary Full Report