Safe Surplus Food Donation Program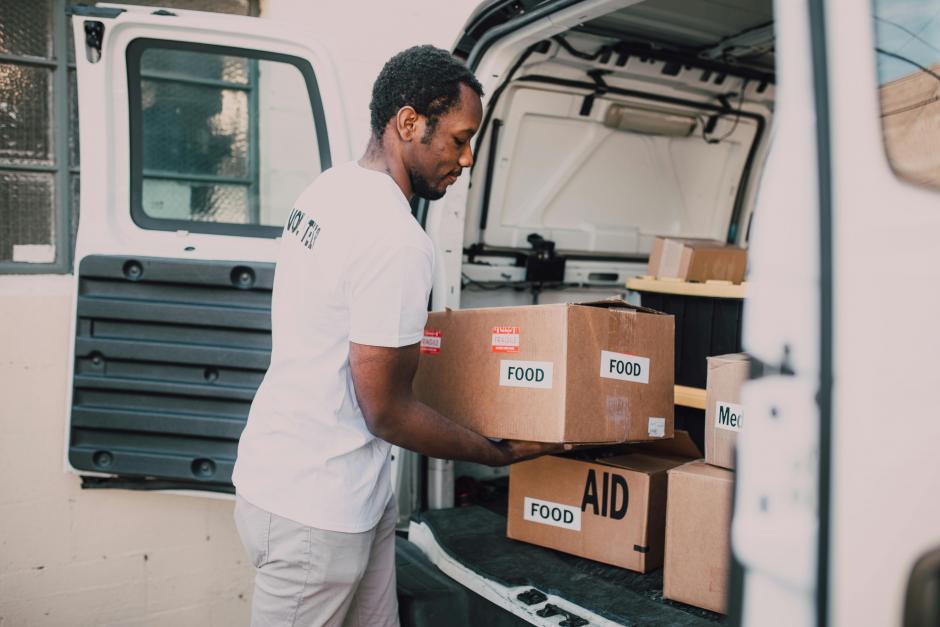 Did you know that 62.5 million tons of food are wasted each year in the U.S. while 42.2 million people don't have enough food to lead healthy active lifestyles? In California alone, over 16 million people including children struggle with food insecurity.
To address food insecurity in California, the Environmental Protection Agency (EPA), the State of California and San Mateo County Environmental Health Services are partnering to help reduce food waste and feed food insecure people.
Your participation is needed to get unwanted, edible food, to people who need it. If you are a permitted food facility in San Mateo County with a large food surplus, Environmental Health Services invites you to participate in the Safe Surplus Food Donation Program.
Safe Surplus Food Donation Program Benefits:
1. Surplus food from your business will feed people in your community who need it.
2. Your business is eligible for tax deductions.
3. San Mateo County will promote your social responsibility and sustainable business practices to the local community on this website that generates over 6,000 visits weekly, and on the Health System's Facebook page with over 15,000 followers.
4. California Health and Safety Code, Federal Good Samaritan Law, and other legislation put into place protect your business while participating in food donation good faith efforts.
5. Your food donation will help reduce greenhouse gas emissions that contribute to climate change.
Safe Surplus Food Donation Steps*:
1. Figure out what you've been throwing away: Weigh and track your surplus food using free tracking tool resources to determine if you are eligible. If your food facility does not have enough food to donate, save money and the environment by following these school, grocery store, or restaurant food waste reduction tips.
2. Partner with a local food bank: Select a food rescue partner, or contact the program coordinator Emilie Dirck at (650) 464-7079 for assistance connecting with local partners.
3. Safely store, package, and transport food:
Make sure food is in appropriate containers and is free of contamination.
Keep cool foods cool at 41 degrees or below.
Keep frozen foods at 32 degrees below and hot foods at 135 or higher.
Click here for additional safety tips.
4. Track Donation Items: Use this form when delivering food.
*Environmental Health Services is here to help you at every step! Contact the program coordinator, Emilie Dirck, at (650) 464-7079, or email edirck@smcgov.org.
Composting Options:
If your food facility's unwanted food is not fit for human consumption, please compost it, or donate it for animal consumption. These efforts will divert food from landfills, reduce greenhouse gas emissions, and conserve landfill space.

For more information or technical assistance getting started, contact San Mateo County's Office of Sustainability at sustainability@smcgov.org, or call 1-888-442-2666.
Frequently Asked Questions:
What foods can be donated?
Almost anything you serve or sell can be donated. There are a few exceptions such as baby food and formula that has exceeded its expiration date.
Who can I contact if I have questions about a donation?
If you have any questions related to the safe donation of food, please contact Environmental Health Services at (650) 372-6200 and ask for the Officer of the Day.
How do we ensure the food is safe for distribution?
It is important to maintain the foods that will be donated in the same safe manner which you hold other foods intended to be sold.
Contact your health inspector at Environmental Health Services if you have any questions regarding safe food handling measures at (650) 372-6200.
What organizations can I donate food to?
A growing number of organizations are working to recover wholesome surplus food to provide meals to families in need. To find food rescue groups in your area visit:
*Can't find an organization that fits your needs? Are you an organization that helps get food to families, and want your organization/business listed? Call Environmental Health Services at (650) 372-6200.
What organization/company can help me transport food?
Are you an organization that provides this service? Email pollutionprevention@smcgov.org to be added to this list.
How do I know if my business is protected by the Federal Good Samaritan Law?
Donors must meet the following criteria:
1. The food must be donated to a non-profit.
2. Food must meet all federal, state, and local quality labeling requirements; if it does not, the food must be reconditioned to meet all the requirements.
3. The receiving non-profit organizations must distribute to needy individuals.
4. Needy individuals receiving the food may not pay for it, however, if one nonprofit donates food to another nonprofit for distribution, the Act allows the first nonprofit to charge the distributing nonprofit a nominal fee to cover handling and processing costs
Exception: Direction donations from the donor to the needy individuals are not protected by the Act (e.g. if a restaurant owner gives leftover food to a needy individual, the manager is not protected from liability under the Good Samaritan Law).
For more information on additional laws that protect business engaging in good faith efforts to donate food, click here.
How can I become eligible for tax deductions?
TAX DEDUCTION CRITERIA:
The recipient food recovery organization or donee must be an IRC 501(c)(3) organization and a public charity or a private operating foundation.
The donee must give the donated food solely to the ill, the needy, or infants.
The donee may not use or transfer the food in exchange for money, other property, or services.
The donee must provide a written statement to donor stating that all requirements of IRC 170 (e)(3) have been met.
The donated food must be in compliance with the Food, Drug, and Cosmetic Act (FDCA) and California Health and Safety Code (CHSC).
How can I start a Share Table for students to donate food to each other during lunch at my school?
Please visit the Share Table Program web page and contact Emilie Dirck, the Share Table Program coordinator for San Mateo County, at (650) 464-7079 or edirck@smcgov.org.