School Share Table Program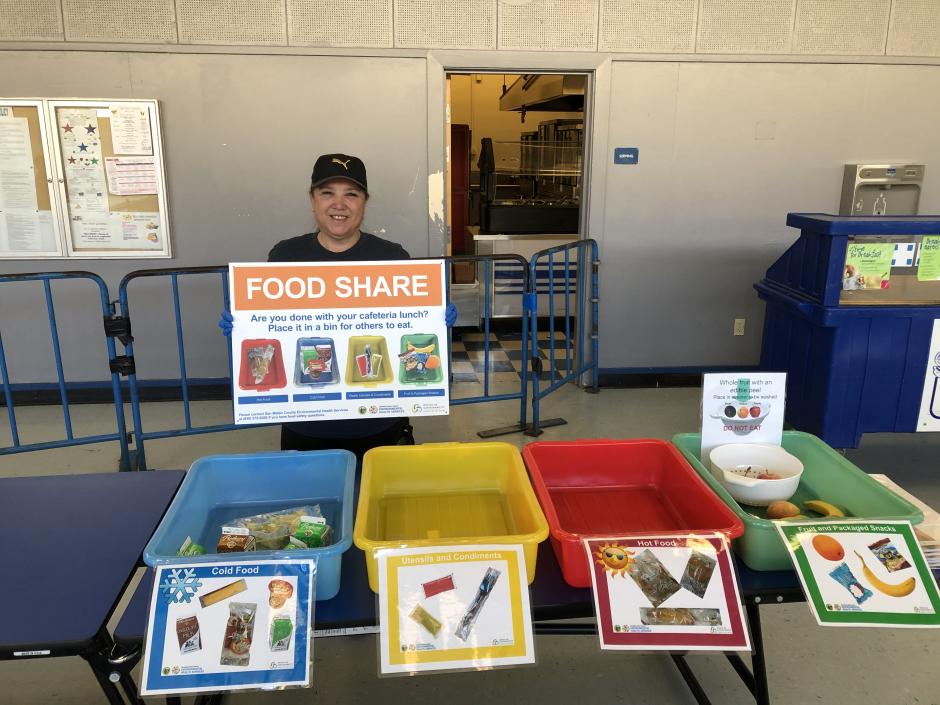 School Share Table Program Overview
Due to COVID-19, the School Share Table Program was temporarily paused at San Mateo County schools. With in-person instruction resuming, schools are gradually restarting their School Share Table Programs.
The School Share Table Program is a statewide initiative to help feed students who may not have access to well-balanced meals and to reduce the amount of edible food that ends up in landfills.
Environmental Health Services, in partnership with the Office of Sustainability and RethinkWaste, offers assistance for San Mateo County schools interested in participating, implementing, and maintaining the School Share Table Program on their campuses. Environmental Health Services will provide schools with staff training, student education, and a starter toolkit to help launch and maintain share tables at local schools.
Environmental Health Services is a part of the Sustainable and Climate Ready Schools (SCRS) Partnership Network which helps address the climate crisis and incorporates sustainability practices into local schools. Learn more about the initiative and how the School Share Table Program is participating here.
Interested in Having a Share Table at Your School?
Are you a staff member, community member, or student champion interested in having a share table at your school? Below are some resources about the School Share Table Program and how to get started.
When you're ready to begin the process of launching a share table, please contact Emilie Dirck, San Mateo County's School Share Table Program Coordinator, at (650) 464-7079 or edirck@smcgov.org, or fill out this survey.
School Staff Share Table How-To Guide