Stigma Free San Mateo County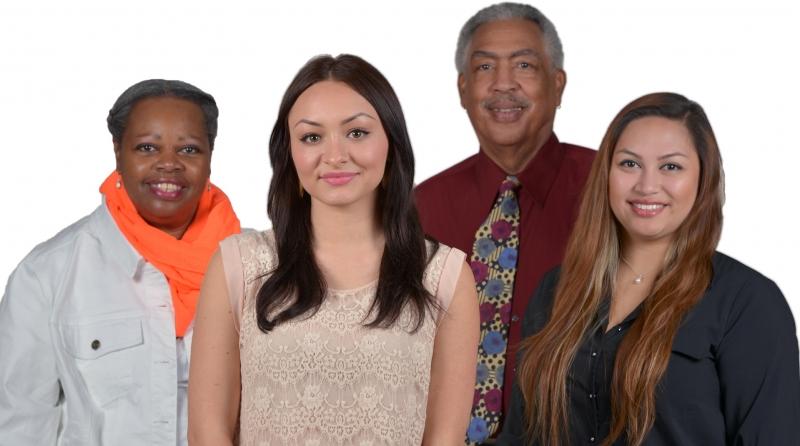 Be the One
Did you know that one in four people have a mental health condition? Chances are someone you know has a mental health issue that you may not know about because they are active, productive members of our community. But more than half of the people with mental health issues are not getting the help and treatment they need because of the stigma surrounding mental illness and fear others will judge them. You can Be the One to help.
Be the One to start the conversation today
Mental illness is a medical condition and people can and do recover. The more we talk about mental health and how to best help someone, the more likely a loved one will feel empowered to seek help and feel better. Millions of people completely recover and lead happy, healthy and productive lives. Medication, rehabilitation, talk therapy, and self-help can help people going through a mental health issue – but the support of family and friends is a crucial part of the recovery process.
Be the One who knows the facts
The media often portrays people with mental health conditions as violent, unpredictable and dangerous, which can lead to stigma and discrimination. However, only 3-5% of violent acts are attributed to people with a serious mental illness. In fact, people with severe mental illness are over 10 times more likely to be victims of crime than the general population.
Half of all chronic mental illness begins by age 14 and three-quarters by age 24, yet less than 20% of these youth receive the treatment they need. That means our youth are waiting 8 to 10 years before getting the help they need to recover and lead healthy, productive lives.
While we know stigma is a major barrier, how pervasive is such stigma in our San Mateo County community? Are our current stigma reduction programs reducing this stigma overtime? To answer these questions, San Mateo County launched and completed a Community Stigma Baseline Survey in April 2020. This online survey collected data from San Mateo County adults on the topics of mental health and substance misuse knowledge, beliefs and behavior. For details, you may see Executive Summary and Full Report.
Be the One to make a difference
Sign the Pledge to End Stigma in San Mateo County and support your family, friends and neighbors living with mental illness and substance use issues. You can create your own pledge and email your

Personalized Pledge Card

. You can also mail to: BHRS Office of Diversity and Equity, 310 Harbor Blvd., Building E, Belmont, CA 94002.
Send us a photo of you with your pledge to end stigma and help those suffering from a mental health condition or substance use issue. See San Mateo County's voices against stigma here.
Use photographs, video, and social media to share your or your family's story and raise awareness about mental health issues. Contact us for more on how to share your experience – we can help. Visit 2014 Faces of Hope exhibit and read the stories written by people who experience mental health and substance use challenges. We have heard back from so many people that these stories have inspired them and have totally changed how they views mental health and substance use. See how others are sharing their story on our County YouTube page.
Take free mental health trainings for parents, teachers, and anyone who wants to learn more about signs and symptoms of common mental illnesses, how you can help someone in distress, and correct misperceptions and stereotypes. Then, Be the One to share that knowledge with others.
Check in with someone you may be concerned about by simply asking, "How are you doing?" and share resources and treatments with your friends, colleagues, and family members.
Continue the conversation on social media using #BeTheOneSMC and on our blog www.smcbhrsblog.org.
Host a film screening and discussion about stigma in your community. Contact us and help spread the word.
Encourage your City to issue a proclamation to recognize May as Mental Health Month and raise awareness to help reduce stigma and discrimination – joining the

County Board of Supervisors

and cities

Burlingame

,

East Palo Alto

,

Redwood City

,

Daly City

,

Foster City

,and

San Carlos

.
Get involved and encourage others to join San Mateo County's Be the One campaign and other efforts to reduce sigma and discrimination.

Download Our Be The One Flyer

and distribute in your community.
If you need help, call:
Psychiatric Emergency Services (650) 573-2662
BHRS ACCESS (800) 686-0101. TTY (for hearing impaired): 711
Crisis Intervention and Suicide Hotline (800) 273-8255
StarVista Youth Crisis Line (650) 579-0350
For any emergencies call 911
The Be the One Campaign is an initiative by San Mateo County's Behavioral Health and Recovery Services to eliminate stigma and end the discrimination against people with mental illness and substance use issues in San Mateo County.