Recycle Batteries Right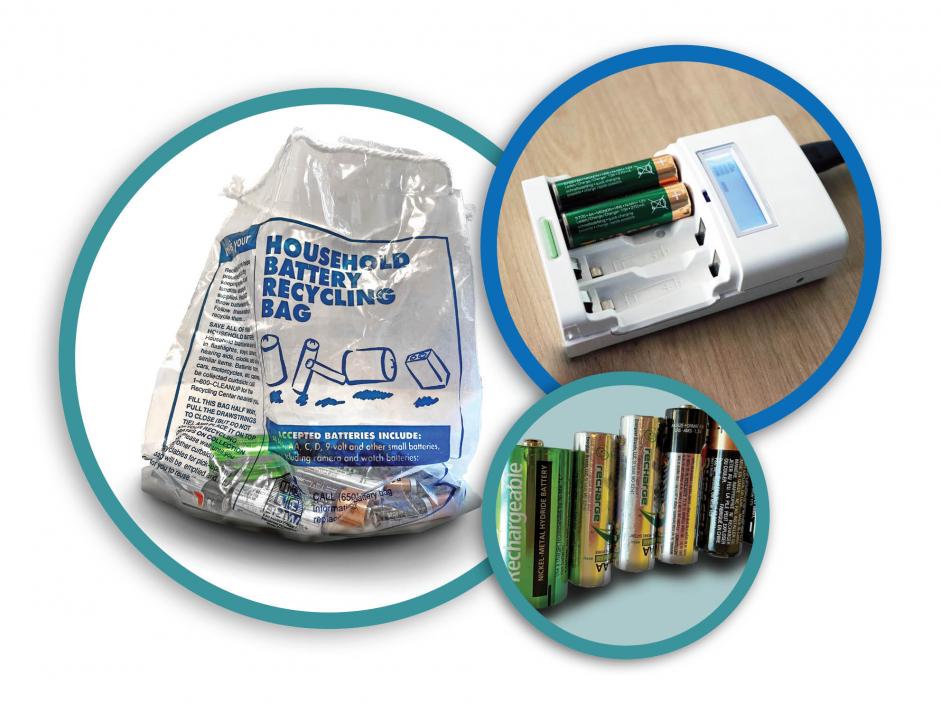 Discarded rechargeable and single-use batteries, in all shapes and sizes from AAA, AA, C, button cell, 9-volt, and lithium-ion batteries are hazardous waste and must be recycled right to protect our community and the environment.
The first step towards recycling batteries right is to consider your options for reducing your battery consumption by using rechargeable batteries. Compared to single-use alkaline batteries, rechargeable batteries last longer, cost less, and reduce waste and environmental contamination. Rechargeable batteries can be reused up to 1,000 times, so they will quickly pay for themselves even with the added cost of a wall charger!
In San Mateo County, residents have several options for battery recycling:
Curbside Pick-up Options
If you live in a single-family home, condominium, townhome or duplex, your hauler may offer a household battery pick-up option. Click on your hauler for more information on battery recycling.
Local Drop-off Locations (no appointment necessary)
Find convenient recycling options for household single-use and rechargeable batteries using our interactive map on the HHW Most Wanted page.
Apartment Battery Recycling
Select apartment complexes offer orange recycling battery buckets provided by waste haulers. Don't have one? Ask your property manager about getting one where you live.
Make a Free HHW Drop-off Appointment
Make an appointment online or call (650) 372-6200 to drop off batteries and other hazardous waste (HHW) for free.
Battery Story Spotlights