Recycle Batteries Right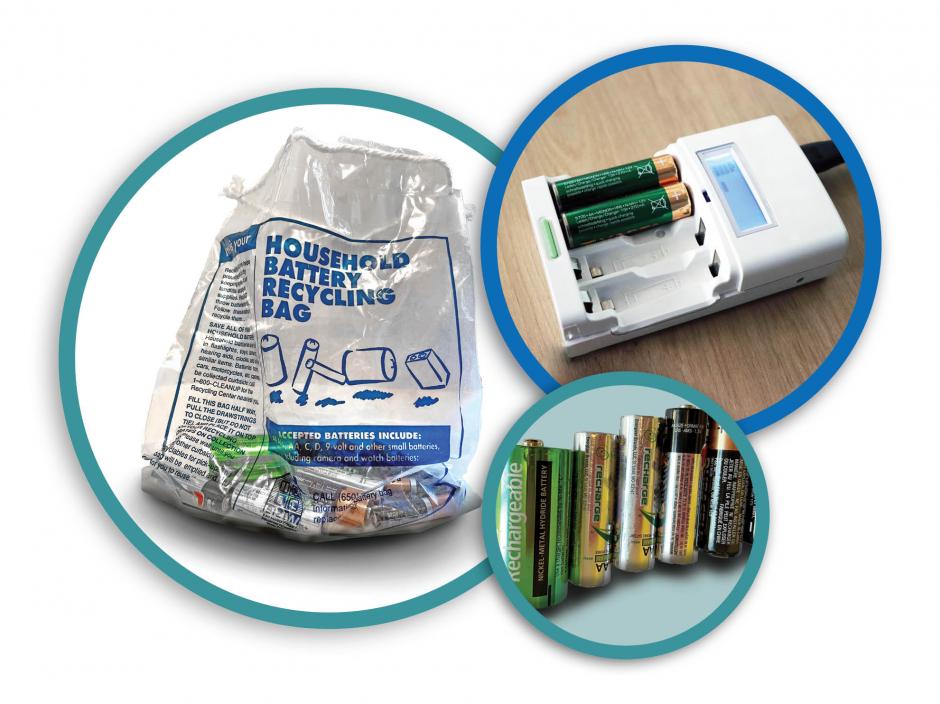 Discarded rechargeable and single-use batteries, in all shapes and sizes from AAA, AA, C, button cell, 9-volt, and lithium-ion batteries are hazardous waste and must be recycled right to protect our community and the environment.
Prepare Batteries Properly
1. Collect batteries in a plastic zip-top bag.
2. Tape the terminals of lithium-ion and 9-volt batteries
3. Zip the bag when it's about 1/2 way full.
4. Place bag on the correct cart on recycling day. Find out which cart by using the map below.
Single-Family Home Battery Recycling
Click on your hauler for more information on battery recycling.
Republic Services of Daly City
Recology San Mateo County
Recology of the Coast
Recology San Bruno
South San Francisco Scavenger
GreenWaste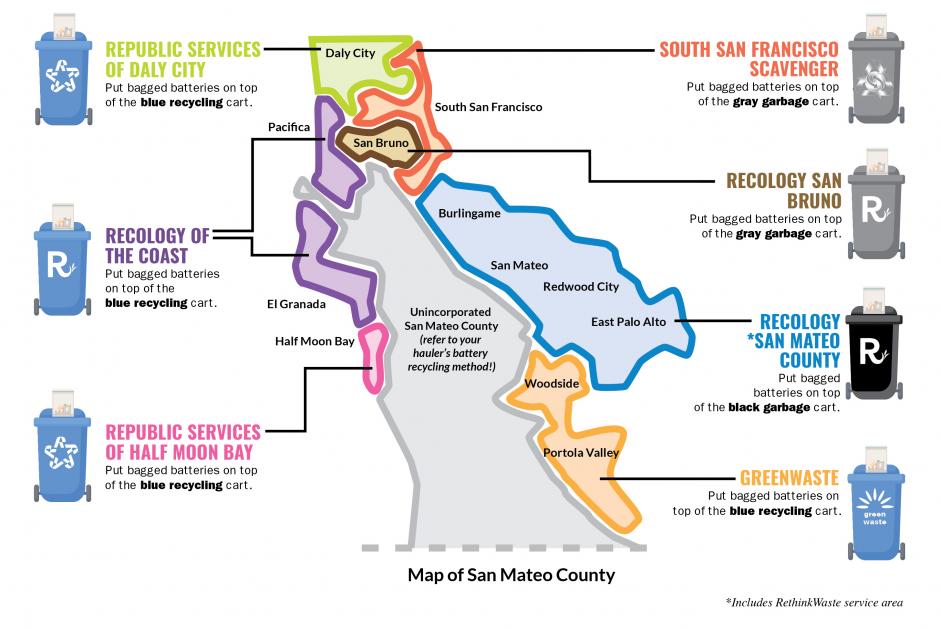 Apartment Battery Recycling
Select apartment complexes offer orange recycling battery buckets provided by waste haulers. Don't have one? Ask your property manager about getting one where you live.
Drop Where You Shop – Retailer Recycling
Recycle batteries at one of 70+ retailers that accept discarded batteries in San Mateo County. Find a location near you at recyclestuff.org
San Mateo County's Household Hazardous Waste Program
Have more than batteries to get rid of? Make an appointment online or call (650) 363-4718 to drop-off batteries and other hazardous waste (HHW) for free.
Battery Story Spotlights