Where to Recycle Household Batteries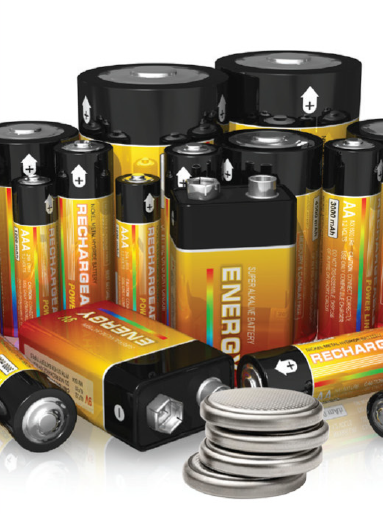 All batteries are considered hazardous waste in California when they are discarded. This includes batteries of all sizes from AAA, AA, C, D, button cell, 9 Volt, and more, both rechargeable and single-use.
Battery recyclers melt down spent rechargeable and household batteries in a high-temperature process, then reclaim materials such as nickel, iron, lead, cobalt, and cadmium.
Please tape the terminals of Lithium (Li) batteries before recycling to protect from fires. 

Curbside Collection*
Is your garbage and recycling picked up by one of these companies?
Republic Services of Daly City
GreenWaste
Recology of San Mateo
Recology of the Coast
Recology San Bruno
South San Francisco Scavenger
If "yes," don't forget to tape the terminals of Lithium (Li) before placing all batteries in a small zip-top bag and put the bag on top of or inside the appropriate bin – check with your waste hauler first on where it goes - on collection day. 
*Battery recycling services are mainly provided to single-family homes. Some apartment buildings and condominiums may also have this service available as well. Check with your waste hauler.
Other Recycling Options
Drop Where You Shop
Some businesses that sell single-use batteries will take them back from their customers. Since this service is voluntary, participating stores do change. To check for locations near you, visit Recyclestuff.org 
County's Household Hazardous Waste (HHW) Program
If you have a wide variety of HHW in addition to batteries to dispose of or don't live in a city that has home pickup, make an appointment online and drop off your batteries along with everything else or call (650) 363-4718, select option 3.
Reduce Your Battery Waste – Use Rechargeables!
You can save thousands of single-use batteries just by switching a few out for the rechargeable variety. Rechargeable batteries cost a little more to buy, but last so long they quickly save you money.

Learn more about buying and using rechargeables with this fact sheet.
Good news! In California, all stores that sell rechargeables must take them back when you do finally wear them out. Visit Call2Recycle to learn more about store take-backs.