San Mateo County Celebrates Pride
"Still We Rise" - 5th Annual LGBTQ+ Pride Event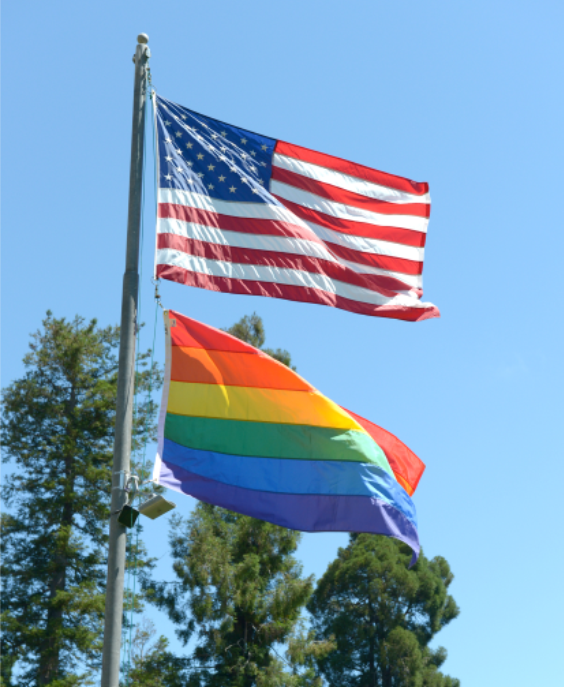 The PRIDE Initiative held the 5th annual LGBTQ+ Pride event at San Mateo Central Park on Saturday, June 10th. This year's theme "Still We Rise," was inspired by Maya Angelou's 1978 poem "Still I Rise." Had it not been for the courage and tenacity of queer and trans Black women activists at Stonewall, such as Marsha P. Johnson and Stormé Delarverie, we would not be able to celebrate as we do today. "Still We Rise" is meant to inspire and remind us of the need for solidarity across all communities. This year, for the very first time, the Pride flag was raised along with the American flag in the center of the park at the commencement of Saturday's celebration.
The PRIDE Initiative, under the Office of Diversity & Equity with Behavioral Health and Recovery Services, originated in 2008 and was the first county sanctioned LGBTQ+ entity in San Mateo County. The PRIDE Initiative is comprised of a passionate group of people who work towards fostering a welcoming environment for the LGBTQ+ communities living and working in San Mateo.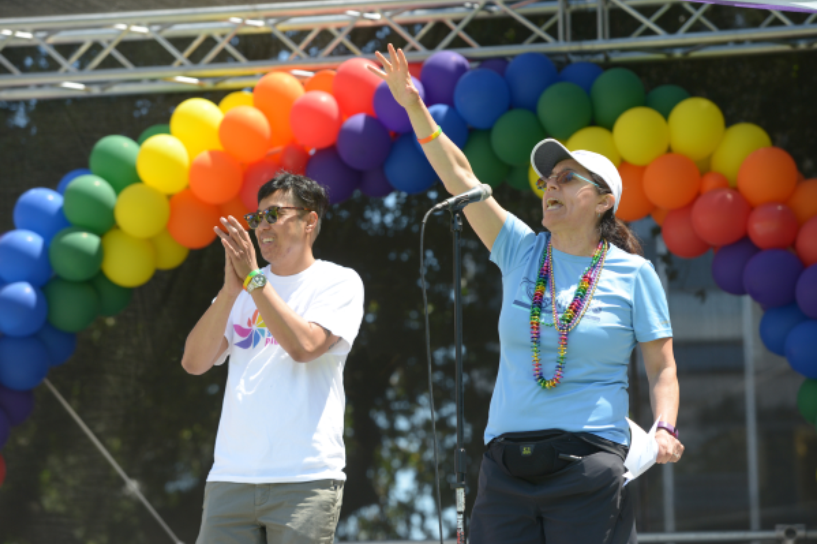 The event included entertainment by poets, musicians, dancers and martial artists. For the first time, an open mic showcased talent from the community. With each passing year the event has increased in size, including even more community organizations in this collaborative celebration. This year over 45 community organizations and various vendors participated and approximately 700 people attended.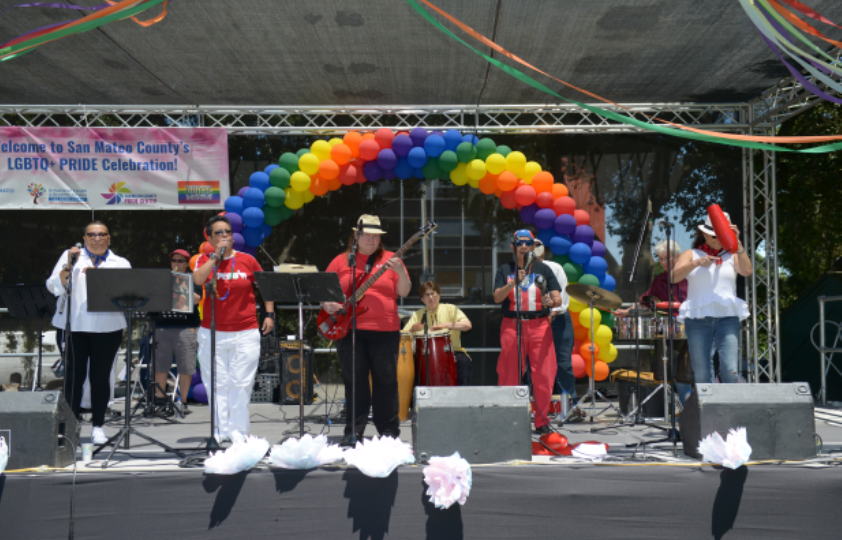 Though there's still work to be done, the LGBTQ Commission was formed three years ago in 2014 and we recently celebrated the opening of the San Mateo Pride Center. Our hope and vision is for our LGBTQ+ community to continue to grow stronger and more vibrant… STILL WE RISE!
Learn more about the Pride Initiative.