Lived Experience 2.0 Peer & Family Action Summit
Improving Roles of Peers, Consumers & Family Members in our System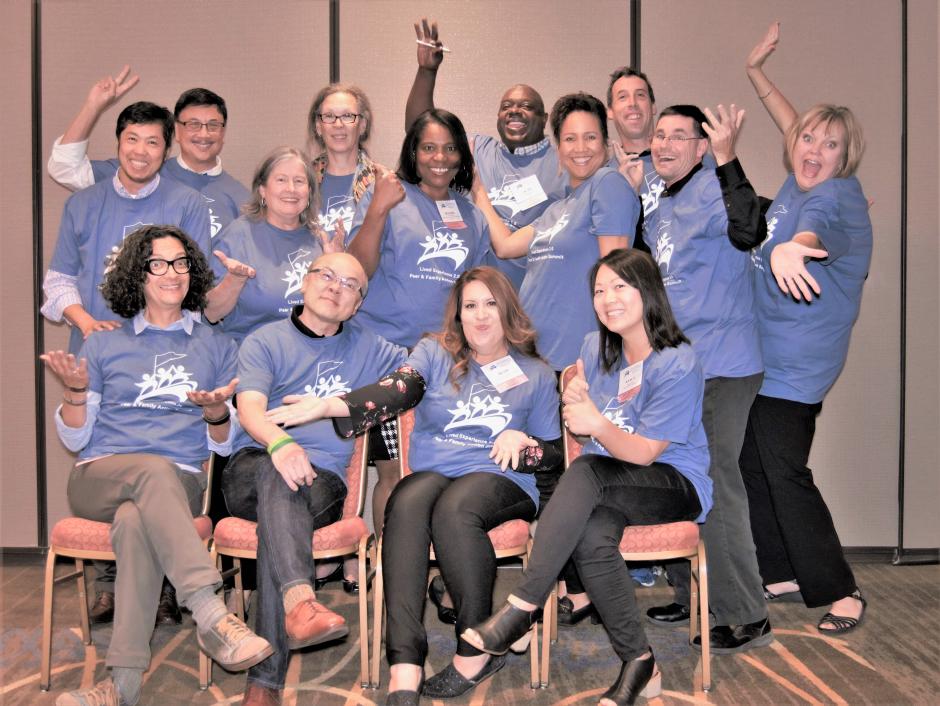 What Does Collaboration Look Like?
At this year's Lived Experience 2.0 Peer and Family Action Summit, San Mateo County peer providers, family members, clients, BHRS clinicians and County leadership answered this important question.
After hearing speakers, participating in workshops and coming together in a planning sessions, attendees defined goals and priorities of the consumer/family member role in whole person-centered care.
In partnership, BHRS, the Office of Consumer and Family Affairs, the Office of Diversity and Equity, the Peer Recovery Collaborative (Heart & Soul, Inc., California Clubhouse and Voices of Recovery), the National Alliance on Mental Illness (NAMI) San Mateo County, and the Peninsula Conflict Resolution Center all began the process of charting a path towards improving the role of peers, consumers and family members in the delivery of mental health and substance use services.
San Mateo County Board of Supervisor, Dave Pine; San Mateo County Health Chief, Louise Rogers; retired Behavioral Health and Recovery Services Director, Steve Kaplan and current Behavioral Health and Recovery Services Director, David Young each spoke passionately about the significance of the summit and their commitment to supporting peers and family members in defining a system that embraces recovery and wellness for all.
Keynote Speaker, Oryx Cohen
Keynote speaker, National Empowerment Center's Chief Operating Officer, Oryx Cohen addressed challenges both youth and adults face when it comes to remaining inspired by the educational system and finding meaningful employment. He spoke of this country's mental health crisis and shared shocking statistics: there's been a seven-fold increase in children under 13 on anti-psychotic medication from 1993 to 2009, in 1991 Surgeon General David Satcher reported that half of all Americans will have a diagnosable mental disorder at some point in their lives and there is an 80% unemployment rate for people receiving services in the public mental health system. He stressed the need for family support and community involvement for individuals facing mental health challenges. Oryx spoke about the healing and change that can happen when family members and peers work together. He shared best practices on national and global levels that are encouraging system transformation, such as open dialogue, emotional CPR and the success of consumer run programs.
Focus on Advocacy, Creating Common Ground, and Workforce Development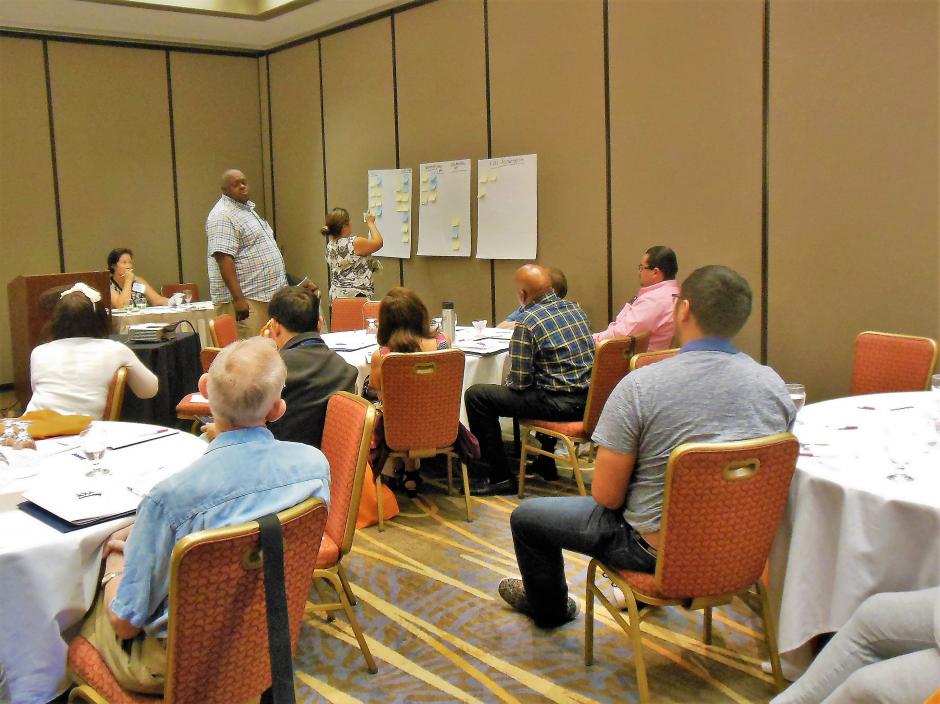 The Summit attendees chose from three tracks: Advocacy, Creating Common Ground, and Workforce Development. The advocacy track included workshops on consumer leadership and voice, and effectively integrating the peer and family voice into BHRS services. The Creating Common Ground track offered attendees workshops on creating a recovery oriented culture and self-care for peers and caregivers in community service roles. The workforce development track presented workshops on making MHSA's vision for stakeholder involvement a reality and creating a vibrant and empowered peer workforce. For more on the day's workshops and the many wonderful presenters who made these workshops possible, see the summit program.
Action Planning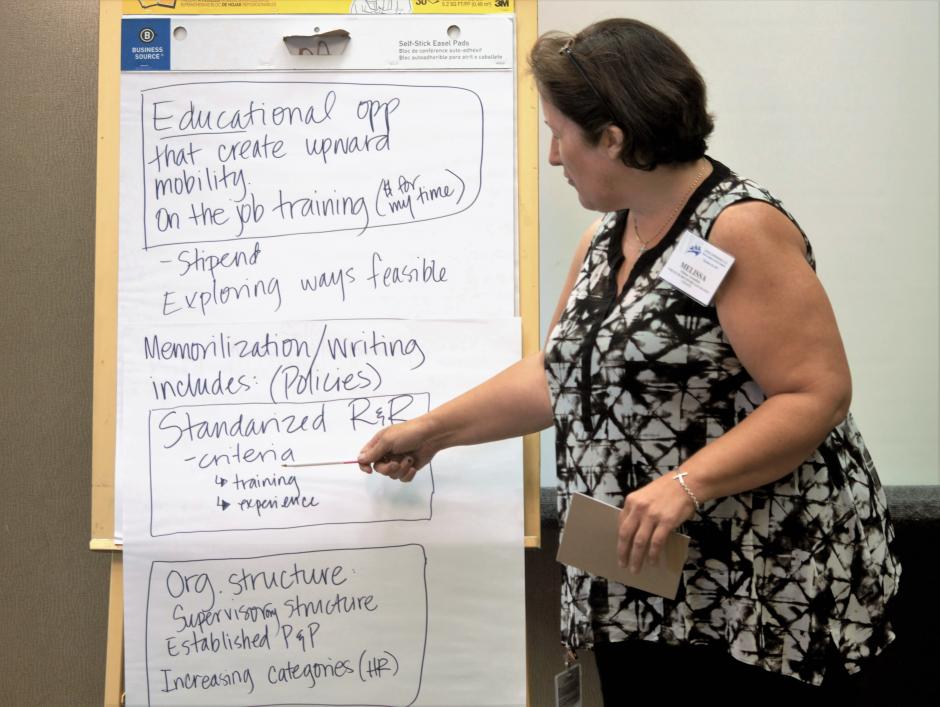 After lunch, attendees rolled up their sleeves and got down to work. Up to 35 participants actively brainstormed on the most pressing needs in each one of the tracks during the afternoon action planning session. Lively conversation with input from family members, peers, clinicians and providers ensued. At the end of passionate discussion and deliberation, each group reported back in the main conference room. Attendees agreed to continue this preliminary work through supported work groups. Over the next 12 months, the breakout groups will convene to take the necessary steps to help BHRS define the role that consumer and family members will play in the delivery of whole person-centered care over the next three to five years.