Libraries to Promote Words of Wellness
Mental Health Awareness Month Aims to Reduce Stigma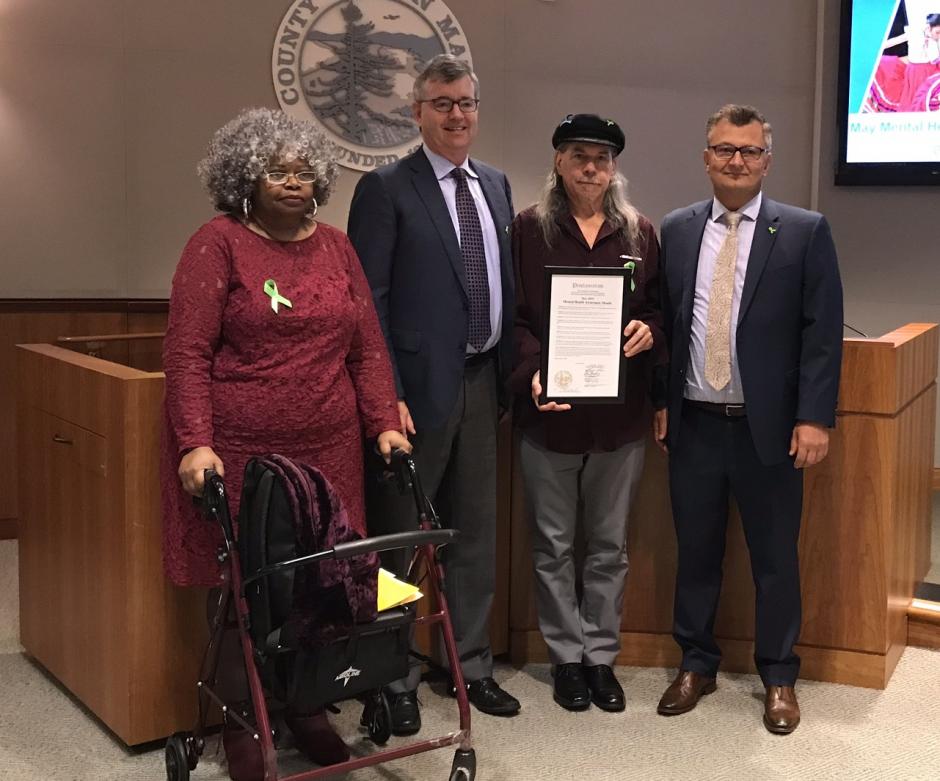 During the month of May, Behavioral Health and Recovery Services joins the state and country in promoting Mental Health Awareness Month (MHAM) to inspire action towards reducing stigma and discrimination against people with mental health and substance use conditions.
This year's theme, "Words of Wellness" recognizes the County's partnership with San Mateo County Libraries and the Peninsula Library System along with 20 local community agencies to promote hope, resiliency and inclusion throughout our communities. Through this collaboration, we are hosting over 40 free public events to bring the movement to local community spaces – which include many public libraries throughout the county. Events include informational workshops, wellness activities, film screenings, speaker panels, artistic performances, open mics, and more. All ages are welcome and interpretation services are available for some events. For a complete list of events and additional details, visit smchealth.org/mentalhealthmonth.
Stigma Prevents People From Seeking Help
Mental health challenges are very common. In fact, 50% of us will experience a mental health challenge in our lifetime, and approximately 75% of people with a mental illness report that they have experienced stigma. Just like other health conditions, mental health and substance use conditions are treatable and people can recover and lead full, productive lives. Unfortunately, research shows that stigma often brings experiences and feelings of shame, blame, hopelessness, distress, misrepresentation in the media, and as a result, reluctance to seek and/or accept necessary help and avoid the label of mental illness and the harm it brings.
What Can You Do?
Learning about mental illness and sharing stories of those with lived experience are key to reducing stigma. Simple ways to help include:
Learning and sharing the facts about mental health and illness. Attend one of the MHAM events this month.
Getting to know people with personal experiences of mental illness
Speaking up with correct information when friends, family, colleagues, or the media display false beliefs and negative stereotypes
Offering the same support to people when they are sick, regardless of whether it's with a physical illness or a mental illness
Not labeling or judging people with a mental illness, and treating them with respect and dignity, as you would anyone else
Talking openly of your own experience of mental illness: the more hidden mental illness remains, the more people continue to believe that it is shameful and needs to be concealed
BeTheOneSMC (www.smchealth.org/betheone) highlights that each person can take action towards reducing stigma. View the entire BeTheOne gallery , submit a personal photo message and/or share the gallery with your networks to help spread the movement.