From the Director's Desk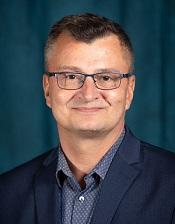 May is national Mental Health Awareness Month and it marks my fifth month with BHRS. It is an exciting time as BHRS and our partners will be hosting a variety of interesting events aimed at reducing stigma and increasing awareness of mental health and substance abuse needs in our county. I am looking forward to the opportunity to meet each of you at one of these events, or over the summer as I continue my orientation to this wonderful community.
Being new to San Mateo County, I am truly humbled by the dedication and commitment to mental health and substance use services at all levels. I'm proud to promote the mission of BHRS by continuing to build evidence-based programs and systems of community care that are integrated and coordinated. Our newly developing substance use treatment system is strengthening our safety net and advancing treatment outcomes for those served.
A study released this year showed that stigma reduction efforts are working. Many Americans now believe that mental health is as important as physical health. But shrinking resources and increased demand are now reported to be a significant barrier to treatment, surpassing mental health stigma. Unfortunately, some views of addiction are not as advanced. Old school beliefs discouraging mental health medication for substance use disorder can result in unnecessary suffering and poor treatment outcomes or worse. Medical science now tells us that addiction is indeed a medical condition and mental health medications can offer lifesaving assistance with that process. The treatment and recovery community must embrace medical science, based on data and evidence, as we shift limited resources to services that result in the best outcomes.
Frequently, mental illness involving addiction results in a deadly combination. Last year, the Center for Disease Control reported that California suicide rates rose by 14.8 percent between 1999 and 2018. A more recent threat to California is the dramatic rise in opioid addiction. It's critical that we use all the tools modern science and medicine has to offer, as we battle this new health threat.
Fortunately, San Mateo County leadership is committed to expanding medication assisted treatment programs (MAT). BHRS will continue to build on this success, ensuring that a comprehensive and integrated continuum of services is available to support lifelong recovery.