From David's Desk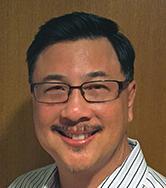 I'd like to begin my first message by saying thank you for the warm and welcome reception that I've received here at BHRS. I recognize that since I have not previously worked in San Mateo County, nor held a leadership role with a neighboring county system, I'm somewhat of an unknown to folks here. So I appreciate the patience you've shown in explaining your programs and processes to me…and all those acronyms!
I'm fortunate to be starting in this position as the health system continues to expand its Lean Management system, called LEAP (another acronym referring to Learn, Engage, Aspire, Perfect) which is about continuously improving our work and ourselves to better fulfill our mission. That means my work will entail frequent visits to all of our clinics and programs so that I can directly observe how we do things, support real time problem solving, and ensure that everyone feels empowered to make the changes needed to improve our services for our clients, their families and other stakeholders. I look forward to meeting all of you!
Recognitions
One of many rewarding aspects of this job entails recognizing specific individuals for their exceptional contributions. This month there have been several BHRS team members and one program receiving special acknowledgements:
1) On October 31 the County Wellness Committee and Board of Supervisors recognized Mary Newman and Maria Lorente-Foresti for their exemplary leadership in creating and sustaining a positive work environment that supports employee health, well-being and work life balance. They help to make San Mateo County a great place to work!
2) October 20, Jei Africa, our Director for the Office of Diversity and Equity (ODE), received an Immigration Recognition Award from our local Congresswoman Jackie Speier. Jei also recently received the BAYMEC Legislator Award for the Pride Center. See a description of Jei's many contributions in this article.
3) On November 7 our crisis response programs will receive a recognition from the Council on Mentally Ill Offenders (COMIO), at the State Legislative Briefing in Sacramento. They highlighted our county for reducing the number of individuals with mental illness booked into jail or prison by providing alternative responses and services to incarceration. Pernille Gutschick, Clinical Services Manager II will accept the award on behalf of BHRS. Congratulations to all the managers and team members of these programs/services:
Crisis Intervention Training (CIT) - Pernille Gutschick
San Mateo Assessment and Referral Team (SMART) –Pernille Gutschick and Jennifer Basler
Psychiatric Emergency Response Team (PERT) – Pernille Gutschick and Jennifer Basler
Family Assertive Support Team (FAST) – Ian Adamson, Mateo Lodge and Talisha Racy
4) During the recent wildfires in Sonoma and surrounding counties, many BHRS staff volunteered to be deployed to provide counseling and support to the people and families impacted by this disaster. I'd like to recognize these individuals for helping our neighbors in this time of need: Scott Barvainis, Lear Blitzstein, Cassidy Brooking-Lang, Eugene Canotal, Pauline Castellanos, Elizabeth Downard, Natalia Estrada, Betty Gallardo, Gloria Gross, Lee Harrison, Linda Hildreth, Timothy Holechek, Itzuri Hurtado, Teri Jones, Peggy Kwok, Daniel Lanzarin, Jamie Marcus, Carla Martinez, James Matter, Ben Nguyen, Ziomara Ochoa, Kristal Powers, Alice Tong, Lindsey Towne, Sonia Velasquez, Adriana Vidal and Veronica Zacarias.

And a special thanks to our Crisis Coordinator, Molly Henricks for coordinating the volunteer effort.
5) Peer and Family Action Summit – I want to acknowledge all of our peer support workers and family partners for their contributions to our system of care. On October 26th I attended the "Lived Experience 2.0: Peer and Family Action Summit," which BHRS, ODE and the Office of Consumer and Family Affairs co-hosted with the Peer Recovery Collaborative and NAMI San Mateo. We heard of the many ways peers and family partners draw from their experience and knowledge of living with a serious mental health and/or substance use challenge to help others in their recovery. I look forward to reviewing the recommendations and action steps arising from the summit, and encourage all of our stakeholders to continue developing opportunities for peers and family partners in our system of care.