County To Adopt Innovative Behavioral Health Technology
App to Enhance Access to Support & Services and Aid in Early Detection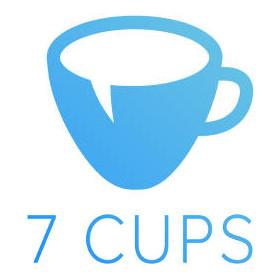 In February 2018, San Mateo County joined the County Behavioral Health Technology Collaborative which invites counties statewide to develop technology-based solutions to increase behavioral health care access, supports and early detection of symptoms.
The Mental Health Services Act (MHSA), which provides mental health funding to California counties, earmarks a portion of these funds as Innovation dollars, to be spent on developing new approaches to improve quality of services and increase access among underserved communities.
In our 2014 MHSA three-year plan, San Mateo County identified a need for technology innovations to further address transition age youth and isolated older adult's mental health needs. This priority was reinstated in the most recent 2017 MHSA Three-Year Plan.
By participating in the collaborative, San Mateo county will contribute and learn from the 12 other counties implementing similar technology projects. The county aims to improve access to mental health services for the two target populations through the use of technology applications (apps).
7 Cups Application
San Mateo county intends to reach our target populations by launching the app 7 Cups, an online emotional support service.
7 Cups offers one-on-one emotional support, community groups, peer chat groups and individual growth and wellness paths for its users. 7 Cups has a community of thousands of trained peer listeners and hundreds of resources for many different behavioral health concerns.
Join an Advisory Committee
An integral part of the project will be the engagement of the Technology Suite Advisory Committees. The advisory committees are comprised of mental health consumers, providers, family members and community members who will advise the Tech Suite team on the best implementation, outreach and engagement methods to reach our target populations.
Join an advisory committee by attending one of the meetings below. Both meetings will be held at the Department of Housing, Jupiter Room at 264 Harbor Blvd. Bldg. A in Belmont, CA. No RSVP required.
Older Adults Tech Suite Advisory Committee – January 29th 1:30 pm – 3:00 pm
Transition Aged Youth Tech Suite Advisory Committee – January 29

th

3:30 pm – 5:00 pm
Request For Proposals
The project will also work with two community agencies – one for each target community – who will conduct community outreach, engagement and promotion of the app. A request for proposals is available for agencies interested in supporting implementation of this app. is in order to contract two community agencies – one for each target community – who will conduct community outreach, engagement and implementation of the app. The app is currently expected to be available to the community by May.
For more information about this project, contact Brittany Ganguly.