Bridging Communities to Wellness
Mental Health Awareness Month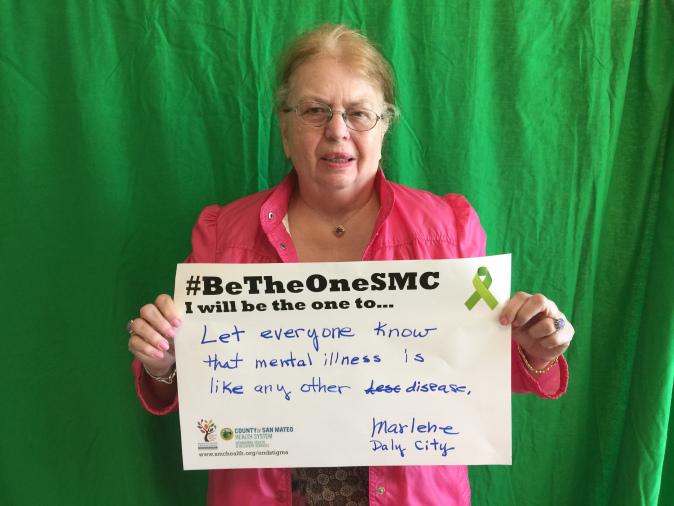 Raising Mental Health Awareness
San Mateo County Behavioral Health and Recovery Services is partnering with local organizations to recognize 2018 May Mental Health Awareness Month (MHAM), which is part of a nationwide movement to raise awareness and reduce stigma around mental health and substance use issues.
One in four people have a mental health condition but two thirds are not getting the help they need. Many people do not seek help for themselves or their loved ones out of fear that others will judge them due to the stigma surrounding mental health and substance use conditions. We want to eliminate the barrier of stigma, and encourage individuals to get the help they need early on.
One way to combat stigma is for us to speak our truth, whether that be through education or storytelling.
Mental health and substance use conditions are medical conditions. People can and do recover.
The sooner a person seeks help for a mental health condition, the faster they are to recover.
50 percent of mental health conditions begin by age 14 and 75 percent of mental health conditions develop by age 24.
People with a severe mental health condition are over 10 times more likely to be victims of violent crime than the general population.
Bridging Communities to Wellness
Our 2018 MHAM theme is "Bridging Communities to Wellness," highlighting the importance of access to resources that support wellness and recovery, regardless of who we are or where we live in the county.
Coastside community stakeholders identified the need to bridge communities to wellness, because many Coastside residents face barriers to seeking behavioral health services, including unstable housing, limited transportation, geographic isolation, few bilingual private providers, limited community-based agencies and no psychiatric emergency facilities.
Along with community based organizations, San Mateo County aims to increase awareness around behavioral health conditions and encourage the local community to get help sooner rather than later.
Recognizing May Mental Health Awareness Month
With an identified need to bridge communities within the Coastside and with other parts of the county, San Mateo County will kick off 2018 MHAM with the Art of Wellness Festival on Friday, May 4 from 6 to 9 p.m. at Cuhna Intermediate School in Half Moon Bay. This English-Spanish bilingual event will focus on bridging communities to physical & mental wellness through dance performances, photo galleries, poetry slams, film screenings, wellness crafts, and more! Members of the public will also be invited to learn about local resources and take a pledge to help end the stigma surrounding mental health and substance issues. The MHAM Kickoff is planned by 13 agencies and co-sponsored by the San Mateo County Behavioral Health & Recovery Services Office of Diversity and Equity, District 3 Supervisor Don Horsley and Cabrillo Unified School District School Linked Services.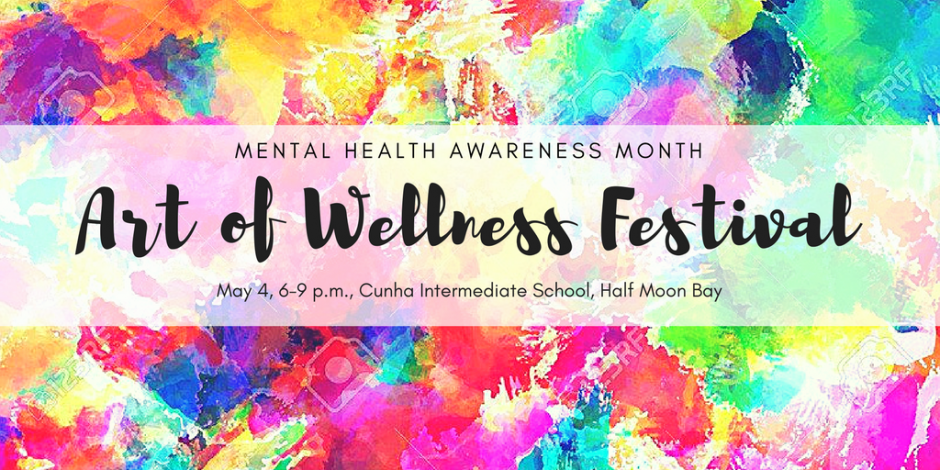 There are 16 other MHAM events scheduled throughout the month of May that also support bridging communities to wellness. Many of these events meet people where they are, both physically and figuratively. Events, which provide interpretation or translation, are hosted in convenient locations throughout the community (e.g. online, homes, faith based organizations) and connect social issues (e.g. immigration, oppression) to behavioral health. For a complete list of events in San Mateo County, visit smchealth.org/mentalhealthmonth.
#BeTheOneSMC to End Stigma
To help reduce stigma and support MHAM, you are invited to take – and encourage others to take – at least one of the following actions:
Pledge to reduce stigma in your community.
Check out the Be the One photo gallery and send in your own photo.
Wear lime green ribbon or add to your online profile to spark curiosity and conversation about mental health.
Use #BeTheOneSMC to share how you are helping to reduce stigma.
Share our MHAM posts throughout the month on San Mateo County Health's facebook page.
Every moment you take to educate others or share a story of hope and recovery, you are reducing stigma. Thank you for all your contributions, big or small, to May Mental Health Awareness Month!
For any questions about Mental Health Awareness Month in San Mateo County, please contact Sylvia Tang at stang@smcgov.org or 650-578-7165.