World Breastfeeding Week
Enabling Breastfeeding, Making a Difference For Working Parents #WBW2023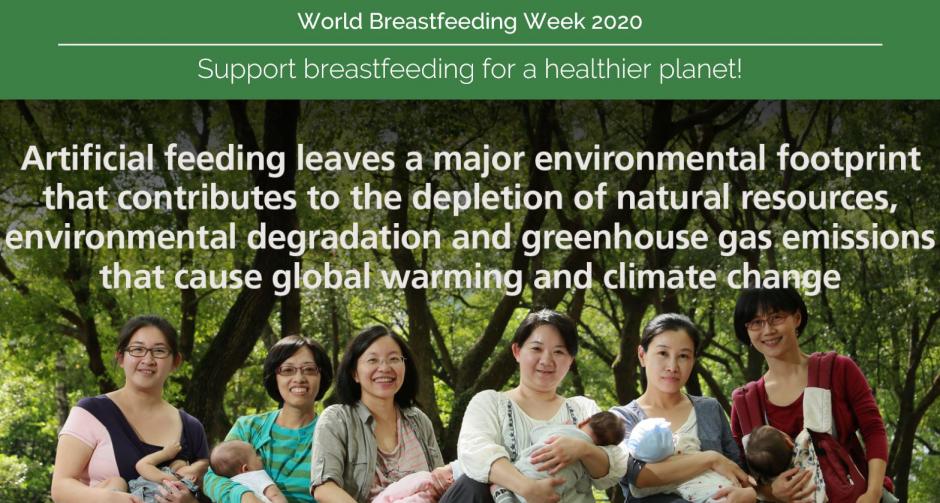 World Breastfeeding Week is a celebration of support, promotion and advocacy for Breastfeeding around the globe. WIC is proud to collaborate with partners every year to promote Breastfeeding and WIC as a Breastfeeding Program and Resource for our communities. This year the World Alliance for Breastfeeding Action focuses on supporting breastfeeding at the workplace!
"Breastfeeding is a the prime example of the deep connection between human health and nature's ecosystem"
– World Alliance for Breastfeeding Action, WABA
WIC's Regional Breastfeeding Liaisons from Santa Clara County, San Mateo County, and the City and County of San Francisco created a partnership, The Peninsula Regional Breastfeeding Collaborative. We work together to achieve the best outcomes for families through sustained partnership and outreach.
The PRBC has celebrated WBW with healthcare providers and partners. Thank you to all the doctors, nurses, and healthcare staff who promote, protect, and sustain breastfeeding!
For more information on World Breastfeeding Week, visit www.worldbreastfeedingweek.org
#WBW2023