San Mateo County Medical Reserve Corps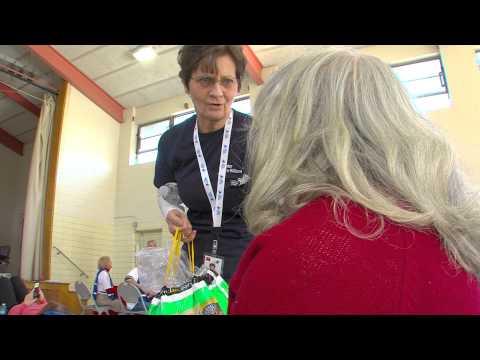 Dear San Mateo County Residents,
The San Mateo County MRC thanks you for your interest. Due to the Coronavirus (COVID-19) Pandemic, the County Emergency Operations Center staff has mobilized many supports for the health response https://cmo.smcgov.org/eoc including a system for people who want to volunteer their talents to do so. If you know anyone who would like to play a role please share this survey: https://www.surveymonkey.com/r/WSXH6PZ. There is also a new system in place to accept donations of medical supplies that are not widely available so they can be used. There is an email box to receive these offers of assistance: SMCMedDonations@smcgov.org
What is the San Mateo County Medical Reserve Corps?
The San Mateo County Medical Reserve Corps (SMC MRC) is a collaborative effort between local communities and the County which will enhance preparedness and response to major medical health emergencies and disasters. We are comprised of specially trained volunteers who work in conjunction with public health infrastructure during times of emergency or disaster. MRC volunteers dedicate their time and expertise in a variety of fields, such as public health, medicine, project management, nursing, and more, to ensure a rapid, thorough, and safe response to the healthcare needs of the public. Volunteers of all backgrounds are invited to join.
Mission
The Mission of the San Mateo County Medical Reserve Corps is to collaboratively serve in assuring the health of the public during emergencies and disasters.
The SMC MRC also supports public health through participation in community disaster preparedness drills, staffing first aid stations at community events, providing health screenings at health fairs, and distributing health and emergency preparedness information at local events. Through specialized training, SMC MRC members are equipped to be called upon in the event of a large scale disaster, public health emergency, hospital surge, or to provide medical related support to shelters.
Links and Resources
Training
Join the SMC MRC Email List
Enter your name and email to receive notifications regarding the San Mateo County Medical Reserve Corps (SMC MRC), and events.