Kristie Lui​
Community Program Specialist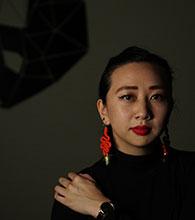 Kristie (she/her) started as an intern for the Parent Project with ODE in Fall 2016 and then received a position as Community Program Specialist in 2017. She values equity work because she believes in justice for all and meeting different communities where they are at. Growing up, Kristie often felt voiceless and powerless which fueled her passion to uplift others. She works towards a world where underserved communities have the resources and support to be empowered.
A few of Kristie's favorite projects she's worked on throughout her time at ODE include helping organizing the 4th annual Parent Project reunion as in intern and co-chairing for Mental Health Month along side Sylvia in 2019, 2020, and 2021. Kristie especially loves the projects that allow her to engage with the communities and collaborate with her coworkers. On a slightly smaller scale, she is also proud of her work on revamping the ODE Webpage.
Kristie has learned so much in her time at ODE and continues to learn everyday. She feels constantly inspired by her peers. She truly feels there is no other team like ODE and is so appreciative to be surrounded by such an amazing group of people. She believes some of ODE's most impactful work includes the Multicultural Organizational Development (MCOD) process which focuses on creating systemic change that will in turn improve the communities. She finds the MCOD work to be so important because it expands the champions of equity from ODE to all of BHRS.