High Demand, Increased Wait Times at Event Center
Appointments are strongly encouraged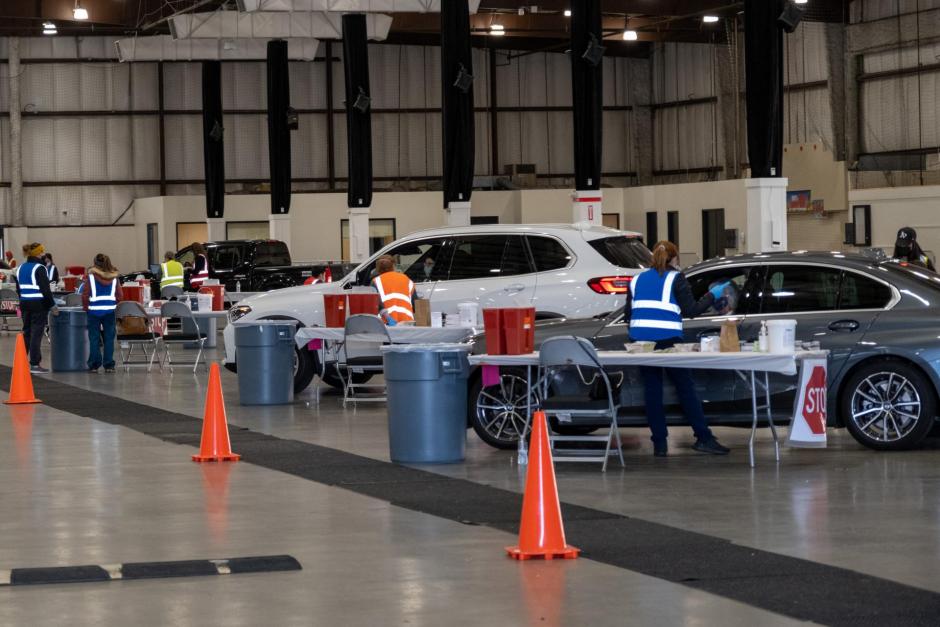 County Health has increased the capacity at the Event Center to accommodate more vaccination lanes inside Expo Hall, which will improve the flow of participants through the process. Participants are also encouraged to make appointments on MyTurn (https://myturn.ca.gov) and to come at the appointed time.
Participants who had appointments for yesterday (10/26) but were unable to get the booster may come today without making a new appointment. Staff on site will honor the previous appointment when the participant arrives, instead of asking for a new registration.
The Event Center vaccination clinic (1346 Saratoga Drive in San Mateo) is open on Tuesdays from noon to 7 p.m. and Wednesdays through Saturdays from 9 a.m. to 4 p.m. Demand for the Moderna booster is high at the moment but will taper over time. The Event Center tends to be busiest right as it opens, and wait times to check in can be up to 40 minutes or longer, with or without an appointment.
Note that access to clinic is by vehicle only. Participants must drive in – walk in participants can't be accommodated.
In addition to the Event Center, boosters are widely available at local pharmacies, including CVS, Walgreens, and others. Please visit pharmacy websites or call to confirm the availability of the booster dose you are seeking. Boosters are also available from health care providers.