COVID Elder Abuse Resources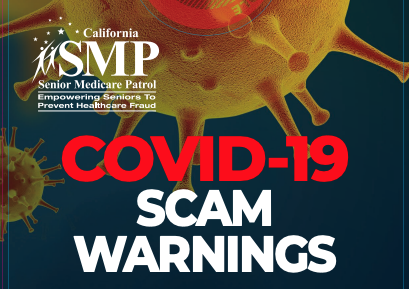 Stop Telemarketers
Some solicitation calls are more a nuisance than an attempted theft or scam. Here are some ways to stop junk calls. (Note: Many scams are conducted via telephone conversations with older adults. Scammers are trained in using the right language so that they come off as trusting and knowledgeable. These tips help with solicitors calling on behalf of legitimate business entities.)
The best way to stop telemarketing calls is to not answer the phone.
Let any phone calls from blocked or unidentified numbers roll to voicemail. If the message is from someone you know, call them back at the phone number you know you can reach them.
Make sure all of your phone numbers (landline, cell phone, business line, fax line, etc.) are registered on the Do Not Call List administered by the Federal Trade Commission.
Hang up on anybody that claims to be from a government entity and asks you pay a fee or debt immediately.
Hang up on anybody who claims that you have won a lottery prize or sweepstakes, or asks for a charitable contribution.
For more information on telemarketing fraud, please visit the Federal Bureau of Investigations' Telemarketing Fraud Safety Page.
AARP Fraud Watch Network
This arm of the legendary AARP provides information on steps that you can take to protect yourself from fraudsters, while keeping you notified about scams happening in your backyard courtesy of their Scam-Tracking Map. Additionally, AARP's Fraud Watch Helpline (877-908-3360) is available for older adults who have questions about potential scams, and provide advice if you have been victimized.
Check them out at this link and sign up for their Watchdog Alerts via email to learn about the latest in scam prevention strategies.
US Senate Special Committee on Aging Hotline
Did you know that the United States Senate Special Committee on Aging has a fraud hotline where you can report if you or a loved one has been a victim of fraud?
Call 1-855-303-9470 to talk to their staff of trained investigators weekdays from 9am to 5pm Eastern Standard Time. You can also make a report online via this online form.
Click here to read the United States Senate Committee on Aging's 2018 Fraud Book to learn more about the top 10 common scams affecting our nation's older adults.
Other Links and Downloads
United States Senate Committee on Aging's 2018 Fraud Book
Download a flyer to learn more about California's new FREE mandated reporter training on elder and dependent adult abuse.
Federal Trade Commission Scam Alerts
Better Business Bureau's Scam Tracker
FBI's Internet Crime Complaint Center
United States Senate Special Committee on Aging Fraud Hotline