Booster Shots & Third Doses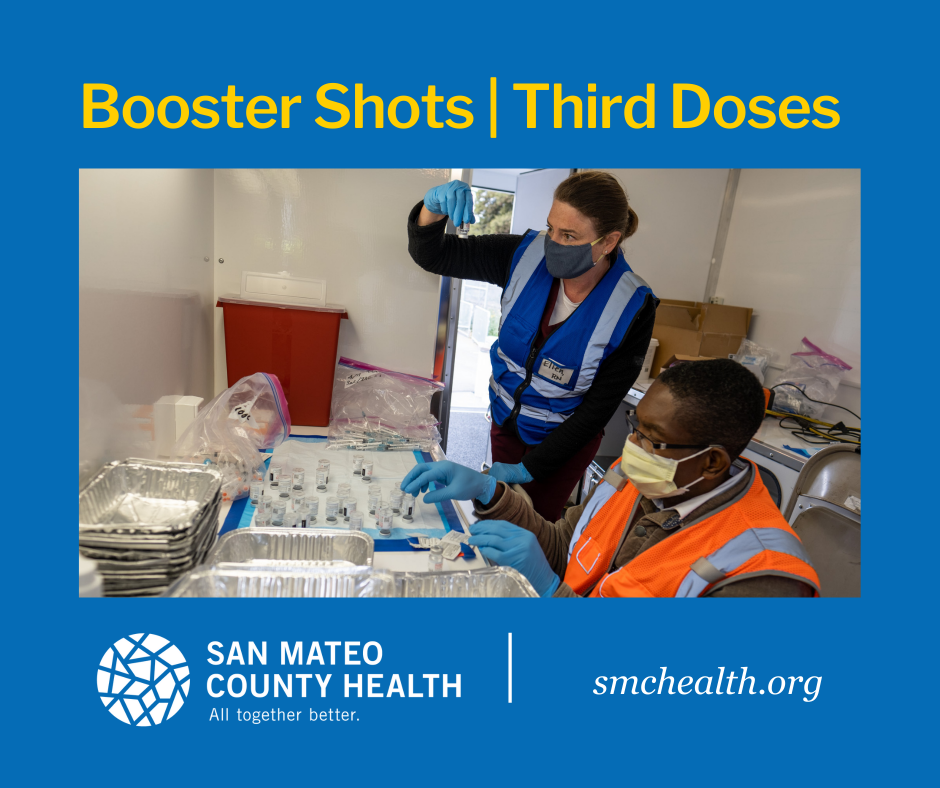 September 23, 2021
San Mateo County Health is closely monitoring the federal process that will lead to the use of boosters for certain populations identified by the Centers for Disease Control and Prevention. The guidance appears likely to recommend boosters of Pfizer-BioNTech for these populations at least six months after completion of the second shot of this vaccine. Guidance regarding boosters for Moderna and Johnson & Johnson (Janssen) must also be developed by the Federal Drug Administration and the CDC.
The Western States Scientific Safety Review Workgroup, of which California is a member, and the California Department of Public Health must also consider the CDC's recommendations for Pfizer boosters and offer guidelines to local health care providers and health departments before they can be administered to the target populations. We expect this guidance to be available in the coming days.
San Mateo County plans to remobilize mass vaccination capacity to offer timely, large-scale delivery of boosters to supplement what our local health care partners and pharmacies expect to deliver. We are learning from these key partners the roles they expect to play as we develop the plan for the county.
San Mateo County Health is focused currently on first and second doses for residents who have not yet received them.
"Though San Mateo County has achieved an extraordinarily high mark of 93.7% of residents aged 12 and older having received at least one dose, some 42,000 eligible residents remain unvaccinated," said Louise Rogers, chief of San Mateo County Health. "We are hopeful that residents who have been hesitant and had questions about the vaccine will gain confidence and take action to protect themselves and their loved ones by getting vaccinated."