Booster Shots & Third Doses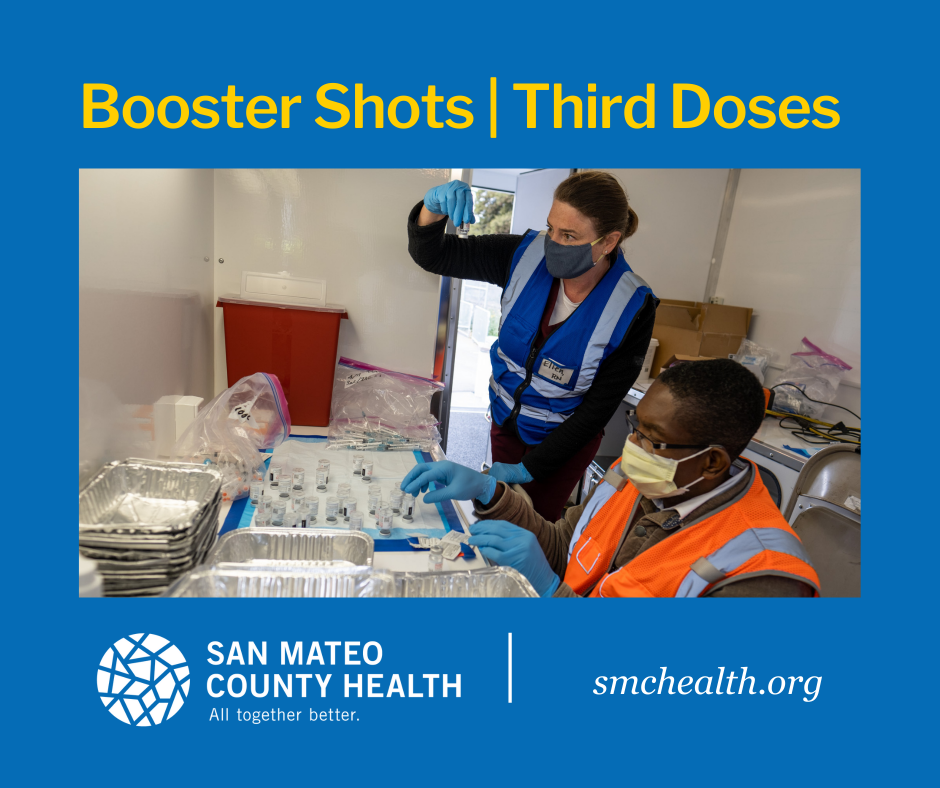 San Mateo County Health encourages anyone with questions about their condition and the advisability of a third dose to first reach out to their health care provider to talk about it. We are closely monitoring the federal deliberation that will lead to broader use of boosters for other populations, likely commencing with health care workers, residents of high-risk congregate care facilities and older adults. The federal guidance appears likely, as widely reported in the media, to recommend boosters of the same vaccine for everyone who received Pfizer or Moderna, eight months after completion of their second shot. Guidance regarding Johnson & Johnson (Janssen) follow up must also be developed.
San Mateo County expects to remobilize some mass vaccination capacity to offer timely, large-scale delivery to supplement what our health care partners expect to deliver. We are learning from these key partners the roles they will expect to play as we develop the plan for the county.
We are focused currently on boosters for the immunocompromised group for whom specific recommendations have been issued, as well as first and second doses for residents who have not yet received them.
Please stay tuned as we learn more details about the federal government's recommendations and related state guidance and how we and our health care partners will work to assure accessible vaccination pathways for everyone in San Mateo County.