The Adult Fund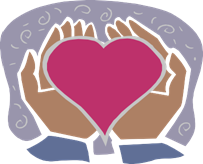 The Adult Fund was established by employees of Aging and Adult Services in San Mateo County to meet some of the special needs of older adults and dependent adult clients who are served by the division. The Adult Fund makes it possible for clients of Aging and Adult Services with limited resources to obtain items and services for quality of life improvement and/or independence.
Services
Examples of assistance provided to clients:
Emergency Response System
Rehabilitation Services
Utilities
Cleaning
Food and Clothing
Medical Supplies/ Transportation
Dental Services
Bed and Bedding
Miscellaneous Items (e.g., pest control, personal care needs, veterinary services, etc.)
Funding Request
Kindly complete the forms below and email to hs_aas_adultfund@smcgov.org
Donate
Click to Use the Charitable Contributions Pledge Form
The Adult Fund especially wants to thank you for your support.
For questions please email us at hs_aas_adultfund@smcgov.org.
2023 Update
$4894.34 in financial assistance provided to clients, as of October 2023
Contact Us
HS_AAS_Adultfund@smcgov.org
2023 Basket Raffle