Avoid the Spark
Prevent Battery Fires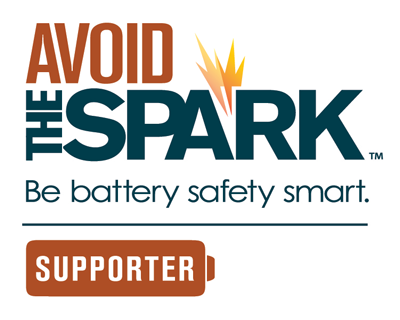 There are hidden dangers tied to improper handling and disposal of batteries at their end-of-life. Many consumers are unaware of these dangers, which has led to a surge in fires at recycling and waste facilities across the country.
A recent article in Resource Recycling surveyed 119 Material Recovery Facilities nationwide on the topic of lithium-based batteries entering their waste stream, with 50% of respondents seeing an increase in fires the past two years and 89% experiencing or suspecting fires caused by lithium-based batteries.
Safe Battery Recycling is Easy
1. Identify the battery type here.
2. Recycle your batteries using any of the convenient drop-off or single-family home curbside collection options offered in San Mateo County.